Amber Alerts via text message upset cell phone users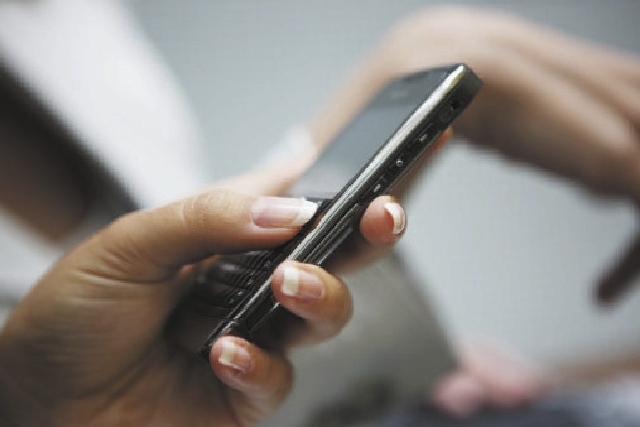 California residents who didn't have their cell phone ringers off or set to vibrate might have been surprised or startled by the state's first Amber Alert via text message.
Amber Alerts are issued for child abductions, but they're usually not quite so loud.
People turned to Twitter to express their thoughts and experiences with the alerts.
"Come on. I'm driving to work enjoying MY music on my iPhone when in comes an amber alert on the phone with all its ugly buzzing noicss. #fb," tweeted Moises (@M0ises).
"The # of people angry at getting a late night amber alert & consequently shutting the option off makes me sad. Not like it was a drunk text," read another tweet by Ryan Bentley (@PrimeMN).
"@latimes No need for loud alarm on a message that will appear on the front of phone. Worse getting it the second time even later at night," read a reply to the Los Angeles Times' Twitter account from Josuea Kittel (@jtkittel).
"@latimes it is definitely sad that people are "bothered" by it. A woman was murdered, her kids abducted. Yet how inconvenient for me?" read another reply to the Los Angeles Times' Twitter account from Sara (@SaraMechell).
These automatic safety alerts may sound familiar to Las Vegas residents who have received unsolicited "flash flood warnings" during what many refer to as "monsoon season."
T-mobile Sales Representative Jeffe Rojo said the alerts are part of a built-in feature for smartphones. Most newer iPhones and some Androids are initially set up to receive Amber Alerts, flash flood warnings and fire warnings, however, smartphone users can opt out from receiving the alerts if they wish, Rojo said.
Spring Sales Representative Gio Willems said the store he works at, located in the 2400 block of Las Vegas Boulevard, has received "a couple complaints" from customers that the flash flood alerts are disruptive.
"They've said (the sound from the alert) is too loud, but not that they want to turn it off," said Willems.
While opting out is possible, cell phone users who choose to keep the safety alerts will be notified wherever they go because the feature is tailored to the user's location.
Contact reporter Yvette Cruz at ycruz@reviewjournal.com or 702-383-0256.