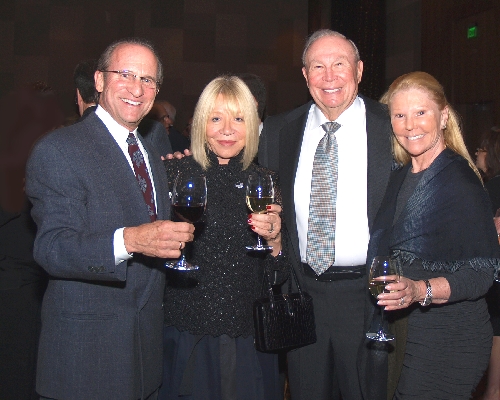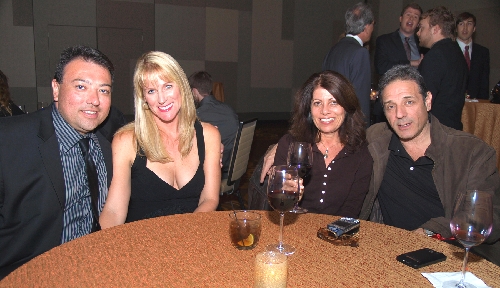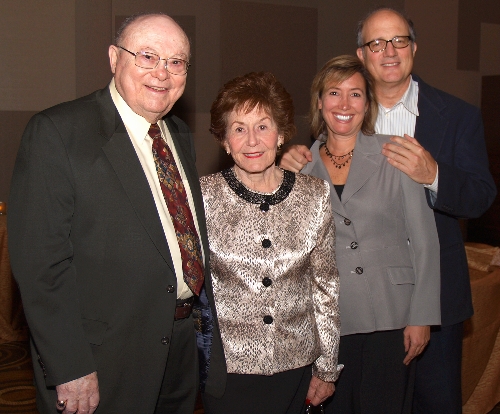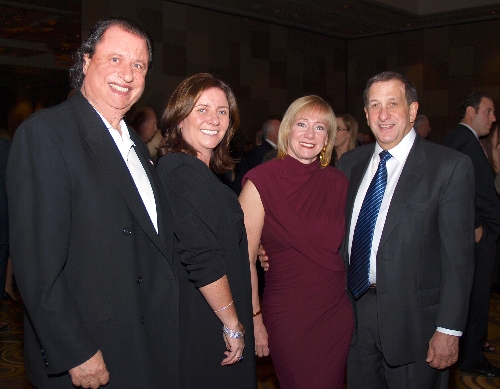 An Evening of Diversity was presented by the Anti-Defamation League at its Oct. 28 dinner gala at CityCenter's Aria.
Honored for dedication to humanitarian concerns were Cirque du Soleil and its founder, Guy Laliberte. Since ADL's founding in 1913 the group has become a leading civil and human rights organization, speaking out against anti-Semitism and working to secure justice for all citizens. The Nevada Region, which began in 1993, is one of 28 regional offices in the United States.
During the cocktail reception, Elvis Presley impersonators from Aria's "Viva Elvis" production mingled with guests, including Art Marshall, Toni and Victor Chaltiel, Justice Michael Cherry and Sheryl Kogan, Gladys and Steve Comer, Mel Wolzinger, Caryl Berg, Joe Brown, Donna and Sheldon Cloobeck, Harry Kogan, Jeri and Rick Crawford, Faye and Leon Steinberg, Jerome Snyder, Sonja and Mike Saltman, Leonard Gross and Gay Goldstein, Alan Feldman, Dale Wynn, Gene Greenberg, U.S. Sen. Harry Reid and U.S. Reps. Shelley Berkley and Dina Titus.
Master of ceremonies was KSNV-TV, Channel 3 weatherman Kevin Janison. Stars from "Mystere" performed, and teachers from Smalley Elementary School spoke about their school's anti-hate program.
Janison introduced Ellis Landau, ADL's Nevada regional chair, and Phyllis Friedman, ADL's Nevada regional director. The event's keynote speaker was Kenneth Jacobson, ADL's deputy national director. Dinner commenced when gala chairwomen Susan Fine, Cari Marshall and Sonja Saltman cut the challah bread.
Among the 400 guests enjoying the halibut dinner were Miriam and Sheldon G. Adelson, Joyce Mack, Yvette Landau, Lauren Auger, Jeffrey King, Gayle Anderson, and Eric Auger, honorary consul of France; and Yanick Godbout, director of government relations and public affairs for the Quebec Government Office in Los Angeles.
Laliberte was unable to attend, but he sent his remarks via video. He was born in Quebec City in 1959. For the past 15 years, he has garnered many awards and distinctions, and in 2004, he received the Order of Canada, the highest distinction in the country, from the governor general of Canada. In 2004, he was recognized by Time magazine as one of the 100 most influential people in the world.
Every year, an amount equivalent to 1 percent of Cirque du Soleil's gross earnings is given by Laliberte and the company to various cultural and social action programs targeting emerging artists and at-risk youth. Accepting ADL's Americanism Award on behalf of Cirque du Soleil and Laliberte were Jerry Madal and Marc Gagnon.