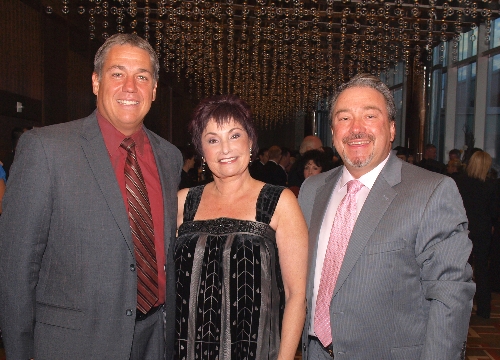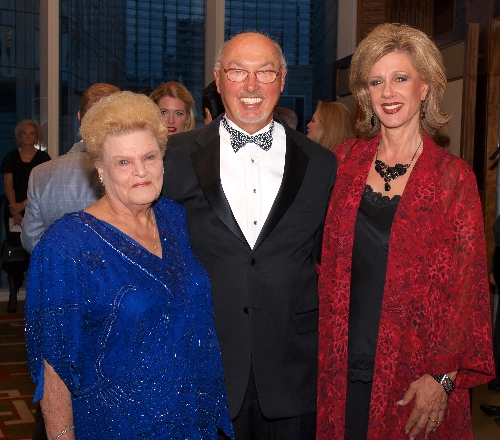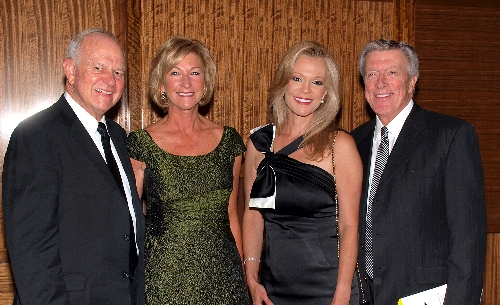 The Public Education Foundation honored dedicated supporters during the Education Hero Award Dinner Sept. 22 at the Mandarin Oriental in CityCenter.
The evening began with an auction, butler-passed canapes and hosted bar.
The dinner was attended by 450 guests including Thalia Dondero, Michael J. Brown, Patrick Duffy, Michael Shulman, Irais and Robert Kolesar, Susan and Irwin Molasky, Madeleine and Don Andress, Karen and Morgan Cashman, Jane Schorr, Gloria Fine, and Haim and Fran Fine Ventura.
Also attending were Maria and Ted Quirk, Sonja and Michael Saltman, Melinda and Bob Brown, Denise and Bill Martin, Tony Sanchez, Whitney and Larry duBoef, Dorothy Eisenberg, Barbara Molasky and Mike Sloan.
The event was a tribute to dedicated education supporters Mark Fine, Charles and Phyllis Frias, and Annemarie Jones.
Masters of ceremonies were Sue Manteris and Kendall Tenney.
Clark County's Superintendent of Schools Dwight Jones gave an update on the future of the school district. Public Education Foundation Executive Director Judi Steele spoke of the many ways the foundation has worked to improve the school district's quality of teaching and learning.
Special entertainment was by Earl Turner.
During dinner, Christian Kolberg conducted a live auction followed by the presentation of the evening's honorees. Before each honoree was introduced, there was entertainment by the Green Valley High School Jazz Combo, Basic High School's Percussion Ensemble, Las Vegas High School Madrigals, Centennial High School Dance Ensemble, artists from the technical academies, and Cheyenne High School Army JROTC. The choirs were from Booker, Fine and Frias elementary schools.
The Lifetime Education Achievement Award was presented by Jan Jones Blackhurst and Mark James to Charles (posthumously) and Phyllis Frias. The principal of Frias Elementary, Valerie Rice, accepted the award on behalf of Phyllis Frias, who was unable to attend.
Ann Lynch and Superintendent Jones presented the Champion of Children Award to Annemarie Jones for her leadership in bringing innovative programs to public education.
Blackhurst and Bill Martin presented the 2012 Education Hero Award to Mark Fine for his support of public education.
Guests included Tim Crowley, Carolyn Edwards and Charles Carter, Carmela and Rene Cantu, Linda Young, William Boldt, Phyllis and Terry Gilland, Humberto Gonzalez, Alyse Tenney, Deanna Wright and Heather McCandless.