Bellagio's rooftop herb garden works to give back to the environment beyond Earth Day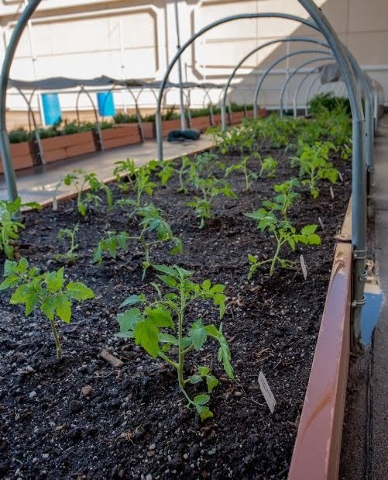 Earth Day is usually only celebrated one day a year. But there's a resort on the Strip that tries to give back to the environment daily by maintaining a herb garden that's planted high above the hustle and bustle of Las Vegas Boulevard.
If you look beyond the exterior of the Bellagio, you'll notice a patch of green flourishing on the resort's rooftop.
Dig a little deeper and you may recognize the scent of mint leaves or basil in the air, as the resort grows and maintains its own herb garden on the roof.
The rooftop garden supplies some of the restaurants directly on the property, such as Harvest by Chef Royden Ellamar, according to MGM Resorts.
Ellamar says he's devoted to supporting regional farms, which in turn, enables him to teach the team at Harvest the importance of building relationships with local food growers.
According to Ellamar, through these relationships, Harvest is able to offer a menu that not only features ingredients specifically in-season, but the restaurant also serves locally grown products.
Contact Caitlin Lilly at clilly@reviewjournal.com. Find her on Twitter: @caitielilly_