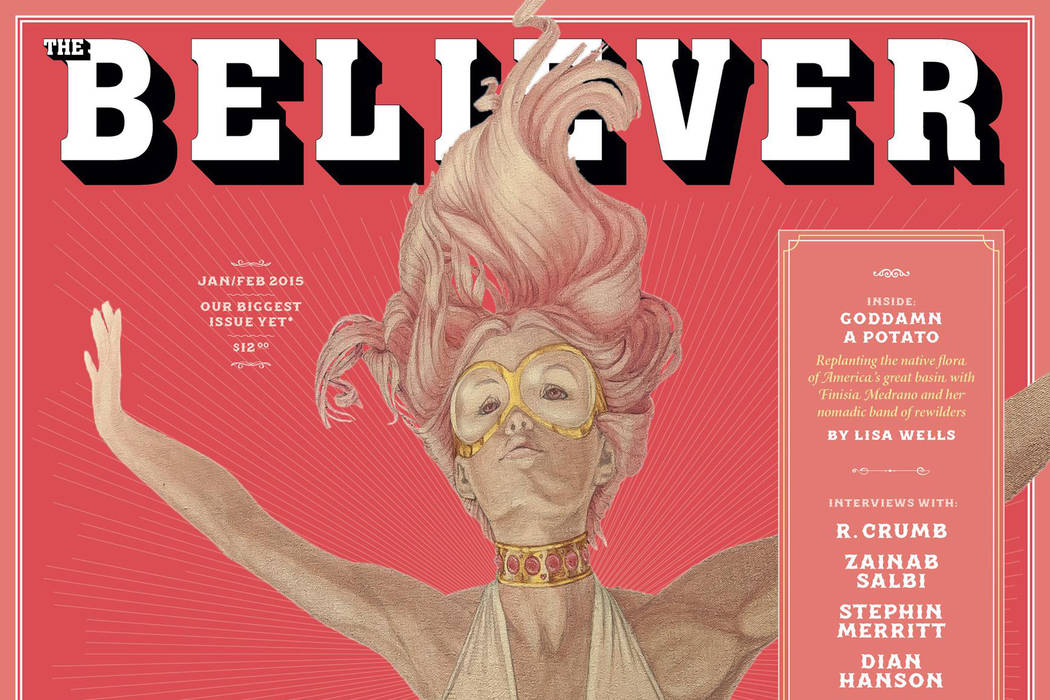 The Beverly Rogers, Carol C. Harter Black Mountain Institute at UNLV has purchased the arts, literature and culture magazine The Believer.
Joshua Wolf Shenk, BMI's executive director and writer-in-residence, said BMI now is seeking a managing editor for the bimonthly journal, whose editorial operations will move from San Francisco to Las Vegas.
The Believer was founded in 2003 by writers Heidi Julavits, Vendela Vida and Ed Park and is a five-time National Magazine Award finalist. The roster of writers whose work has appeared in it includes Nick Hornby, Daniel Handler, Anne Carson and William T. Vollmann.
Shenk said the purchase agreement was finalized in February and that the principals agreed to not disclose the purchase price. He also said the magazine initially was not for sale.
But, Shenk said, as the staffs of the magazine and BMI joined together to work on "American Dreams: A Festival," a two day event scheduled to take place in Las Vegas April 21 and 22, "it emerged that over time there were striking resonances between what The Believer has always been up to and what BMI has always been about.
You are all officially invited to this wild literary and music festival in Las Vegas. We planned it just for you. https://t.co/vsq3YTQ1jx pic.twitter.com/LLsc4Dh207

— Black Mountain Inst. (@BlackMtnInst) March 24, 2017
"It's this joining of an investigative impulse, really studying the world, and a literary impulse, really attending to the point of view of writers. And as we got to know each other more, it seemed like a really natural fit."
The magazine's founders "came to trust that we would be a really good home for the magazine and we would instill new energy while also respecting its ethos," Shenk said.
"BMI is a perfect home for The Believer," co-founder Vida said in a statement. "They have such a strong commitment to rigorous writing about the arts and the world, and their social justice ethos was very important to us."
Shenk said the first issue produced under BMI's ownership is scheduled for Aug. 1. Shenk will serve as editor, and Kellen Braddock, BMI's deputy director, will serve as publisher. Co-founders Vida and Julavits will serve as consultants.
Contact John Przybys at jprzybys@reviewjournal.com or 702-383-0280. Follow @JJPrzybys on Twitter.
RELATED
Black Mountain Institute celebrates 10 years of literary discussion