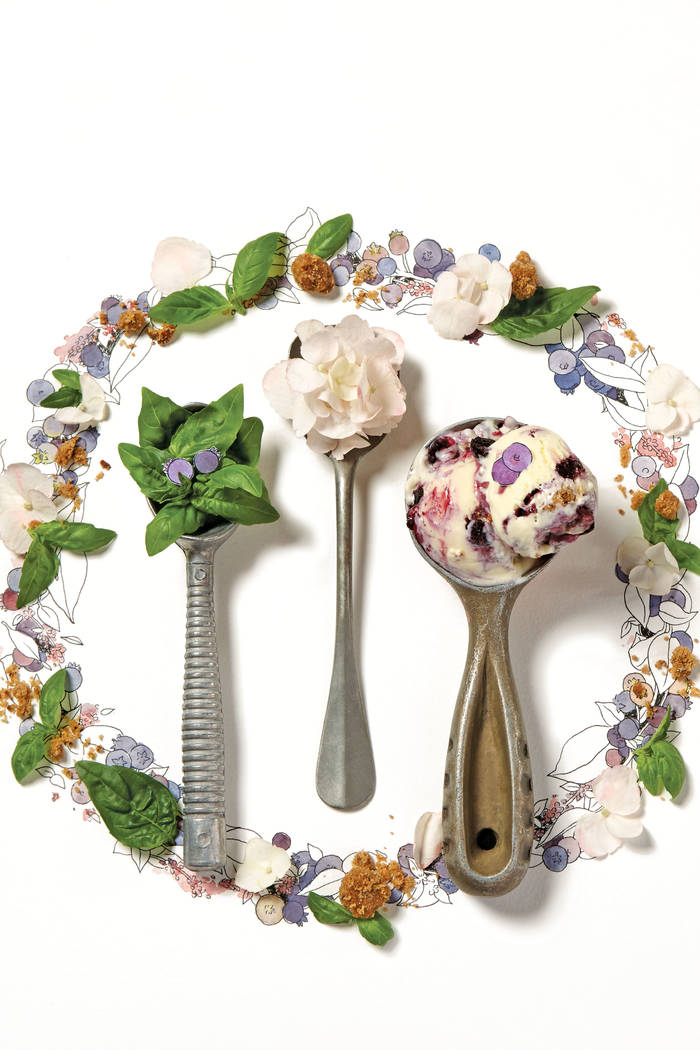 If you want to learn more about ice cream and other frozen desserts, and perhaps even venture into making your own, there are several books you might want to consider adding to your summer reading list.
"The Ice Creamery Cookbook" by Shelly Kaldunski (Weldon Owen, $18.85), available at Williams Sonoma, is an excellent starting point for anyone eager to experiment with an ice cream maker. After introducing six basic varieties, it offers recipes for various ice creams, gelatos, yogurts, sherbets and sorbets. There's also a chapter on making your own cones, cookies, sauces and toppings, as well as tips for staging different types of ice cream parties.
Things get a bit more detailed in "The Homemade Ice Cream Recipe Book: Old Fashioned All-American Treats for Your Ice Cream Maker" by Robin Donovan (Rockridge Press, $15.99) with the author walking you through basic ingredients and equipment as well as a few troubleshooting tips before ever getting into recipes. But that intro is short and simple. From there, it's a journey through traditional and classic flavors that should be in every ice cream maker's repertoire, starting with vanilla and progressing through butterscotch, rum raisin, mint chocolate chip and peanut butter. After making it through a healthy selection of chocolatey, nutty and fruity varieties, you'll dig into wilder "party flavors" like red velvet cupcake, gingerbread, eggnog and cotton candy, experiment with a handful of sherbets and frozen yogurts, and finish up with some lessons on cones, sauces, toppings and even homemade "magic shell."
Finally, those who want a more complete reference that never gets too wonky should check out "Hello My Name is Ice Cream: The Art and Science of the Scoop" by Dana Cree (Clarkson Potter, $25), which is an excellent resource for novices and seasoned ice cream makers alike. The author, a two-time James Beard Award finalist, starts with the science behind great ice cream, tackling topics like the five components of ice cream, texture agents, various styles of ice cream machines, and how to add color and flavor. From there, she moves on to precise yet manageable recipes for five styles of ice cream in flavors that range from chocolate, banana and cinnamon to Danish licorice, popcorn and lemon creme fraiche, as well as traditional add-ins like caramel ribbons, marshmallow and cookie butter.