Boulder City company brings Zoltar fortune-teller, other novelties to life
February 12, 2017 - 8:48 pm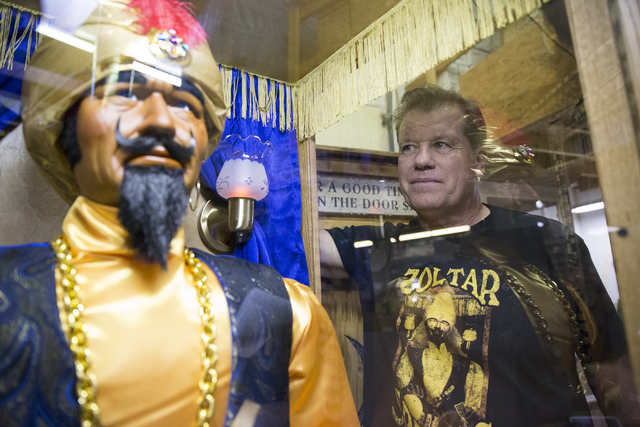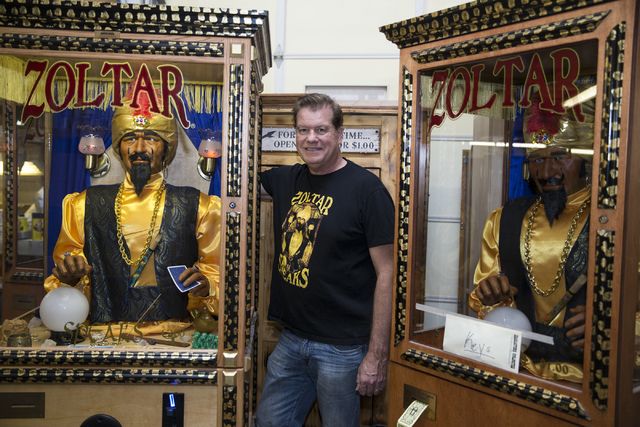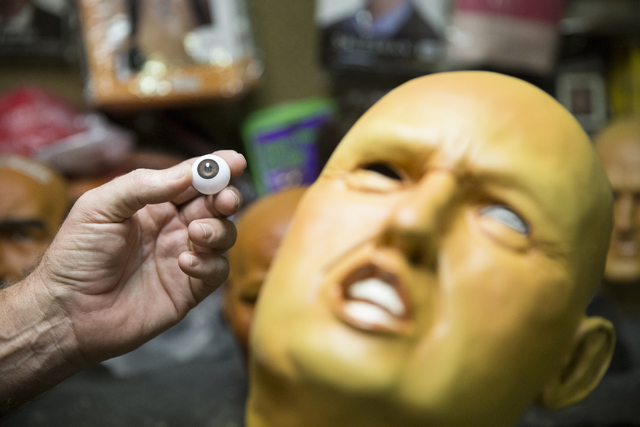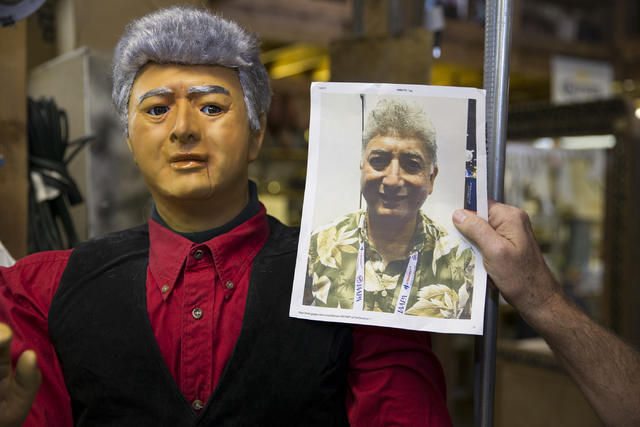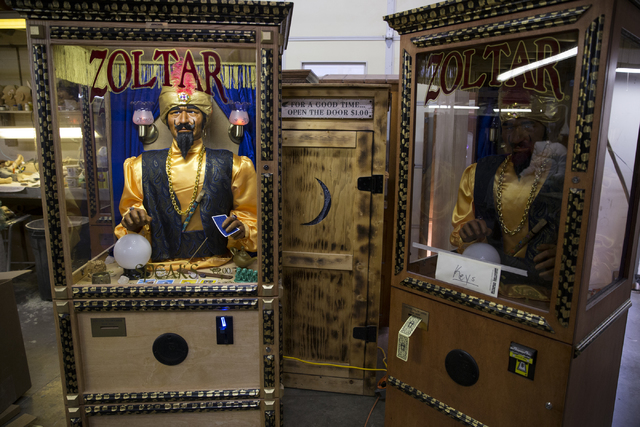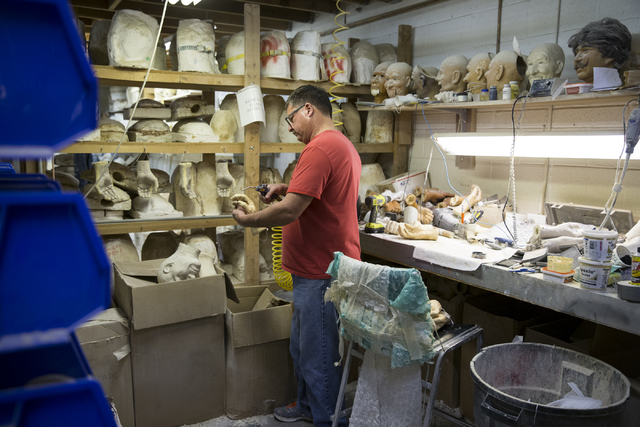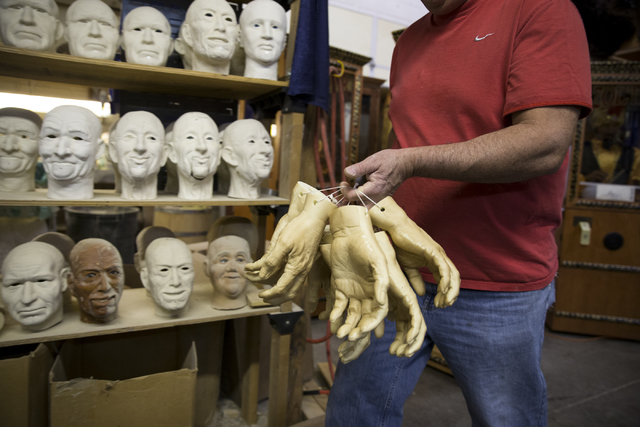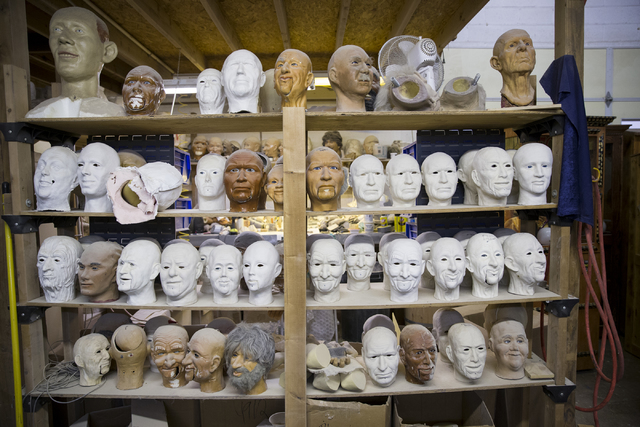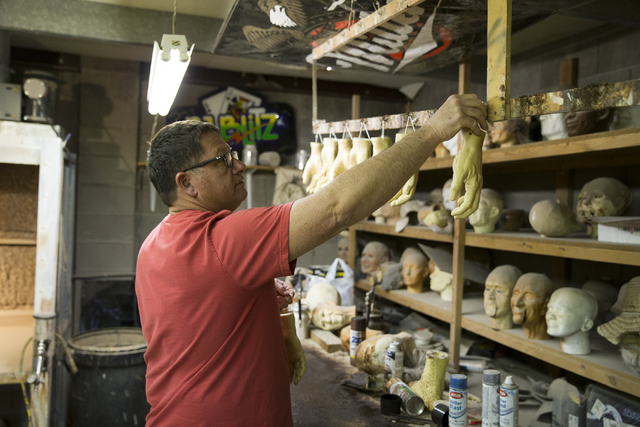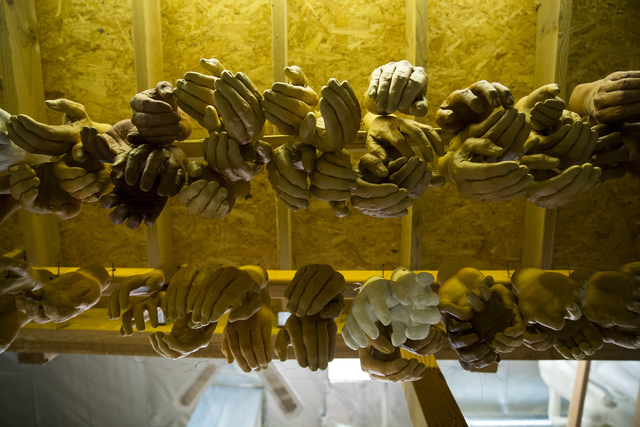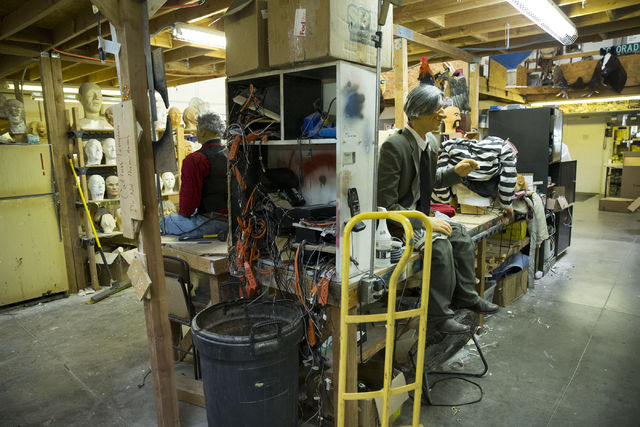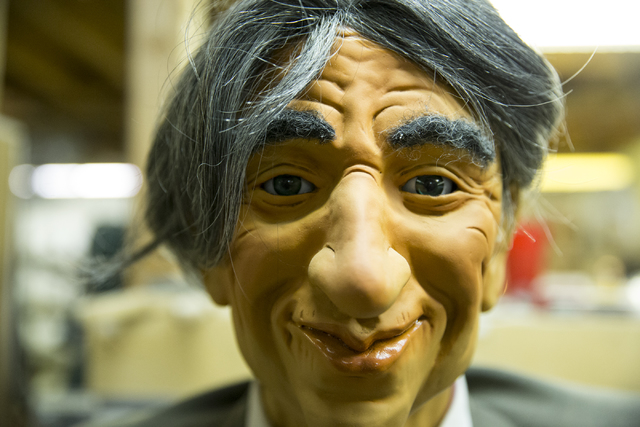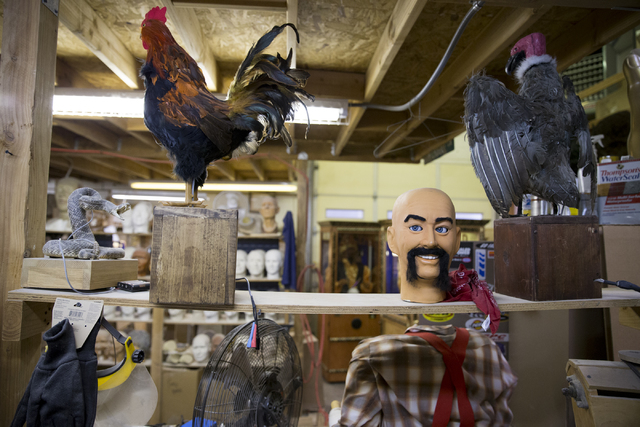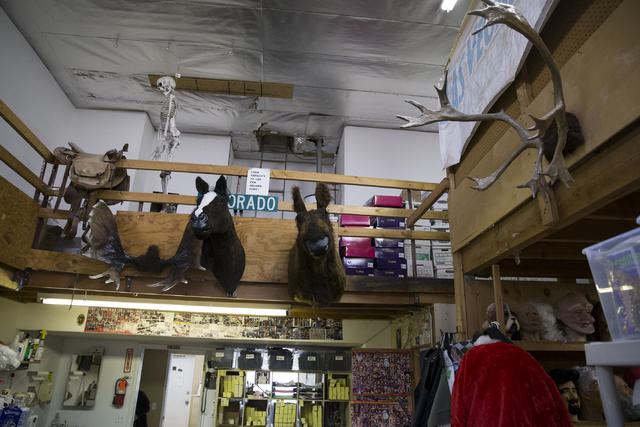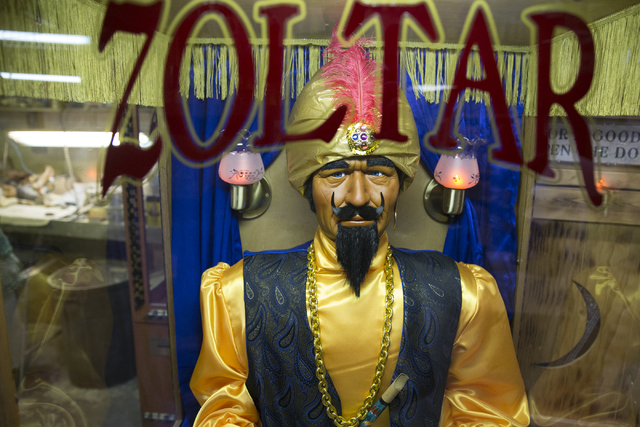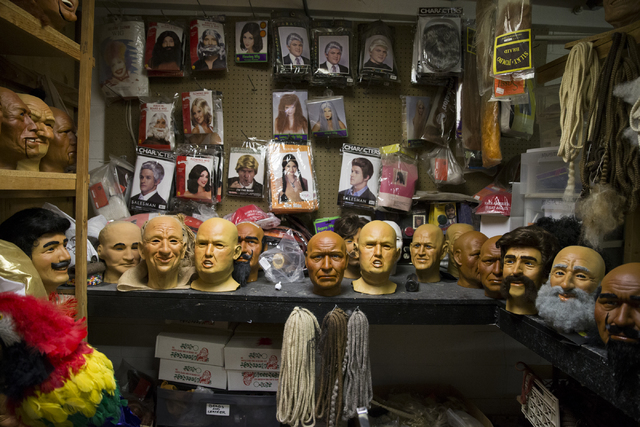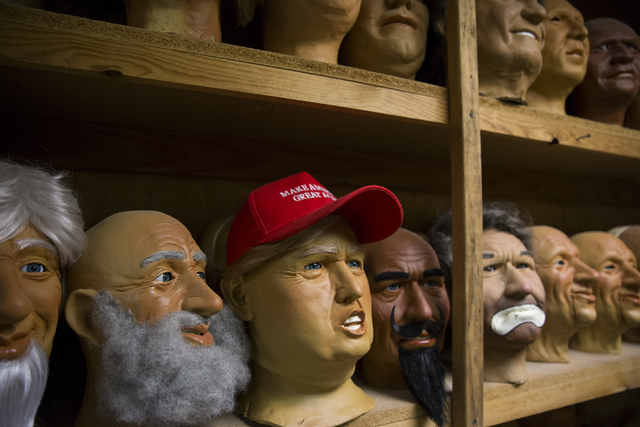 In this fantasia of fake eyeballs and talking sheep, the face of the president rests in triplicate on a nearby workbench.
"You might recognize this guy," Olaf Stanton says, gesturing toward a trio of Donald Trump likenesses, spot-on facsimiles with a vaguely sour look.
In a showroom a few feet away, a full-scale commander in chief stands, complete with signature red hat. He's but one player in this ensemble cast of characters packed into a bi-level workshop housed in the industrial district of Boulder City's western edge.
For the past 30 years, Stanton has been bringing them all to life at Characters Unlimited, a maze of chatty, animatronic livestock, various prefabricated body parts and a costume shop's supply of hairpieces.
"I made all these molds you see here," he says upon entering the shop's casting room, a library of faces that spans John Wayne, Chief Geronimo and Captain Jean-Luc Picard of "Star Trek" fame.
Amid all the pirates, cowboys and Pappy the Prospectors stand multiple versions of Characters Unlimited's most famous creation: the Zoltar fortune-teller machine featuring that bearded, turbaned, gypsy-looking dude who, for just a few quarters, says a few words before offering precious life advice dispensed on an astrology-derived ticket.
As Stanton tours his workshop on a recent Monday morning, he passes a pair of the machines sitting next to each other, one headed for Ireland, the other Australia.
They run about $4,000 apiece and take three to five weeks to fabricate, with Stanton and his crew making everything in-house, save for the cabinet Zoltar sits in, which is constructed by a local carpenter who builds them in his garage.
The fortune-teller machine was one of the very first arcade games, dating back to the early 20th century. It received a pop-cultural boost in the '80s thanks to the movie "Big," which prominently featured a Zoltar machine. Characters Unlimited didn't make that Zoltar, but the company has since become the leading manufacturer of the enduring attraction.
KEEPING IT SIMPLE
Zoltar may be the most famous of Characters Unlimited's wares, but he's just one of many. Three decades in, the company's business is booming for a reason: In the same way that music aficionados have increasingly gravitated to the warmth of vinyl records in the digital age, there's a similar appeal to these creations. There's a human element at work here that comes from something handcrafted, palpable in the figurines' deliberate, linear movements, which are the product of clockworklike, old-fashioned mechanics, solenoids and springs as opposed to hydraulics and pneumatics.
These novelties don't entirely skirt modernity — voices and music now emanate from SD cards as opposed to cassettes — but their popularity is rooted in something timeless, which is how Stanton can still sell 100 to 150 models a year while eschewing the technological developments that have made the phone in your pocket far more advanced than these creations.
"Electro-mechanical animation is kind of old-fashioned and crude, but the people that buy us want that," says Stanton, a slight Midwestern accent betraying his Wisconsin roots. "We sell a lot to entertainment farm operations, corn mazes, hayrides, pumpkin patches, touristy gift shops in the mountains. They don't want something real sophisticated. They want to have fun. Keep it simple. And that's what we've done."
HUMBLE BEGINNINGS
It all began when Stanton was a teenager, learning how to construct static characters from his stepfather, a traveling salesman who sold said characters to various businesses as a way to draw attention to themselves.
After earning a business degree, he teamed up with his brother in Boulder City to start making figurines of their own out of a rented home, their offices in a bedroom, their wardrobe housed in the garage, the backyard used for painting.
"We had very tolerant neighbors," Stanton acknowledges.
Stanton, his wife and two cats would pack themselves into a van with upward of 20 characters and hit the road, selling them directly out of their vehicle at various stops throughout the Southwest.
In the early '90s, they began animating their dummies, and their first forays into fortune-teller machines came a decade after that.
Nowadays, their creations are found the world over, from steakhouses in Amarillo, Texas, to amusement parks in Sandusky, Ohio.
"Anybody got a penny?" Stanton asks as he shows us his latest creation, a combination of an animatronic character and a coin cruncher that costs $12,000.
Soon, he's passing along a flattened piece of copper imprinted with the Las Vegas logo.
"These machines are going to outlive me," he says.
Contact Jason Bracelin at jbracelin@reviewjournal.com or 702-383-0476. Follow @JasonBracelin on Twitter.