Business specializes in creating a buzz on the Web for clients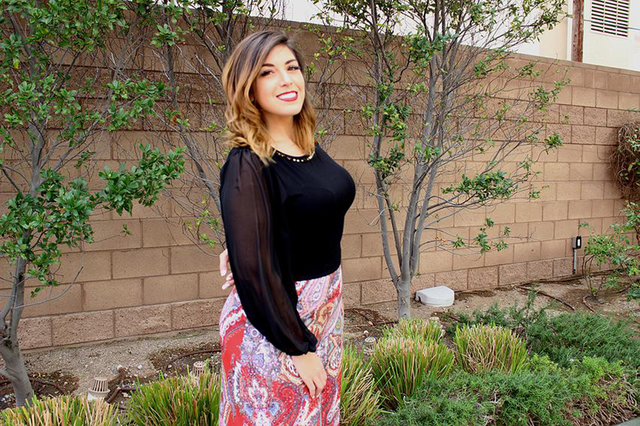 As social media continues to grow, the perceived need to constantly update one's status, post pictures and respond to queries can begin to seem like a full-time job. For Lauralie Ezra and her staff at Crowd Siren, it is.
Ezra initially envisioned her business as a consulting operation, in which she would explain to individuals and companies how to maximize their exposure and use of social media. She still does some consulting but soon discovered that she and the majority of her clients were more interested in having her do the heavy social media lifting.
"A lot of people these days get it," Ezra said. "They understand marketing and graphic design but cannot do it themselves. Most people don't have the time. We engage audiences with captivating content."
Before becoming the CEO and founder of Crowd Siren, the native Las Vegan worked in government affairs, lobbying for Nevada higher education, and later worked to assist the government affairs department at the Las Vegas Metro Chamber of Commerce.
She moved to New York City and worked as a public advocate doing project management and nonprofit work before returning to Las Vegas and working on Mayor Carolyn Goodman's campaign.
As Crowd Siren developed, she found that the work was more than one person could handle, and she soon expanded to a team of seven, handling tasks such as logo design, website creation, blogging, writing social media updates and other services for start-ups, Fortune 500 companies, franchises and publicly traded companies.
"We work out of Emergency Arts," Ezra said of the 520 Fremont St. facility. "It's a very good environment for us, and it encourages our creativity."
Crowd Siren doesn't merely add original content to an organization's social media. Staff members monitor the client's social media pages, keeping an eye out for issues and looking for ways to engage other media and link to stories from traditional news sources.
"We'll take that content and put it on YouTube, share it on Facebook and run Facebook ads, Ezra said. "We take content that traditionally would be lost right after the segment was over or the article was printed, and it's amplified online and gets a lot of exposure."
Crowd Siren has also expanded the role of the promotional model, who traditionally have stood at conventions near a client's product and tried to draw attention to it. Ezra has brought in the latest version: social media models.
"They update social media during the event," Ezra said. "They take pictures; they post and hashtag the event and the product. They act as onsite PR people who also happen to be models."
While Crowd Siren doesn't create traditional advertising such as television, print and billboard ads, it works with partners whom it recommends. Ezra said she would recommend a social media campaign for the smallest of start-ups but that good social media work is essential to any business.
"The reality of this technical world that we're in is that if a business wants to be on the forefront of that, they are going to need to include social media as part of their business plan," Ezra said. "We're in a world now where the second screen experience is very real. People are now sitting in front of multiple screens at the same time. They're working on their computer and their iPad and watching TV and texting on their phone. We have to market to the new age and have things everywhere."
To reach East Valley View reporter F. Andrew Taylor, email ataylor@viewnews.com or call 702-380-4532.