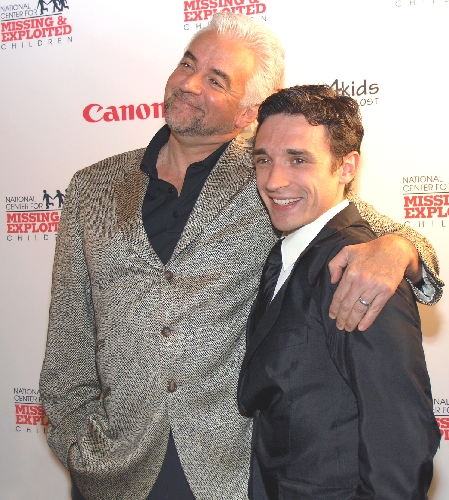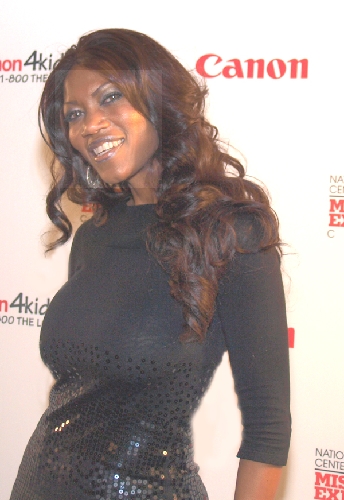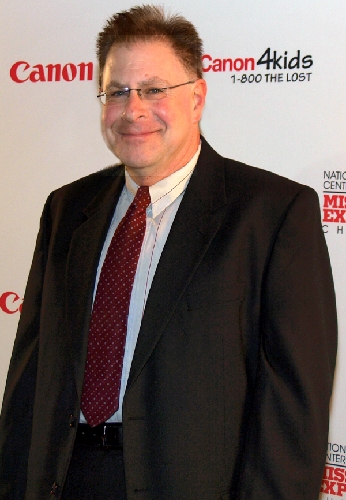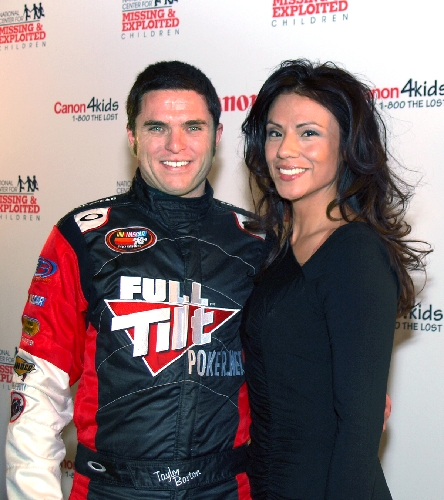 Canon USA presented the 12th annual reception and golf tournament to benefit the National Center for Missing and Exploited Children in Las Vegas on Jan. 7-8.
For the past 12 years, Canon has partnered with the center to address the issue of thousands of missing children. The Canon4Kids program donates equipment to help law enforcement quickly disseminate information about missing children. Since 1984, the center has helped to recover 157,720 missing children.
The two-day event began with a cocktail/dinner reception at the Bellagio for more than 700 guests and 50 celebrities who walked the red carpet to be interviewed by local host and TV personality John Daly and Mark Steines, host of TV's "Entertainment Tonight." Guests participated in an extensive silent auction, purchased a teddy bear wearing goggles and a Canon4Kids neck scarf and opportunity tickets for other items.
Dinner was served from buffets offering salads, pasta, carving stations for tenderloin and turkey and desserts of assorted pastries and a gelato bar.
Among the celebs introduced by master of ceremonies Steines were John O'Hurley ("Seinfield and "Dancing with the Stars"), Bryan Cranston ("Malcolm in the Middle," "Breaking Bad"), Walt Cunningham (astronaut), Rick Faugno ("Jersey Boys"), Lou Ferrigno ("Incredible Hulk"), Willie Gault (former NFL player), Dr. Gadget (Dave Dettman, who has appeared on numerous talk shows), Rich Little (impersonator), Sofie Milos ("CSI: Miami"), Steve Rossi (comedian), Mary Wilson (Supremes), Tony Sacca (TV host), Nat Moore (former Miami Dolphins player), Greg London (impressionist), Kristy Swanson (actress), Joe Regalbuto ("Murphy Brown"), Terry Fator (Strip headliner), Patrick Warburton (actor), Taylor Barton (regional NASCAR driver), Rollie Fingers (former baseball pitcher), Robert Hays (actor), Randy Couture (former Ultimate Fighting Championship champion), Minnie Foxx (actress), Richard Burgi ("Desperate Housewives"), Kurt Bevacqua (former baseball player), Eddie Payton (former NFL football player), Paula Trickey (actress), Thomas Burger (Zen Interiors designer), Marty Fidelman (comedian), Corey "Big Hoss" and Rick Harrison (reality stars of "Pawn Stars").
Also introduced from the stage were Joe Adachi, president and CEO of Canon USA; and John W. Arnos, consultant to Canon USA and special adviser to the president of the National Center for Missing and Exploited Children; and Ernie Allen, president and CEO of the missing children's center.
Special guest was John Walsh, co-founder of the National Center for Missing and Exploited Children and host of TV's "America's Most Wanted."
Among the guests attending were former Gov. Bob Miller, Secretary of State Ross Miller, Cindy Doumani, Ed Bernstein, Michelle Riesman, Patricia and Richard Wright, Janet and Ben Spano, Gina and Clinton Billups, Bob Cummings, Charli Carter, Heinz Lauer and Peggy Sanders.
Auctioneer Christian Kolberg conducted a live auction for vacation getaways, jewelry and chef private dinners. Entertainment was by Face to Face (dueling pianos between Elton John and Billy Joel impressionists). The event was sponsored by Canon USA and produced by Jaki Baskow.