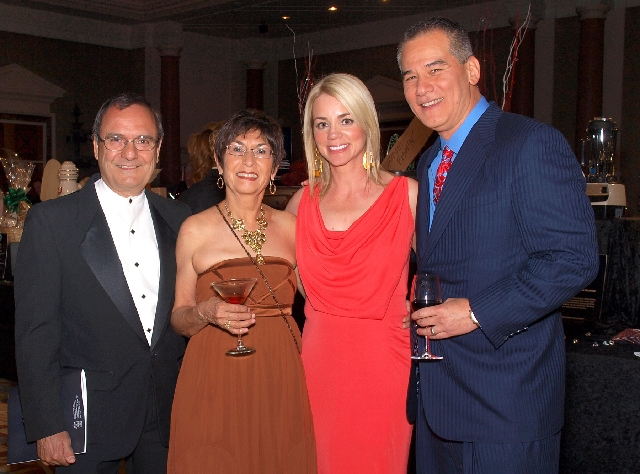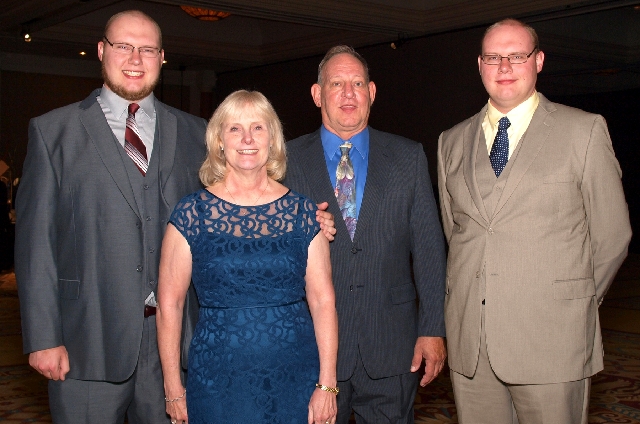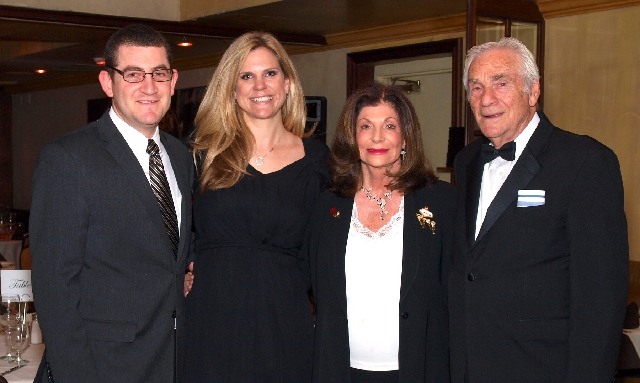 Dr. Brian Iriye and Kelly Iriye were the honorees during the Chefs for Kids dinner and auction April 20 at Caesars Palace.
The Iriyes have attended and worked on Chefs for Kids for 10 years. Brian is a leading perinatologist and Kelly is a former in vitro fertilization nurse coordinator and serves as a member of the Chefs for Kids planning committee. They are dedicated to working for childhood nutritional education and well-being.
Chefs for Kids, now in its 23rd year, has reached more than 42,200 at-risk students. All proceeds from this year's dinner/auction will remain in Clark County, funding the nutrition program for 12 high-needs elementary schools for the next school year.
The dinner's theme was "Moonlight Serenade." The reception offered passed canapes and a silent auction of 56 items for bid including restaurant dinners, cooking classes, Villeroy and Boch place settings, wine baskets, golf rounds, vacation getaways and cookware.
The big band sound of Harbor Lights orchestra invited the 270 guests into the dining room for a five-course gourmet dinner featuring Kobe rib steak.
Master of ceremonies Dave Courvoisier, KLAS-TV, Channel 8, news anchor, introduced Jennifer Byrd, who sang the national anthem, followed by Executive Chef Tom Rosenberger, president of American Culinary Federation Chefs of Las Vegas, who delivered the invocation.
Executive Chef Christopher Johns, Chefs for Kids chairman, spoke about the program, which serves not only a monthly breakfast to select schools, but also Christmas Eve and Mother's Day luncheons to the residents of Shade Tree, along with Thanksgiving baskets and holiday food gift cards for 150 families in their 12 schools.
Longtime Chefs for Kids supporters Dr. Stephen Montoya and Linda Montoya introduced the Iriyes.
Christian Kolberg conducted a live auction for 14 dining packages prepared by Las Vegas' top chefs in the top bidder's home or in the chefs' restaurant.
Vintage Vegas: Nevada Opera Theatre presented a Vintage Vegas benefit luncheon April 20 at Piero's restaurant. Entertainer Tony Sacca emceed the event.
Guest speakers were Las Vegas Mayor Carolyn Goodman, Piero's proprietor Freddie Glusman and Cindy Doumani, vintage Las Vegas showgirl dancer and community leader.
Guests enjoyed musical selections by Ellie Smith, Morton Hyson, Duchess Sylvia, Larry Hart and Joe LaVigna.
Special guests and former entertainers in attendance included Joni Sallon, Bernie Sindler, Mafalda , Lou Garcia, Angela Stabile, Gary Oats, Marilyn O'Leary, Rosie Smith, Elaine McNamara, Sam Levine, Luann Harrison, Toni Hart, Tony Ruivivar, Grace Robbins, Peggy King, Gloria White, Sheryl and Steve Cutler, Liz Elliott, Susan Stafford, Danae DiGiulio, Anthony Cardella, Alan Hoffman, Jonathan Ullman and David Rangel.