Clinics In Schools has first fundraiser with benefit
February 7, 2010 - 10:00 pm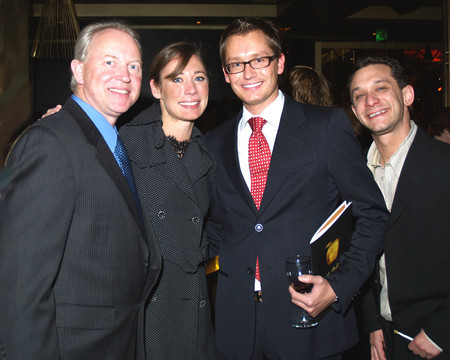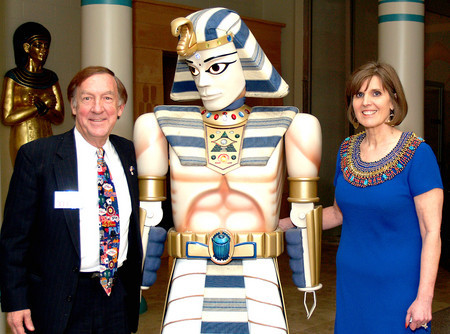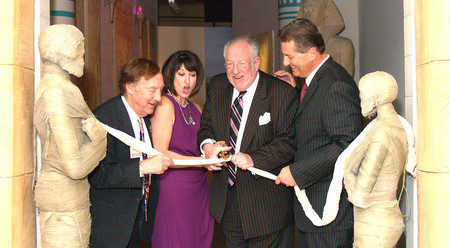 Clinics In Schools, founded in 2009 by Dr. Noah Kohn, kicked off its inaugural fundraiser on Jan. 21 with a benefit party at Aria's Golden Lounge.
Recent studies have shown that nearly one in five children entering kindergarten in Nevada has no form of health insurance. To combat this, Clinics In Schools was formed within Martinez Elementary School and Cunningham Elementary School to provide services free to children enrolled at those schools. The clinic is open full time on a year-round basis. In 2009, services were provided to more than 6,292 children.
Performers from Cirque du Soleil's "O" greeted guests Heather and Jim Murren, Mikey and Jim Bilbray, Shannon and Danny Axelrod, Erin Kohn, Jacob Bundick, Maggie and Brian Plaster, Dedee Nave, Sharon and Paul Carreli, Barbara Barron, Laura and Joe Soto, Sharon and Richard Segerblom, Darcy Neighbors, Sherry Colquitt and Heinz Lauer.
The Light Group's Union restaurant in CityCenter, provided hors d'oeuvres for Wendy and Richard Plaster, Dan Lee, Gladys and Steve Comer, Bridget and Steve Phillips, Louise Helton, David Goldwater, Lindsay Demaree, Adam Davis, Helen Edell and Mel Baron, Stephanie Youngblood, Tyler Coonts, Mary and J.B. Westbrook, Terri and Kevin Janison, Judge Ann Zimmerman, state Sen. Terry Care and Ginny Care, Commissioner Chris Giunchigliani, North Las Vegas Councilman Richard Cherchio and Gloria Cherchio, State Controller Kim Wallen and the event's honorary chair, Attorney General Catherine Cortez Masto.
KVBC-TV, Channel 3 news anchor Kim Wagner introduced Noah Kohn, who is the group's vice president and medical director, and event chairs Alisa Nave Worth and Robb Worth, Electra and Andy Masi and Clinics In Schools president and chair Jennifer Schomburg.
Egyptian debut: The Las Vegas Natural History Museum unveiled their expansion Jan. 28 at a reception within the new Egyptian Pavilion.
Marilyn Gillespie, the museum's executive director, welcomed all to the champagne reception and introduced speaker Mayor Oscar Goodman, and those who made the Egyptian exhibit possible — Felix Rappaport, president and chief operating officer of the Luxor, representing MGM Mirage for the Egyptian artifacts and replicas previously located in the Luxor, and Kris Engelstad McGarry, representing the Engelstad Family Foundation for their funds to build the new pavilion, and the state of Nevada for their funds.
The museum's board members Mike Fauci, Assemblyman Harry Mortonson and Helen Mortonson, Anthony Guenther, Mike Davidson, Jill Long, Stephanie Stallworth, Donald Polednak, Darell Spencer and chairman Denny Weddle were greeted by Anthony (Cameron Hanson) and Cleopatra (Savannah Stallworth), who are Bishop Gorman High School students.
Among the guests exploring the chambers and learning about life in ancient Egypt were Stavros Anthony, Carolyn Sparks, Art Wolf, Louise Rappaport, Chris Fauci, Susan Houston, Kay and Allen Browne, Phyllis James, Debra Nelson, Steve Stallworth, Barry Thigpen, Jerry Miceli and Ed Bigelow.