Couple honored for helping children's museum to move
November 10, 2013 - 10:57 am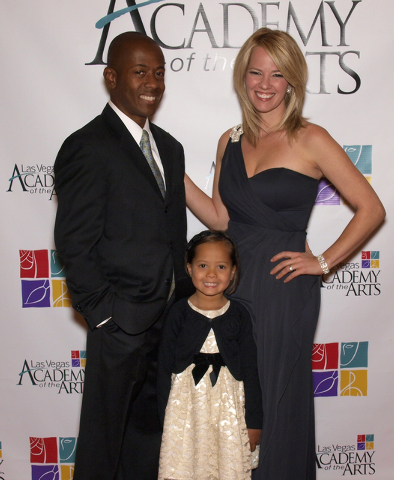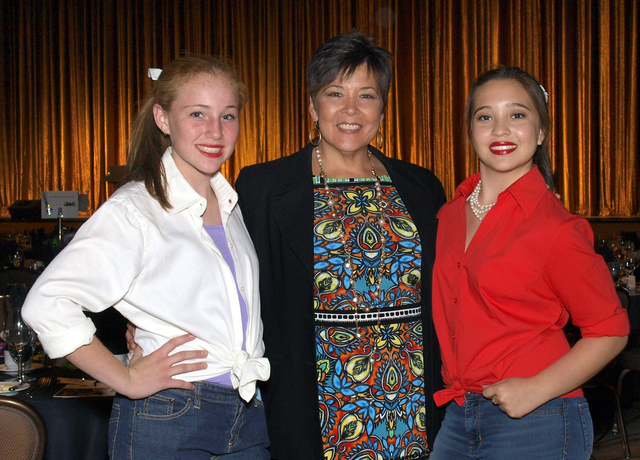 Discovery Children's Museum held its 14th annual gala at Red Rock Resort recently, honoring Judy and Ed Cebulko with the "Great Friend to Kids" award.
The Cebulkos were instrumental in the museum's move to the Donald W. Reynolds Discovery Center. A crowd of 650 supporters congratulated the Cebulkos and celebrated the museum's success since its opening in March.
Linda Quinn, the museum's executive officer, said the facility has greeted 250,000 children since its opening.
Performers from Cirque du Soleil entertained guests including Joyce and Steve Schneider; Emily and Ross Goodman; Cathy and Chris Haase; Dedee Nave; Renee and Michael Yackira; Assemblywoman Marilyn Loop; Jeri and Rick Crawford; Gae and Perry Basch; Gayle Anderson; Ginger and Dan Anderson; Sonnya and Eric DeBonis; Frank Schreck and Julietta Bauman; and Denise and Tim Cashman during the cocktail reception in which a tiered raffle raised $81,000.
A video by entertainers Penn &Teller led up to the introduction of the evening's honorees. The Cebulkos were introduced by the gala's chairman, Carrie Carter-Henderson, and the Cebulkos' daughter, Lexie Cebulko.
Seen among the guests were board Chairman Troy Moser; Patricia and Richard Wright; Candy and Michael Schneider; Beverly and Richard Dix; Melinda and Bob Brown; Debbie and Steve Anderson; Shari and Tim Wong; Lynn Sommer; Angela and Brian Edgeworth; Lori and James Smith; Claytee White; Julie Murray; Mike Sloan and Barbara Molasky; Jan Craddock and Michael Schneweis; Annemarie Jones; Chet Buchanan; Mark Fine; Cliff Miller; Lucy Klinkhammer; Jennifer Scott, Irais and Bob Kollesar; and school Superintendent Pat Skorkowsky.
■ A new party: The Las Vegas Academy held its premiere gala recently at the Rio. The event's proceeds will be used for instruments, a new sound system and a recording studio.
School Principal Scott Walker welcomed guests including Pat Ellis; Sue and Paul Lowden; Flora Mason; Barbara Lee and Bruce Woollen; Kara Huffey; Jeri Smith; Anita Ward; Matthew Grayson and Darlene Williams.
The event opened with a cocktail reception, silent auction and music by academy students.
The academy is a national- award-winning magnet school offering performing arts majors along with academic courses.
The evening included dinner followed by entertainment that started with Paul Lowden playing jazz at the piano backed by the academy's orchestra.
Frankie Moreno hosted the two hours of entertainment. Clint Holmes performed with a 300-student and philharmonic choir. Among the other performers were Lacey Schwimmer from television's "Dancing with the Stars"; Bob Torti from "Rock of Ages"; comedy magician Mac King; former "Phantom — The Las Vegas Spectacular" singer Kristen Hertzenberg; Tommy Ward, teen singer and academy alumnus; and Jeff Civillico and Rozanne Damon Curtis.
The gala also honored AEG Live, supporters of the academy.
Christian Kolberg conducted a live auction for 10 packages, including a signed Domingo Zapata painting of the "Welcome to Fabulous Las Vegas" sign that sold for $50,000.