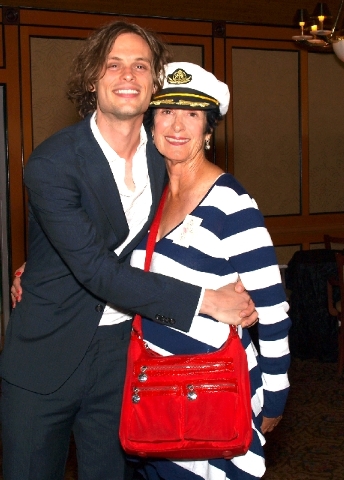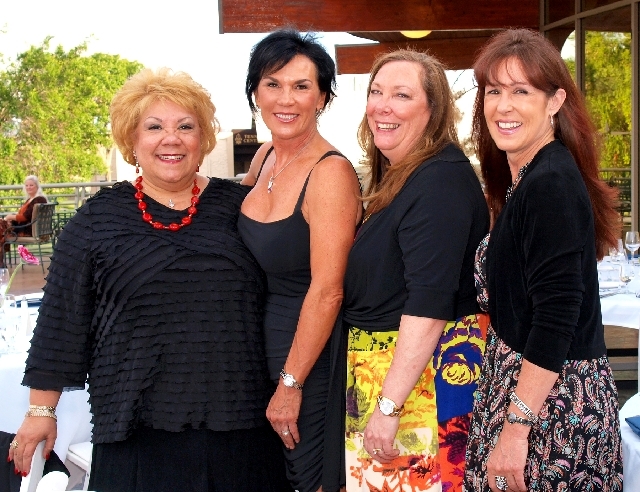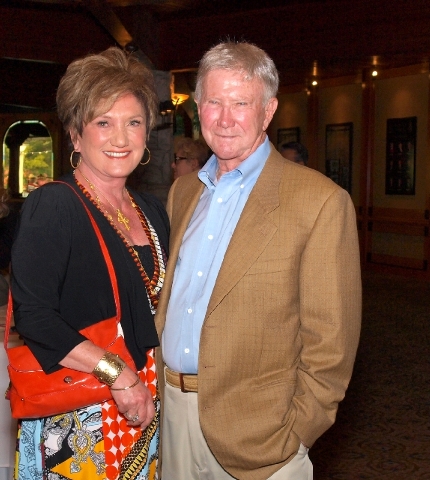 Matthew Gray Gubler of the CBS drama "Criminal Minds" served as host during a fashion show and dinner benefiting the American Lung Association on May 10 at the Las Vegas Country Club.
With a theme of "Set Sail with Saks," the event was co-chaired by Marilyn Gubler, the actor's mother, and Annette Kinsman.
Matthew was born in Las Vegas and comes from an early Nevada pioneer family. He graduated from New York University's film school and is an actor, film director and sketch artist.
The 300 guests were greeted by Diane Zapach, director of development for the Lung Association.
Association board members in attendance included Lynn Rosenbach, Linn Billingsley, Tami Corbin, Ramon Dimaculangan, Amy Hooks, Connie Jones, Pamela Lawson, Kelly LeGrow and Paul Stewart.
The reception in the club's Rotunda Room included a silent auction for designer items, restaurant dinners, vacations, sports tickets, jewelry, art and autographed TV scripts. The live auction offered two VIP tickets for Fleetwood Mac and a meet and greet after the May 26 concert.
The dinner, with wine provided by Southern Wine and Spirits, took place on the club's patio, which was decorated overhead with shipboard white lights centered to a crystal chandelier. Lonnie Hammargren provided the keyboard accompaniment. A seven-member group from Martin Middle School called TATU, or Teens Against Tobacco Use, entertained with an educational skit.
A highlight of the evening was The Best of Saks Fashion Show. Saks Fifth Avenue presented swimsuits, summer long dresses, cocktail wear and summer sports clothes for both women and men by designers Ferragamo, St. John, Robert Graham, Elie Tahari, Roberto Cavalli, Josie Natori, Eileen Fisher and Monique Lhuillier, to name a few.
Seen among the guests were Thomas DiGiacomo, Williston Dye, Wendy and Paul Bell, April Stewart, Candy and Ed Wilson, Rachel and Rick Hunt, Gloria Banks Weddle, Sharry and Tim Quillin, Darlene and Cliff Miller, Beverly Dix, Beth Schwartz, Sandy Hammargren, Mark Cannerdy, Sheila Dalo, Rob Kachelriess and Brittney Tanzer, Tami and Bill Corbin, Karen Staples, Cindy Pino, Rachael Dilling, Lynda Tanner Delgado, Carlos Monrreal, Agnes Winder, Deomoni Brewington, Barbara White, Brenda Bogue, and Laura Gubler Dahl and Timothy Dahl, and son, Hunter.
Craig Dickson, Debbi Miles and Rabia Mechkor represented Saks Fifth Avenue.