Five dishes to create your own garlic festival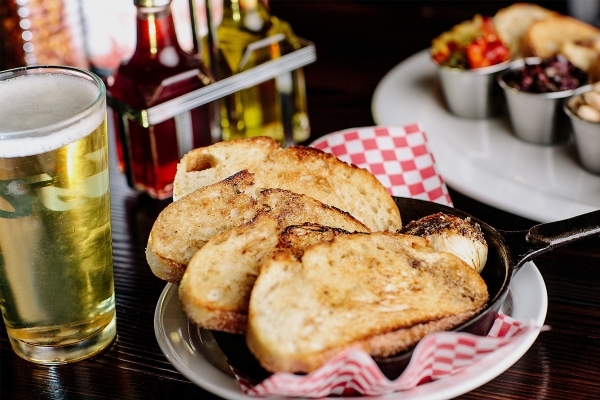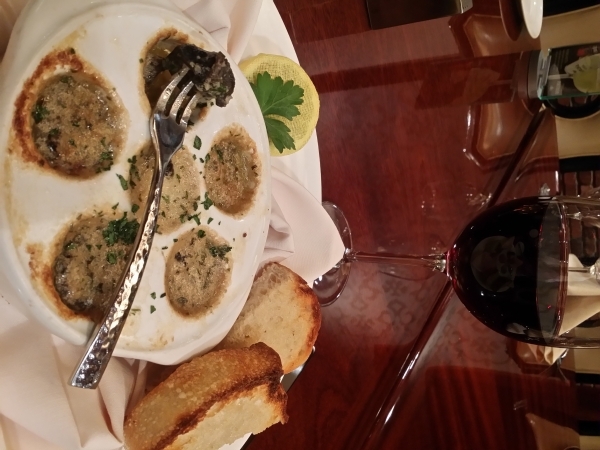 If you can't attend the Gilroy Garlic Festival this weekend in California, enjoy one of these garlic-infused dishes.
Not Your Mamma's Garlic Bread
Slice of Vegas, Shoppes at Mandalay Place
Roasted-garlic-infused Italian bread is topped with olive oil and basil pesto and accompanied by a head of roasted garlic, $7.95.
Escargot
The Broiler, Boulder Station
The land snails are soaked in garlic butter and served with rustic crostini, $8.
Saffron aioli
Tapas by Alex Stratta, Tivoli Village
The garlic mayonnaise is flavored with pimenton and served with sweet onion cocas (flatbreads) and sobrassada sausage, $9
Sauteed garlic mushrooms
Delmonico Steakhouse, The Venetian
Simply sauteed with garlic, the mushrooms are available as a side dish, $14.
Linguine and clams
Don Vito's, South Point
Littleneck clams are sauteed in olive oil, garlic and white wine and served with red or white sauce, $22.
If you have suggestions for On the Menu, please contact Heidi Knapp Rinella at Hrinella@reviewjournal.com. Find more of her stories at wwwreviewjournal.com and bestoflasvegas.com and follow @HKRinella on Twitter.