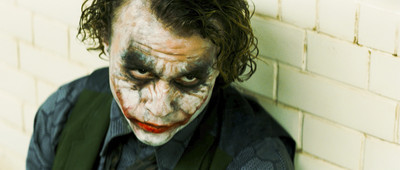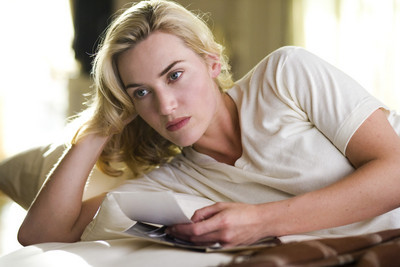 As one campaign ends, another begins.
Tuesday's Inauguration Day festivities signal an at-long-last end to the 2008 presidential campaign.
And Thursday, we'll know who's in the running for the 81st annual Academy Awards, to be handed out Feb. 22.
So, before we learn who made the final ballot, allow your humble Oscar prognosticator to consult her trusty crystal ball and predict a few key trends to track:
A GOOD DAY FOR "THE DARK KNIGHT"?
Some people have carped for years (or at least since 2004, when "Lord of the Rings: Return of the King" won 11 Oscars) that the Academy Awards no longer reflect popular taste.
But there's one blockbuster that could change that this year: last year's biggest hit, "The Dark Knight." If it nabs a best picture nomination, it could be that the Academy's in a crowd-pleasing mood.
Speaking of crowd-pleasers, look for the little underdog that could, "Slumdog Millionaire," to score a can't-miss best picture nod, with dueling politicians "Milk" and "Frost/Nixon" to make the final five, along with "The Curious Case of Benjamin Button."
THE BIOGRAPHY CHANNEL
One of Oscar's most powerful recent trends shows no sign of disappearing: success for performers in real-life roles.
The beat goes on, with Frank Langella's Richard Nixon in "Frost/Nixon" and Sean Penn as "Milk's" Harvey Milk among the probable contenders — along with two longer "Milk" shots, Josh Brolin (as the title character's killer, Dan White) and James Franco (as the title character's significant other). Brolin's more of a dark horse for his performance as George W. Bush in "W." And so is Benicio Del Toro in "Che."
COMEBACK KIDS
Hollywood loves a great comeback story. Or two. The even-money bet this year is bruised, battered Mickey Rourke, who's a lock for a best actor nomination as "The Wrestler's" bruised, battered Randy "The Ram" Robinson. (Talk about art imitating life …) And while Robert Downey Jr. scored a double comeback in "Iron Man" and "Tropic Thunder," he might not have enough momentum to make it into Oscar's final five for his uproarious supporting performance as "Tropic Thunder's" most obsessive Method actor.
TWO-TIMING KATE THE GREAT
Kate Winslet already has five Academy Award nominations: best supporting for "Sense and Sensibility" in 1996 and "Iris" in 2002, plus best actress for "Titanic" in 1998, "Eternal Sunshine of the Spotless Mind" in 2005 and "Little Children" in 2007.
On Tuesday, that total should increase to seven; she's a shoo-in for a leading actress nod in "Revolutionary Road" and a supporting bid in "The Reader." Other actresses, from Jessica Lange to Sigourney Weaver, have scored dual nominations; Weaver lost both ("Gorillas in the Mist" and "Working Girl"), while Lange collected a best supporting actress trophy for "Tootsie," losing the best actress Oscar for "Frances." So, if the trend holds true, Winslet should start practicing her Oscar speech — for supporting actress.
WIN WITH WOODY
Winslet's biggest competition for supporting actress, "Vicky Cristina Barcelona's" Penelope Cruz, could be the latest performer to benefit from Allen's magic Oscar touch.
Although the writer-director ignores the Academy Awards, he's won two (and has been nominated 17 additional times).
Allen's also directed Diane Keaton ("Annie Hall"), Michael Caine ("Hannah and Her Sisters"), Mira Sorvino ("Mighty Aphrodite") and Dianne Wiest ("Hannah" and "Bullets Over Broadway") to Oscars; 10 other performances in his movies also have been nominated through the years. No wonder everybody still wants to work with Woody. (Except, of course, for Mia Farrow.)
Contact movie critic Carol Cling at ccling@reviewjournal.com or 702-383-0272.