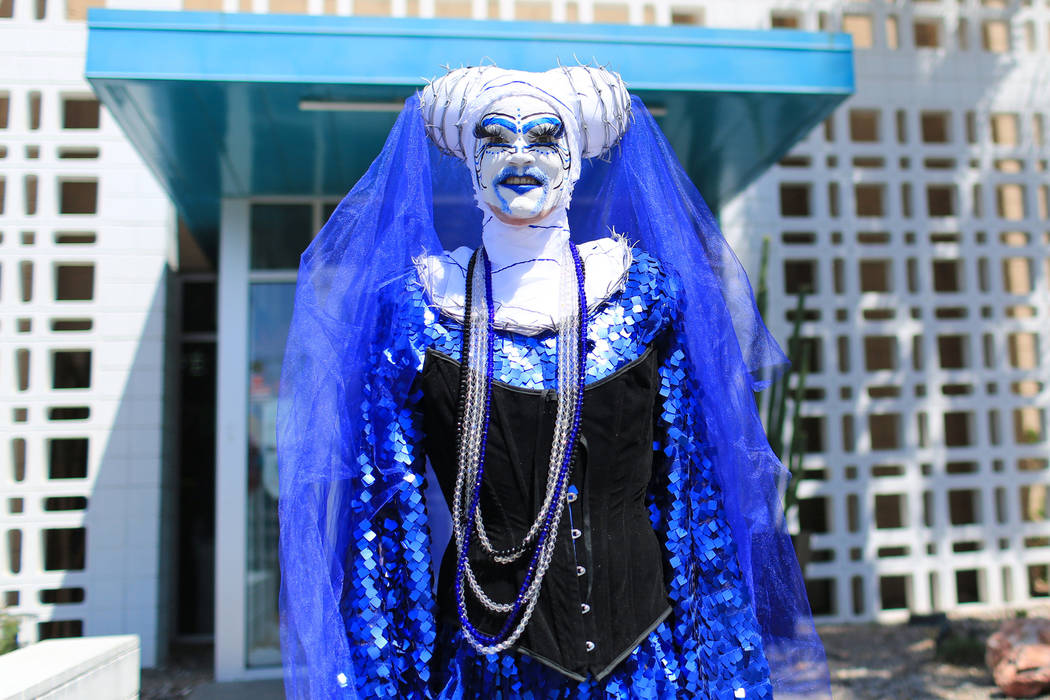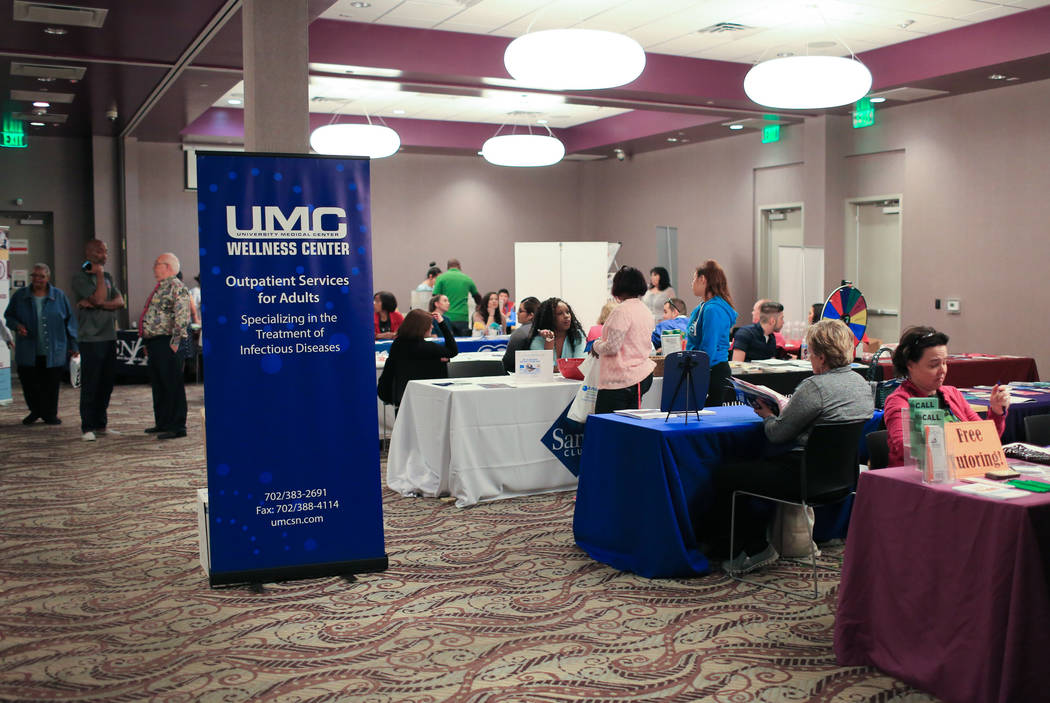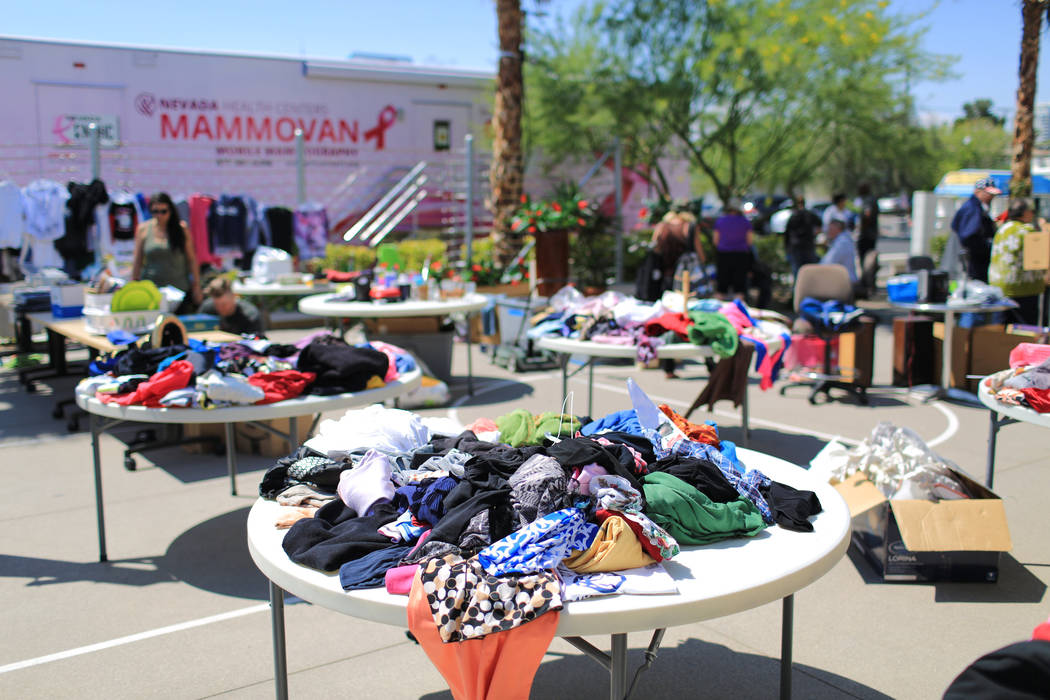 On Saturday, about 200 people filtered in and out of the LGBT Center in downtown Las Vegas for the fourth annual open house, a celebration of four years at the location.
The Gay and Lesbian Community Center of Southern Nevada, known simply as "The Center," has been in Las Vegas for 24 years, beginning in a house, then moving to a dentist's office and the previous location in the Commercial Center, youth services manager AJ Holly Huth said.
André Wade, the center's new director, said the building was special because of the community backing that made it a reality.
"We came about being in this building from a capital campaign," Wade said. "If you walk around the building, you'll see a lot, either individual's names or casinos."
The open-house day started at 9 a.m. with a yard sale in the courtyard hosted by the center's senior group, Act III ("Act" stands for Aging Communities Together). Holly Reese, the manager of senior programs and community engagement, said the sale was the brainchild of volunteer Gary Payne.
Payne, a retiree, said his husband built two of the large wooden vases that were on sale.
"Gary is my right-hand volunteer with the senior program," Reese said.
Last year, money raised went largely toward a Thanksgiving dinner that fed 134 seniors at the center.
Trucks in the center's parking lot provided free screening for mammograms; inside, programs and hospitals held a wellness fair with health screenings and informational discussions.
Rayna Herrera, the HIV service outreach coordinator, said a focus for the center is awareness for youth HIV, noting that a rise in new infections is mainly in youth.
"We're really inviting all the community, trying to reach out to other communities of color to let them know that we're here for whatever they need," Herrera said.
Wade, who graduated from UNLV with his bachelor's and master's degrees, said he has worked in human services for 20 years. He was recently promoted to executive director after working for 2½ years as operations director.
He said that as the center continues to grow, so do the aspirations of the community it serves.
"We're trying to stick with that momentum of trying to serve the community in a really robust way," Wade said.
Contact Brooke Wanser at bwanser@reviewjournal.com. Follow @Bwanser_LVRJ on Twitter.
AGING COMMUNITIES TOGETHER
Reese said she was recruited by the center several years ago to create a senior program.
"The first thing I did was send out surveys to the community to find out what people wanted," Reese said. "We found out that the men wanted a men's only space and the women wanted a women's only space."
She teamed with center volunteer Gary Payne to create a program that would include everyone.
From 10 a.m. to 2 p.m. every weekday, seniors can come to the center and engage in different activities. Each day is themed, like men's Monday, trans Tuesday and women's Wednesday, Reese said.
Along with programming and speakers, employees from the center also organize day trips; in a few weeks, 50 seniors will head to Zion National Park.
"It's gonna be really great," Reese said with a laugh.