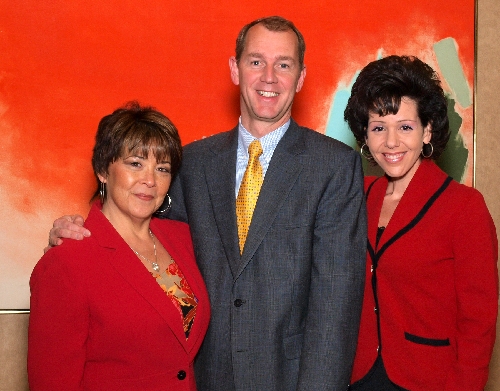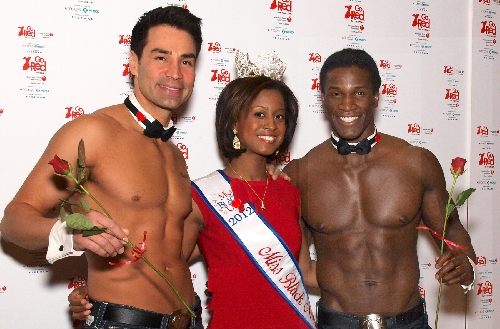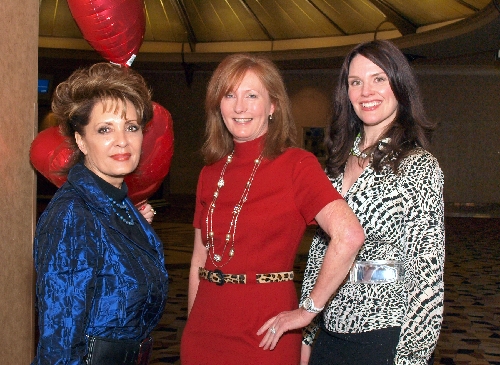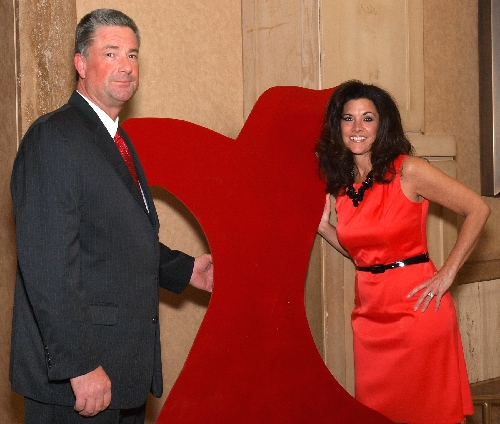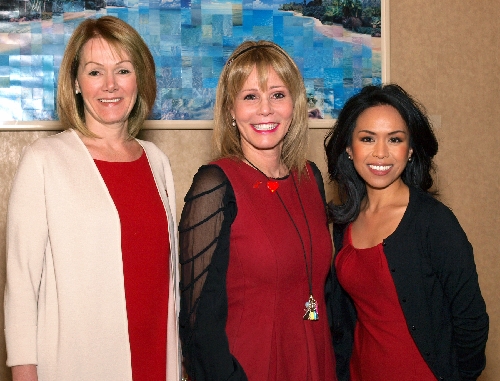 The seventh annual Las Vegas Go Red for Women Luncheon took place Feb. 17 at the Rio. The date is shared by other locations across the country celebrating the energy, passion and power women have to band together to fight heart disease and stroke.
Heart disease is the No. 1 killer of women age 20 and older. Money raised through the Go Red for Women campaign enables the American Heart Association to continue funding vital research and education to empower women. It was announced that this 2012 luncheon raised $183,000.
Circle of Red is a group of women and men who have contributed $1,000 or more to fund heart research. Circle of Red chairwomen were former first lady Dawn Gibbons and Patti Hart, Circle of Red co-chairwomen were Mindy Slovick and Mary Jackson.
The Las Vegas two-hour reception allowed guests to buy jewelry, cosmetics and designer handbags; pick up vital information concerning heart disease; and participate in a Wellness Expo silent auction.
The luncheon's mistress of ceremonies was Marie Mortera, a news anchor on KSNV-TV, Channel 3.
Singer Rick Faugno, originally of "The Jersey Boys" who now entertains at the Palms, sang four selections including "I Can't Take My Eyes Off of You," accompanied by Dan Walker at the piano.
Mary Jackson, recovering from a life-threatening heart experience, spoke passionately on encouraging women to educate themselves about heart disease.
The luncheon's keynote speaker was Dr. Mitchell D. Forman of Touro University, who inspired women to take control of their bodies, know risk factors and make healthy choices. He concluded his talk by saying, "Laughter is the best medicine."
Two members of the Chippendales troupe handed out red boas to financial supporters.
The lunch menu was sponsored by Weight Watchers of Las Vegas, beginning with a spinach salad, an entree of pan-seared chicken with vegetables, and dessert of sabayon with mixed berries.
Guests included former Nevada first lady Sandy Miller, Gina Polovina, Megan Medick, Beverly Rogers, Betsy Bell, Melinda Brown, Darlene Williams, Schyler Richards, Sue Lednicky, May Tang and Valerie Glenn.
Other women wearing red were Jacque Matthews, Beverly Daly-Dix, Britt Chapman, Michelle Schenk and Sarah Lee.