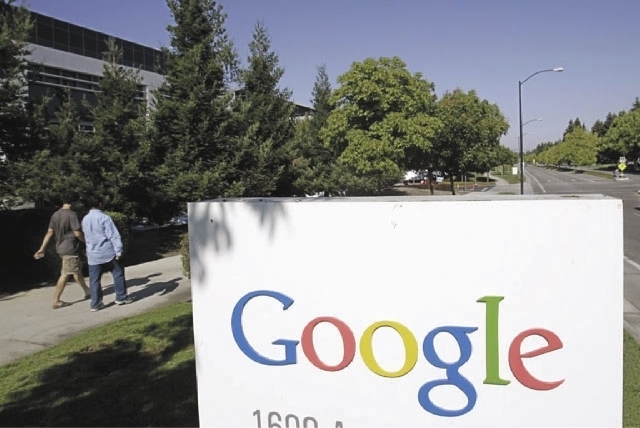 Think emails are private? Think again.
In a motion filed last month by Google to have a class action complaint dismissed, Google's lawyers referenced a 1979 ruling, that appalled users and non users everywhere.
The phrase "a person has no legitimate expectation of privacy in information he voluntarily turns over to third parties" is making its way from headlines on to no-so-pleased Gmail users.
"What an admission – however, truthful and honest. I'm closing my account! I rarely use it anyway," commented a user by the name of Malvern99 online.
"Google's new motto: 'Be evil,'" a play on Google's motto of "Don't be evil" by user RupertMordor.
Consumer Watchdog, an advocacy group, uncovered the filing and called it a "stunning admission" on Google's behalf. The motion comes as Google and others are under pressure to explain their roles in the National Security Agency's mass surveillance of U.S. citizens and foreign nationals.
"Google has finally admitted they don't respect privacy. People should take them at their word; if you care about your email correspondents' privacy don't use Gmail," John Simpson, Consumer Watch's privacy project director said upon announcing the discovery.
In its motion to dismiss the case, Google said the plaintiffs were making "an attempt to criminalize ordinary business practices" that have been part of Gmail services since the beginning for everyone's safety.
"All users of email must necessarily expect that their emails will be subject to automated processing," Google said in the lawsuit.
While some upset email users voiced their thoughts on the matter via social media, some decided to give Google the benefit of the doubt or even agreed.
"What the stories neglected to do, however, was to put the passage in context, and to note that the last words weren't Google's," wrote Lorenzo Franceschi-Bicchierai in a story on Mashable.com.
What Google was arguing was that it treats the emails non-Gmail users send to Gmail users the same as every other email that passes through Google's servers, reported Mashable after confirming with "a person with knowledge of the proceedings."
"You have to be extraordinarily naive to think any FREE email service doesn't constitute putting your privacy at risk," commented Nathaniel Ziering online.
"Anyone who thinks that anything they do electronically over the net is either private or ever really deleted is deluding themselves," BigTex responded to Ziering.
Google's terms of agreement allow the company to scan emails to filter span and serve ads, Mashable reported.
"We take our users' privacy and security very seriously; recent reports claiming otherwise are simply untrue. We have built industry-leading security and privacy features into Gmail—and no matter who sends an email to a Gmail user, those protections apply," Google said in a statement released to Mashable.com.
Contact reporter Yvette Cruz at ycruz@reviewjournal.com or 702-383-0256. Follow @YvyReports on Twitter.