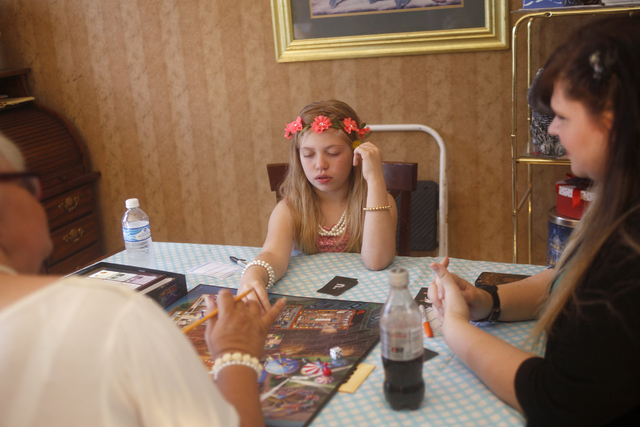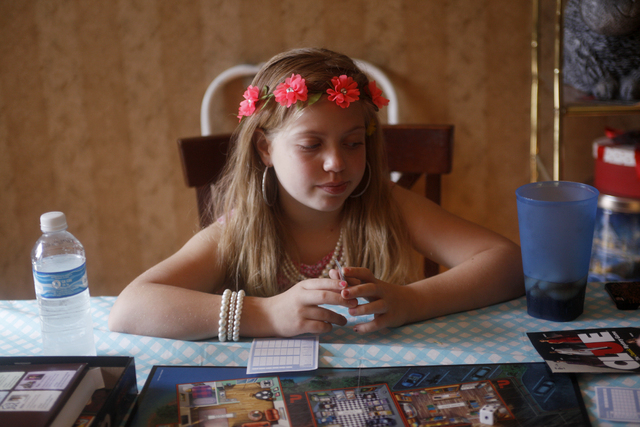 There's no manual, no guidebook, no orientation course. But for many mothers, there will come a day when "grandmother" will be added to their maternal resume.
And with that — let's call it a promotion — can come a new set of challenges for both newly minted grandmothers and their newly minted children-turned-parents. But probably every parent and every parent's parent would be happy to take on those challenges and maybe particularly so around Mother's Day, which arrives today.
"I always say that grandchildren are our reward for being a mother," says Cassandra Cotton, grandmother of Zaniaha, 16, and Antuan Jr., 18.
Marlene Wolfson, a grandmother of seven, would agree. Being a grandmother "is a gift," she says, not just because of the chance it offers to enjoy one's grandchildren, but because a grandmother can see her own kids "so happy and excited."
But clashes between new parents and new grandmothers do occur. Carissa D'Aniello-Heyda, assistant professor in the marriage and family therapy program at the University of Nevada, Las Vegas, recalls a few instances last fall of "grandmother-involved" family issues resulting from moms and grandmothers "having different rules and what, at the end of the day, are the rules."
Conflicts can occur when, for example, grandmothers take a too-active and regular role in child care or hew to a different philosophy of child-rearing or discipline than a child's parent.
In such cases, the decision to seek counseling usually comes from moms, D'Aniello-Heyda, says, adding that "My kid doesn't respect me because Grandma's kind of the head honcho, Grandma's the one who's got higher status in the family, so (they) listen to Grandma" is a typical complaint.
A mother's authority then can be undermined.
"Kids know who's in charge. If they witness Grandma reprimanding Mom, they're going to pick up on that and they get the impression, 'I don't really have to listen to Mom, because Mom listens to Grandma.'"
Not that grandmothers necessarily intend to create difficulties between parents and grandchildren, D'Aniello-Heyda adds. "I think it's just that sort of general idea of protecting their family, raising the family, doing everything you can to help the family, which is wonderful."
So, in therapy, "we talk a lot about boundaries," D'Aniello-Heyda says, with the mother and grandmother thinking through their respective roles and functions in the family.
Sometimes, rather than stepping in to fix what they perceive as shortcomings in their children's parenting styles, grandparents have to simply "recognize that my son or daughter has to make a few mistakes as parents to become a better parent," she says.
Cotton agrees that knowing when to step in and when to back off is a fine grandmotherly art. Sometimes, she admits, "we want to put our two cents in."
Cotton notes that becoming a grandmother wasn't always an easy transition. At times, "I really had to step back and look, because I really wanted to be the mom, and it's better to be the grandmother," she says.
Wolfson makes it her philosophy to not offer "any advice unless I'm asked to. It's not my place."
Wolfson's daughter, Dana Berggren, says she and her mother seldom have clashes about parenting styles. But Berggren adds that she's also "100 percent raising my children the same way that my parents, my mom, raised us."
She laughs. "But I would say the difference with my mother being a mother and a grandmother is, now that she's a grandmother, there's a lot more ice cream and candy, and it involves a lot more than I remember growing up."
Cherlyn Branton already was a grandmother when her daughter, Amanda Llewellyn, had her daughter, Kairi, now 9. Llewellyn can't recall she and her mom having a serious parenting-related clash.
"I have so much respect for my mom," Llewellyn says. "She was a single mom for a lot of my childhood. I saw her work so hard, and to me, she's like the epitome of everything a woman should be."
"What I've noticed is, my mom will try to work me a little bit, but not in the 'I'm going to win you over' way," Llewellyn says. "More like, 'I'm your mother and you need to listen to me.'"
Kairi calls her grandmother Lala. Once, Kairi, not liking the way that her mother handled an issue, "told me she's going to go tell Lala on me, and I had to say, 'You speak to Lala all you want. I'm a grown woman and your mother, and Lala has no say.'"
In such cases, Llewellyn says her mother "really does try to back me up and follow the guidelines that I've set out. That's not to say we're perfect, but she really does try."
Branton says her daughter is raising Kairi "really close to the way I raised her" and that she'll offer advice to Llewellyn if she thinks it would be helpful. And while she and her daughter have disagreed at times, "most of the time we agree," Branton says.
Llewellyn "is a good mom, and I know she's a good mom," Branton says.
"The bottom line is making sure she understands it's her decision. I had my shot at being a mom and I raised my kids the best I could, and I'm very proud of all of them."
D'Aniello-Heyda suggests that newly minted grandmothers "enjoy your child, enjoy watching your son or daughter become parents. Don't be afraid to let them make their own mistakes. Give your feedback when asked, but try to remember that they are the parents."
And, to new parents, "realize this is special for them, not just for you," she says. "Remember how special this is for them, and remember that it comes from a very good place. It's not coming from them trying to undermine you. It comes from wanting to share … and wanting to be involved in that baby's life, which is the best gift of all."
D'Aniello-Heyda soon will examine mother-grandmother relationships from more than an academic perspective: She's seven months pregnant, and says both sets of her child's grandparents will be first-timers.
"We've been talking about how excited all of us are," she says. "It isn't only a transition for me, it's a family transition for them, too. So it's very thrilling."
Read more from John Przybys at reviewjournal.com. Contact him at jprzybys@reviewjournal.com and follow @JJPrzybys on Twitter.