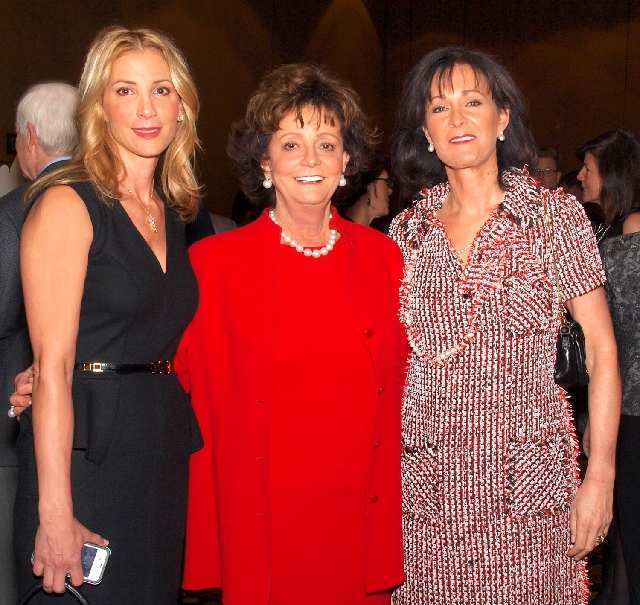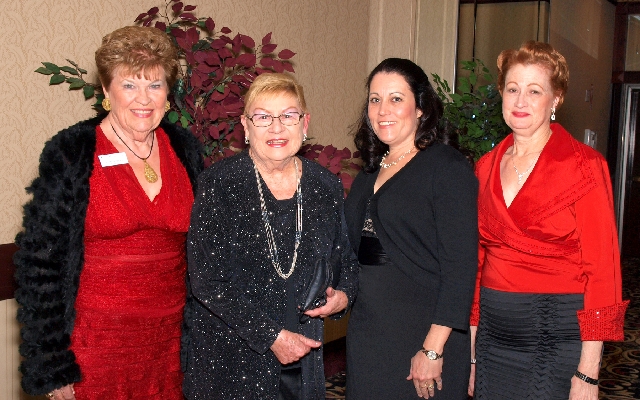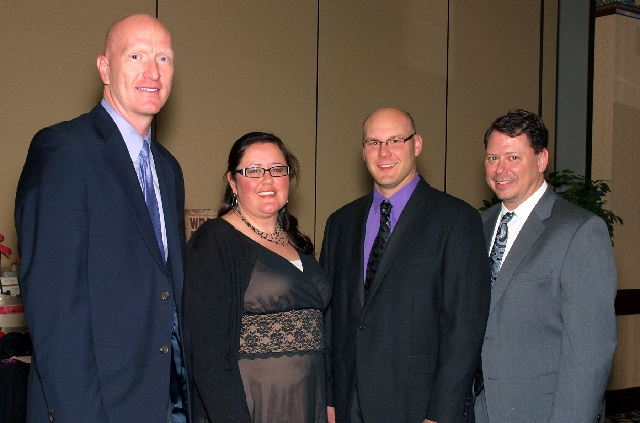 More than 500 guests helped Catholic Charities of Southern Nevada celebrate the agency's 72nd anniversary at the Heart of Hope luncheon Feb. 7 in Bellagio's Grand Ballroom.
The event also served as the occasion to honor the 2013 Heart of Hope Award winners Gustav and Denise Mauler and the Fertitta Family Foundation, represented by Vicki Fertitta, daughter Delise Sartini and daughter-in-law Teresa Fertitta.
The reception offered a silent auction and music by the Occasional String Quartet.
Luncheon speakers included Bishop Joseph Pepe, the Rev. Robert Stoeckig, Pat Falvey, Don Campbell, Bob Brown and Patricia Morrissey.
A tribute for the late Monsignor Patrick L. Leary included a slide presentation.
Among the guests were Camille and Larry Ruvo, Sue Sullivan, Ed Skonicki, Jeanne and John Kilduff, Anne and Brian Menzel, Melissa Warren, Willie Robinson, Marie Clare and Rino Armeni, Congressman Joe Heck and Lisa Heck, Carolyn Leontos, William Bolt, Wendy Hornbuckle, Michael Servino, Karen Roberts, the Rev. Joseph O'Brian, Dee and George Mehocic, Judy and Jim Kropid, Joyce and Steve Schneider, and Marcella Smith.
HEART OF LEARNING: The Mesquite Club had a benefit Feb. 7 at Sam's Town to buy materials for French Elementary School, considered a high-risk school.
The event began with a social hour, a silent auction and music by pianist John Matterson.
Guests included Bette Ault, Joan LeMere, Barbara Lacy, Sally and Larry McKinney, Marilyn Essex, Jan and Owen Nitz, Dianne Steel, Barbara and Steve Bolling, Betty Miller, Margie Collins, Sandra and David Ackerman, Joan and Max Doubrava, Phyllis Noblitt, Mary Hausch and Councilman Bob Coffin.
Local weathercaster Kevin Janison introduced Joan Powell, Mesquite Club president, and Lois Evora, the community service/event chairwoman.
Dinner speakers were French Elementary School Principal Tammy Villarreal-Crabb and two of the school's outstanding students, Student Council President Michael Torres, and fifth-grade Student Council Representative Morgan Murphy.
The prime rib dinner was followed by entertainment by Celebrity City Chorus, a quartet of members, Amy Jo Lombardo, Sandra McClendon, Terrie Parker and Rebecca Stueland.
Other guests included Nancy Zangl, Patti and Keith Russell, Corrine and Roger Mewhirter, Lilly and Carl Partridge, Cathi Poer and Doug Suerdieck, Rick Blanc, and Melissa and Tom Daughtery.