5 Questions: Treatment options exist for mesothelioma
Updated June 20, 2017 - 11:33 am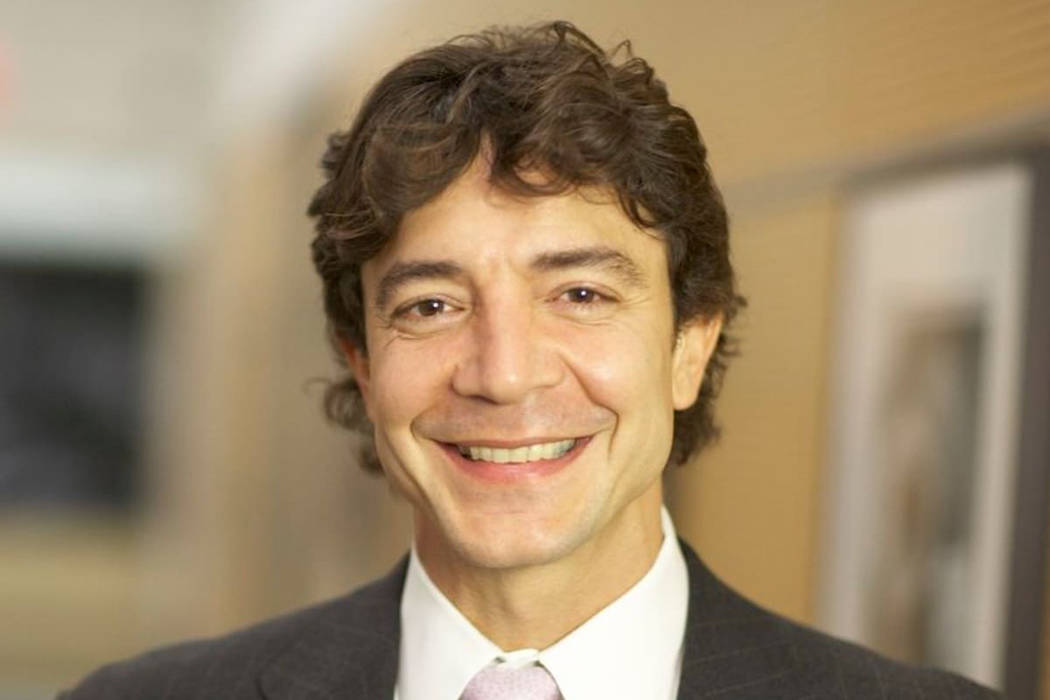 We asked Dr. Raja Flores, an expert in the study and treatment of malignant pleural mesothelioma, about this aggressive form of lung cancer. Flores is based at Mt. Sinai in New York City and over the years has published information for mesothelioma patients and caregivers at the Mesothelioma Cancer Alliance — mesothelioma.com — the national online resource center focused on raising awareness of the dangers of asbestos and information on related cancers.
Review-Journal: What is mesothelioma and what causes it?
Flores: Mesothelioma is a rare, aggressive disease that affects the linings of the lungs and abdomen. The vast majority of mesothelioma cases are caused by exposure to asbestos and can take anywhere from 20 to 50 years to show symptoms. After rigid asbestos fibers are inhaled, they can get stuck in the the lining of the lung, where inflammation and tumors can develop.
What percentage of people who are diagnosed with mesothelioma die from it?
I don't like to use percentages because those figures are for comparing patient populations. The percentages of people who are diagnosed vary depending on what studies you look at. Unfortunately, a majority of mesothelioma patients will die of their disease. However, there are many treatment options to improve and extend the length of one's life. Each patient should be looked at as an individual with different prognostic factors that will influence his or her survival.
What treatment options are available?
Surgery is the mainstay of treatment for mesothelioma, followed by chemotherapy or radiation or both depending on the intraoperative findings. Palliative treatment is recommended to ease symptoms and improve one's quality of life. New experimental treatments like immunotherapy and clinical trials are being worked on every day in hopes of finding a cure.
What resources are available for patients and caregivers in Las Vegas?
Las Vegas has a great cancer center (Nevada Comprehensive Cancer Center) with one of the best medical oncologists for mesothelioma, Dr. Nicholas Vogelzang. Also, patients are encouraged to travel to other mesothelioma specialists in New York or Boston for second opinions. Each individual is unique, and the best options are different for each person.
What suggestions do you have for people who might have had asbestos exposure in the past?
My suggestion would be to obtain a low dose screening CT scan to look for obvious signs of asbestos exposure in the lungs. Exposure to asbestos not only causes mesothelioma, but asbestos-related lung cancer and progressive asbestosis fibrosis that can lead to these illnesses mentioned and serious health concerns.
If you are a medical professional who would like to be considered for this feature, send your name, a brief explanation of your expertise and your contact information to health@reviewjournal.com.