Falling temperatures offer no relief for your skin
December 14, 2014 - 6:05 pm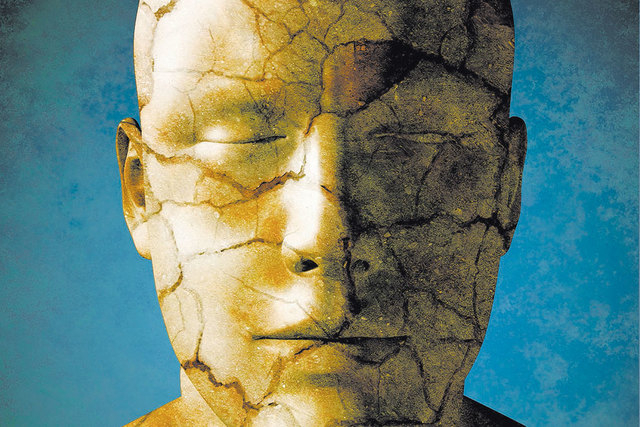 Everyone knows that with Las Vegas, it's a dry heat. Turns out, it's a dry cold, too. And all that dryness can wreak havoc with your skin.
"In the winter it's colder, which promotes a dry environment," says Dr. Robert Strimling, a local dermatologist at Strimling Dermatology Laser &Vein Institute. "This could lead to dry skin, itchy skin or even exacerbate problems like eczema or atopic dermatitis (a skin disorder that causes scaly or itchy skin)."
Dr. Joyce Chang, a dermatologist and medical director from the Sahara Family &Skin Clinic says certain things people do to help stay warm can also lead to dry skin.
"Hotter showers and heaters can dry out skin," she says.
To cope with the challenge, Strimling says people should try to limit the number of showers they take and how often they wash their hands.
"You can minimize the times you wash your hands to after the bathroom and before you eat," he says.
In the shower, he recommends using soaps and moisturizers that can combat dryness.
"You can use something like a Cetaphil or Vanicream," he says. "Something hypoallergenic and thicker. This is different from the lotion you use after the shower."
Most of the products people can get are over the counter and don't require a dermatologist.
"There is no difference in the brands," Chang says. "People should use cream or ointments in the winter for more emollients."
There are things around the house people can do, too.
Because the cold can lead to dryness, he suggests adjusting the temperature inside the house.
"Maybe try adjusting the heaters and keep the house at 75 degrees not 72 degrees," he says.
Chang suggests getting a humidifier for the bedroom.
Strimling adds suggests using soft water.
"But that can be helpful (for dry skin) all year around," he adds.
No matter how hard people try to combat dry skin, sometimes efforts might fall short and it's time to see a dermatologist.
"If you are taking these steps and your skin is still itchy and you're not seeing any improvement in seven to 10 days, it's time to see a dermatologist," he says. "There are prescriptions we can give you. In general, it's good to go to the dermatologist."
Contact reporter Michael Lyle at mlyle@reviewjournal.com or 702-387-5201. Follow @mjlyle on Twitter.