FDA orders recall for Las Vegas company's kratom products
Updated April 3, 2018 - 5:54 pm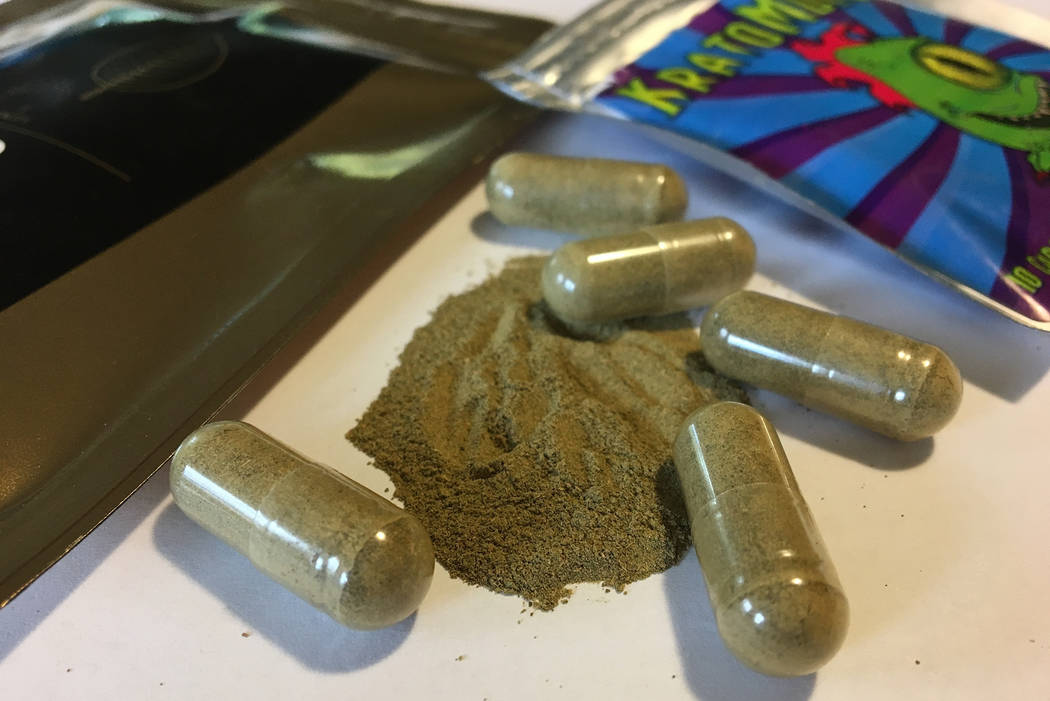 The Food and Drug Administration issued a mandatory recall on a list of kratom-containing food products manufactured by Triangle Pharmanaturals LLC after the Las Vegas company refused to comply with the FDA's voluntary recall request.
The agency said this is the first time it has issued a mandatory recall for a food product due to a company's failure to comply with a voluntary recall request.
According to a Tuesday news release, the FDA is advising customers to dispose of at least three Triangle Pharmanaturals products — Raw Form Organics Maeng Da Kratom in Emerald Green, Ivory White and Ruby Red — after salmonella was detected in six samples tested by the Oregon Public Health Division and the FDA.
"Our first approach is to encourage voluntary compliance, but when we have a company like this one, which refuses to cooperate, is violating the law and is endangering consumers, we will pursue all avenues of enforcement under our authority," FDA Commissioner Scott Gottlieb wrote in the release.
The phone number listed for Triangle Pharmanaturals on its website had been disconnected as of Tuesday morning.
The recall follows a multi-state salmonella outbreak linked to kratom, a plant-based opioid substitute, in February. There have been 87 cases and 27 hospitalizations in 35 states, including Nevada, according to the Centers for Disease Control and Prevention.
According to the news release, the FDA was unable to obtain company records or information from Triangle Pharmanaturals employees while investigating the outbreak.
The FDA issued a recall request March 30. It gave Triangle Pharmanaturals 24 hours to comply. On March 31, the FDA told the company to discontinue product distribution.
Symptoms of salmonella infection usually develop within 12 to 72 hours and include diarrhea, fever and stomach cramps, according to the CDC. While most people recover within four to seven days without treatment, the infection can cause death in rare cases if not treated with antibiotics.
People under the age of 5 or over 65, and those with weakened immune systems, are most at risk for developing serious illness, according to the CDC.
Though kratom is not banned in Nevada, it is listed as a drug of concern by the Drug Enforcement Administration. It can cause psychosis, seizure and death, according to the CDC.
Contact Jessie Bekker at jbekker@reviewjournal.com or 702-380-4563. Follow @jessiebekks on Twitter.