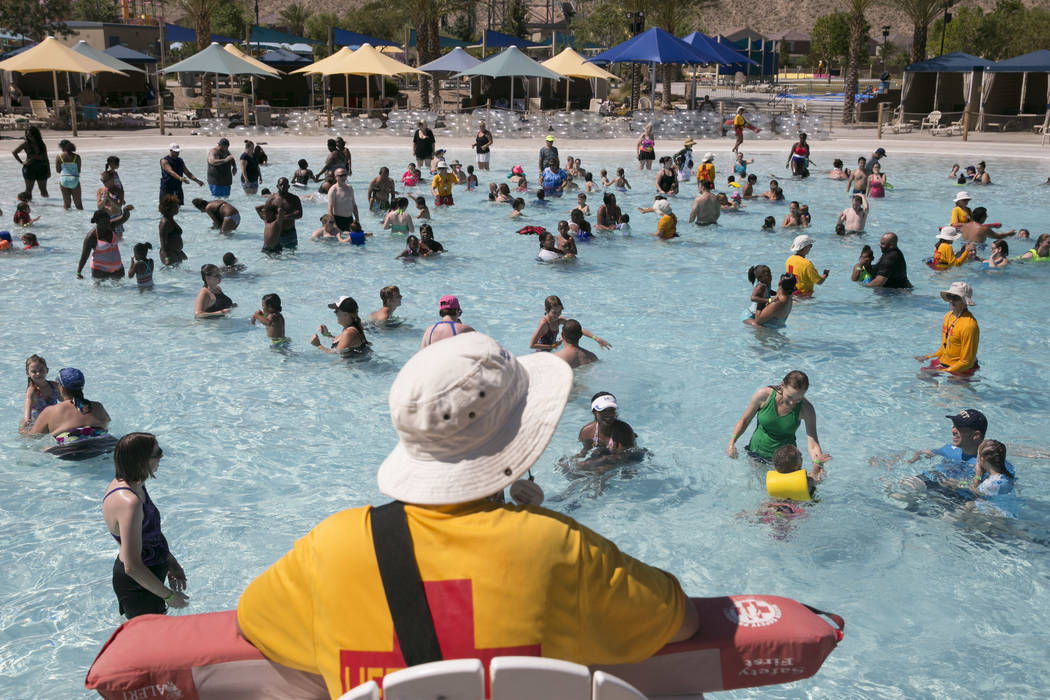 Superhero 5K to raise funds for cancer group
Break out last year's superhero Halloween costume for the Candlelighters Childhood Cancer Foundation of Nevada Superhero 5K with KLUC Morning Zoo radio show host Chet Buchanan, scheduled for Saturday at Exploration Park at Mountain's Edge, 9700 S. Buffalo Drive. The event, which will run from 6:30 to 11 a.m., benefits children with cancer and their families by helping fund medical, emotional and financial programs. Same-day registration begins at 6:30 a.m., with the 5K beginning at 8 and the 1-mile walk at 8:15. Register at candlelightersnv.org.
Dash for Donors 5K planned for Saturday
The third annual Dash for Donors 5K race, which raises awareness and money for organ and tissue donation, begins at 8 a.m. Saturday at Wet 'n' Wild, 7055 S. Fort Apache Road. Cost is $40 for adults to run and $30 for children. dashfordonors.org
Annual Women's Expo includes health screenings
Showcasing more than 200 health and beauty exhibits, the fourth annual Las Vegas Southwestern Women's Expo will be held Sept. 16-17 in Exhibit Hall A at Cashman Center, 850 N. Las Vegas Blvd. Hours are 10 a.m. to 4 p.m. Saturday and 11 a.m. to 4 p.m. Sunday. Attendees can take advantage of several free services, including health screenings, beauty makeovers and chair massages. womensexpovegas.com
Free balance, memory screening slated
The Cleveland Clinic Lou Ruvo Center for Brain Health, 888 W. Bonneville Ave., will host free balance testing and memory screenings from 1-4 p.m. Sept. 19. Screenings will be done by licensed physical and occupational therapists. Reservations are required. keepmemoryalive.org/screen17
Alzheimer's walk registration open
Individuals and teams can sign up for the Walk to End Alzheimer's Las Vegas, which will be held on Oct. 28. The event, which raises awareness and money for Alzheimer's disease research, also will provide educational materials and will honor those affected by Alzheimer's with a Promise Garden ceremony.
The event will begin at 7 a.m. at Town Square Las Vegas, 6605 S. Las Vegas Blvd. Register at lasvegasalzheimerswalk.org.
Heart foundation to benefit race in October
The third annual Show Your Heart Run to benefit the Children's Heart Foundation will be held Oct. 7 at Kellogg Zaher Park, 7901 W. Washington Ave. The event begins at 8 a.m. and will include a 5K race and a 1.7-mile walk. Registration for runners is $35 through Aug. 31 and $45 from Sept. 1 through event day.
Registration for walkers is $10. Participants can register at chfn.org.
Send event information to health @reviewjournal.com.