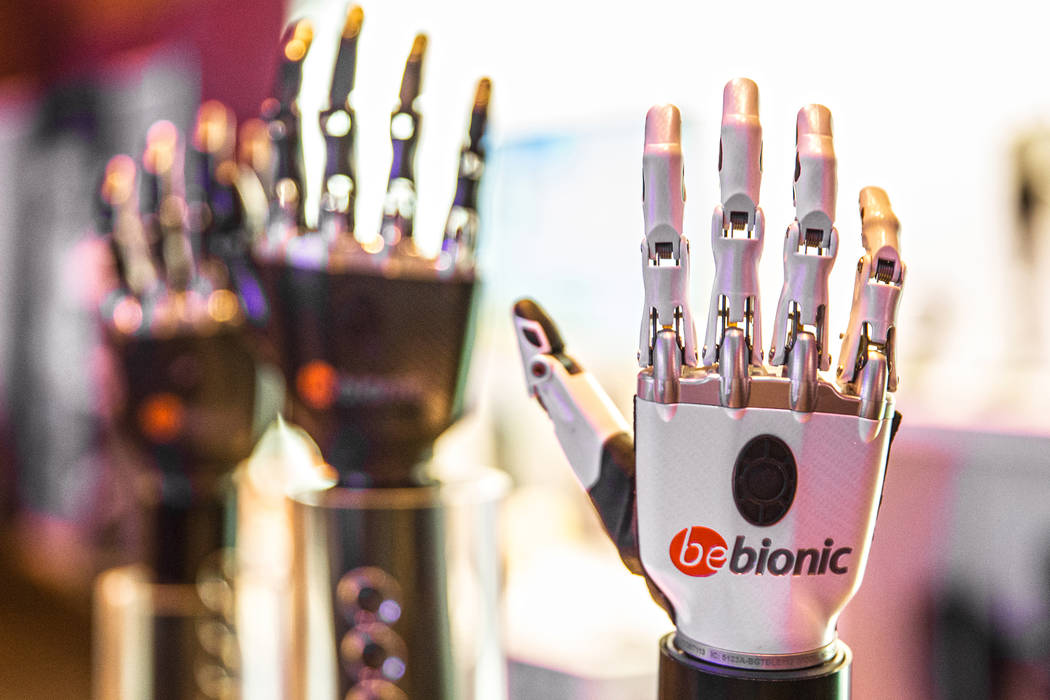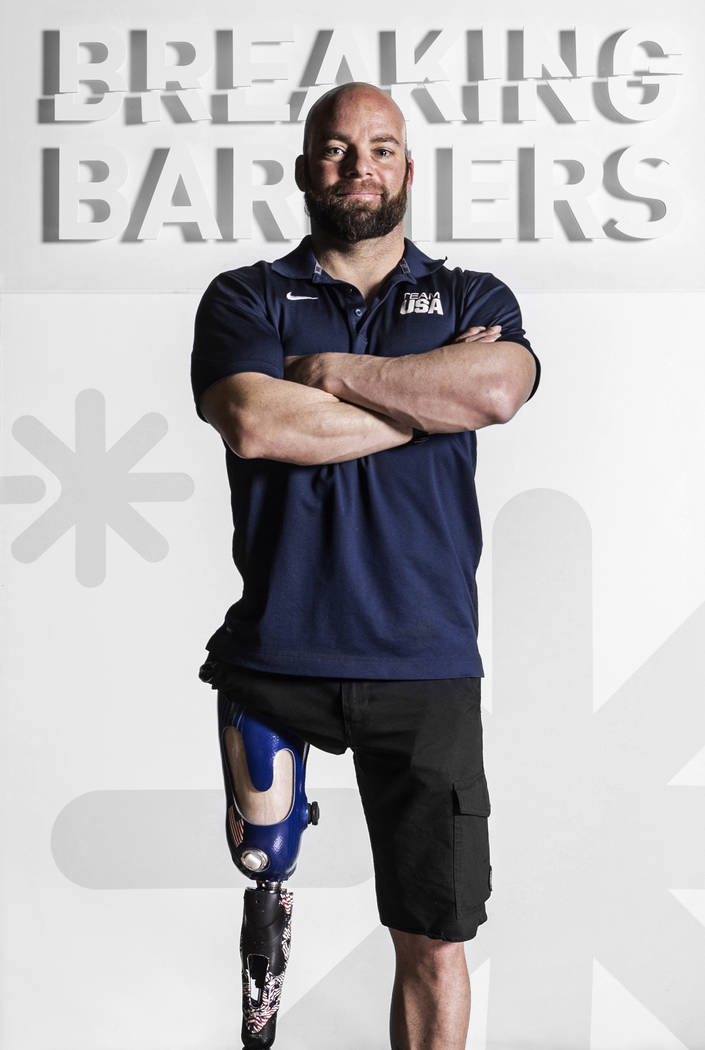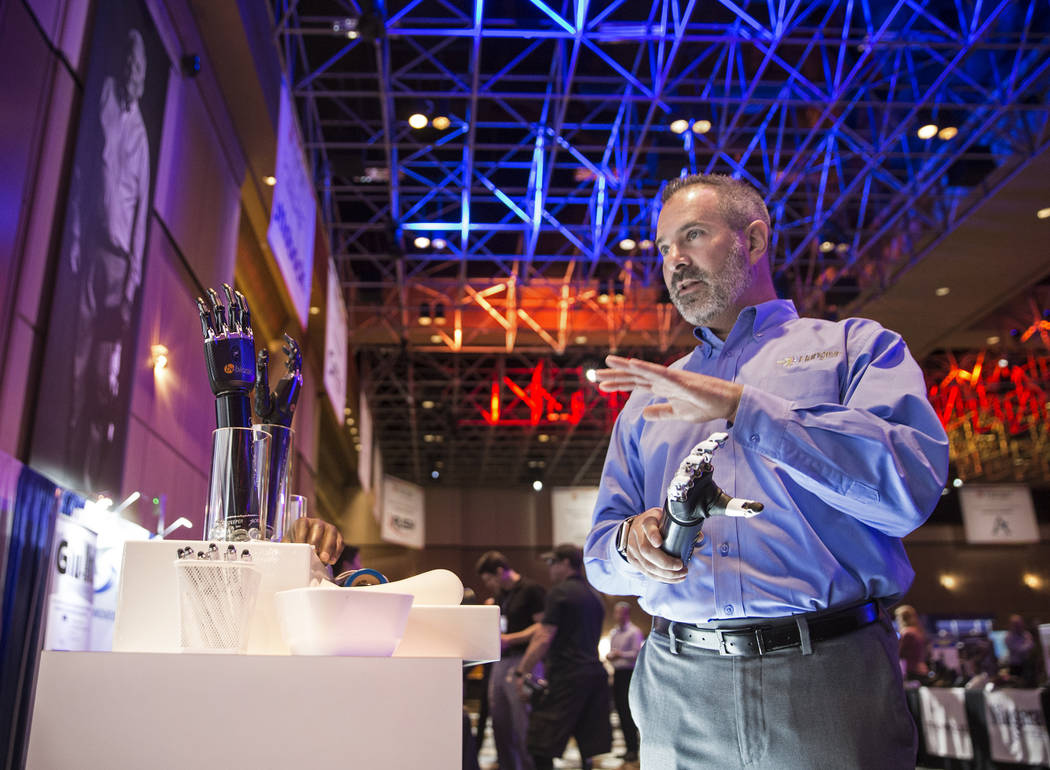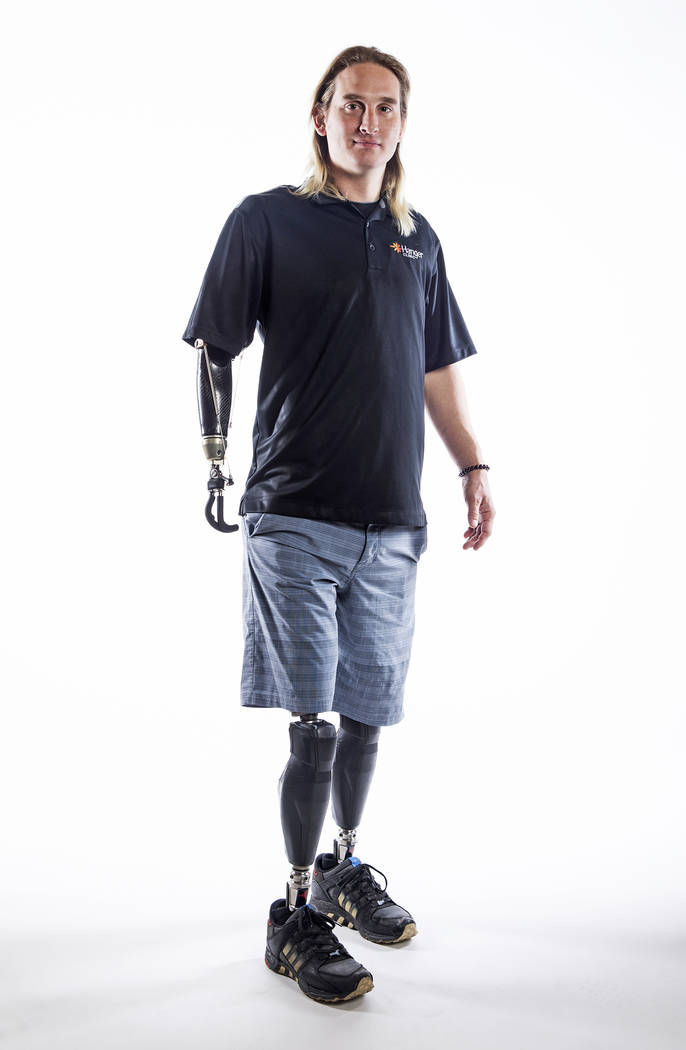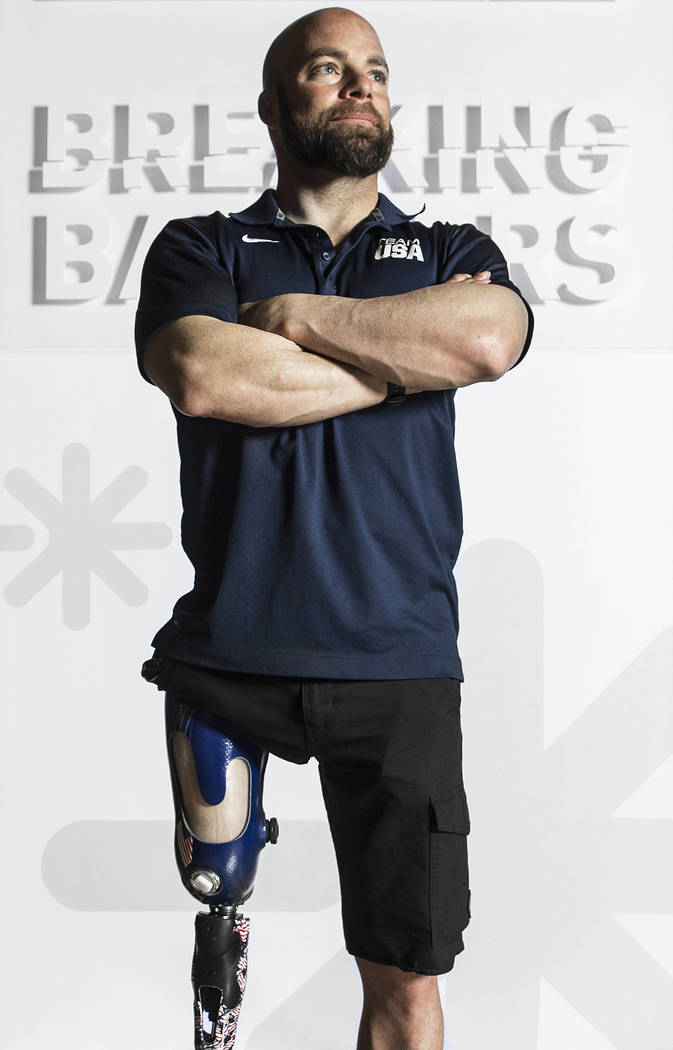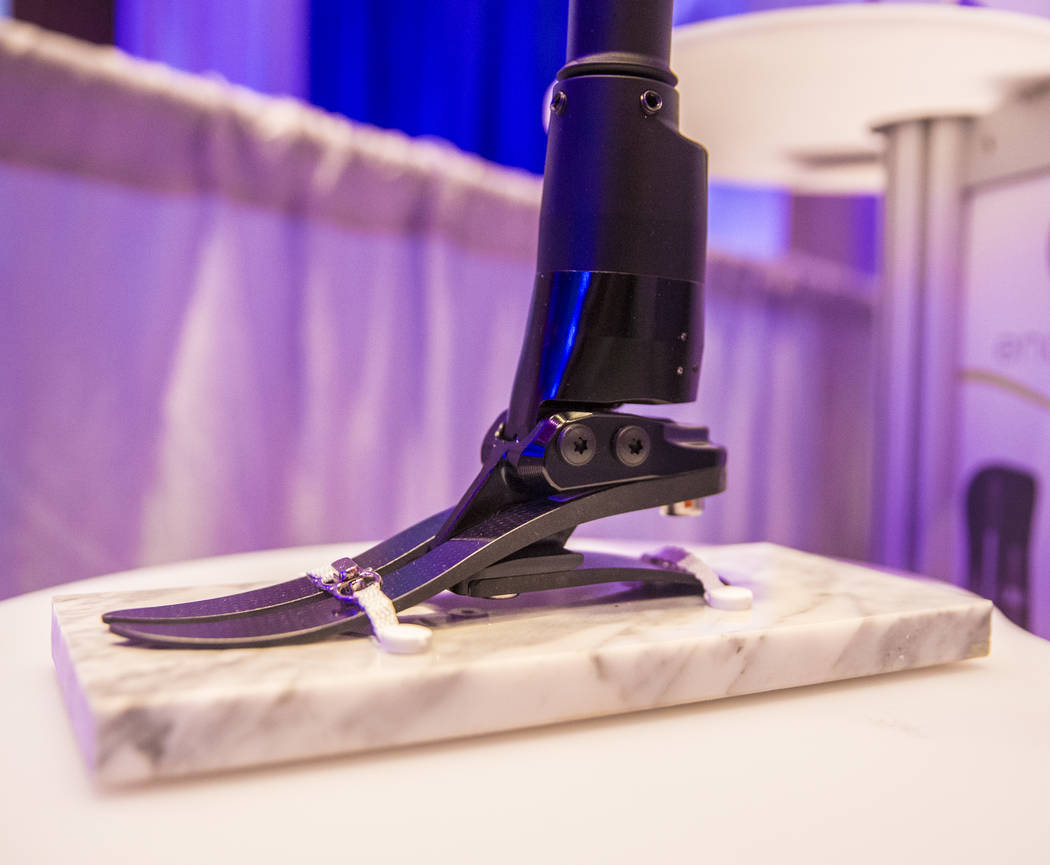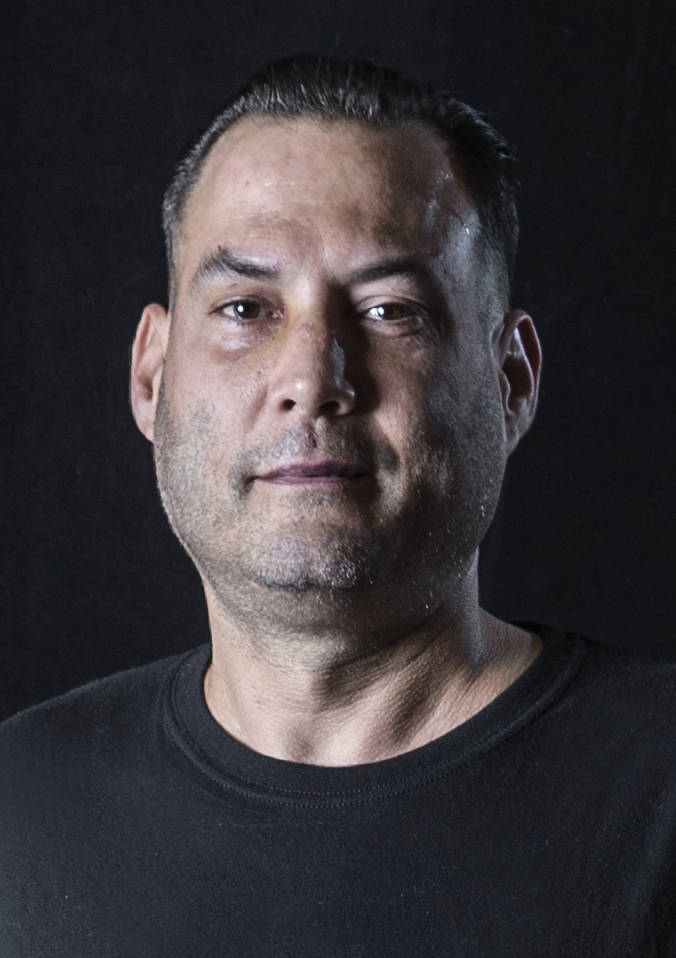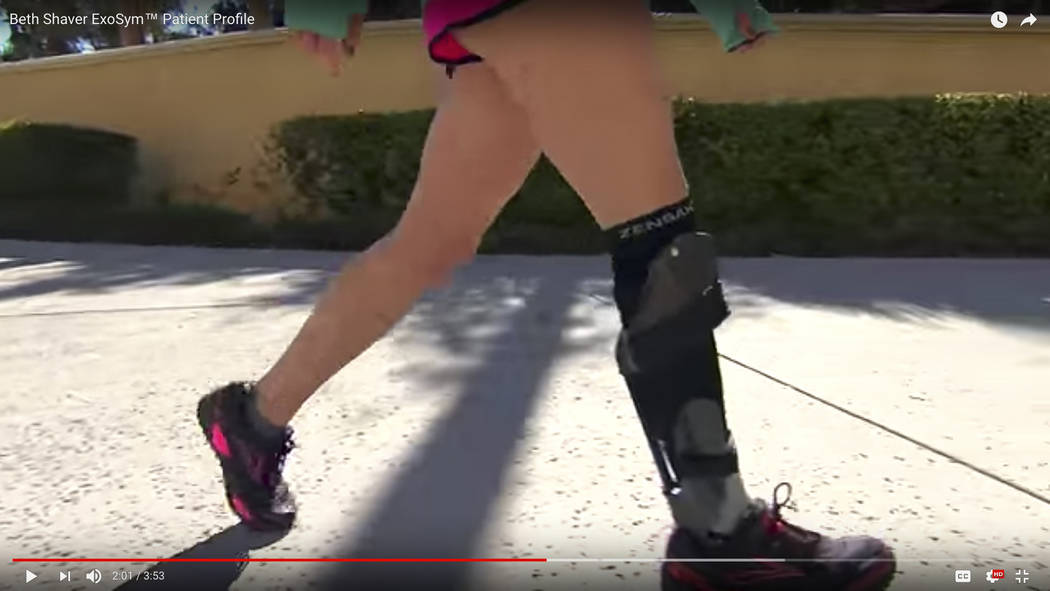 Limbs are gone. Spirits remain attached. Medical science is the bridge between them. "There's a lot of falling down," says double amputee Matthew Brewer, settling onto a bench after a series of slow but steady strides on his prosthetic, microprocessor-guided legs. "It's getting up one more time than you fall that matters."
Gumption and grace — integral to living in a new reality — were the hallmarks of amputees who milled amid industry professionals at the recent Hanger Education Fair at the Rio. Hundreds of prosthetic/orthotic exhibitors and professionals crowded the event, sponsored by industry heavyweight Hanger Inc., which operates 600-plus patient care offices nationwide, including two in Las Vegas and one in Henderson.
Approximately 1.7 million Americans are amputees, as estimated by the Amputation Coalition of America. Several at the Vegas conference who are fitted with cutting-edge prosthetics and limb-assisting orthotic devices vividly illustrated their struggles — and triumphs.
Limitations erased. Mobility restored. Those are the goals as technology marches forward in the fields of prosthetics and orthotics. Following are several advances displayed at the Hanger Education Fair:
Enhanced Bebionic Hand
Flexibility is emphasized in this "multi-grip hand" powered by electronic sensors placed in the surface of the skin inside the prosthesis. The sensors relay signals from a patient's remaining muscles to a microprocessor in the hand. Made with carbon fiber, it features eight "power grip" patterns so patients can hold a bag or suitcase, handle a cellphone, type on a keyboard and push a grocery cart. Attachments include "The Greifer," which, with 26 pounds of pinch force, can perform heavy-duty functions such as lifting and sawing.
The Rheo Knee
Microprocessor-powered knees based on "rheo-magnetic" technology (magnetic field) are designed to increase activity and stability. Sensors detect where the knee is and tiny magnets allow the knees to bend or swing with more mobility. If someone is off-balance, it will sense it and lock into standing mode to prevent involuntary movement and potential falls.
The Comfort Flex Adapt Socket System
Technology in this prosthesis allows for adjustments to the socket system (the shell encasing the residual limb) so if a patient experiences anatomical fluctuations and changes in muscle volume — if they're feeling bloated, or there's muscle growth from exercise — the sockets can tighten and loosen as needed for long periods of comfort.
The Exosym (abbreviation for "exoskeletal symmetry")
Designed to spare patients from amputation, this device attaches to the leg to stimulate motion even when the limb has lost function. Custom-made, it can slip into a shoe and a specialized foot plate removes pressure by making contact with the ground first, sending energy and weight to a series of struts that deflect impact and pain. In effect, it turns the leg into a prosthesis that can walk for the patient, but is still their own limb.
The Elan Foot
Controlled by a microprocessor, this technological step forward allows ankle motion, which had not been possible in previous devices. Sensors manipulate a hydraulic unit built into the foot. As the patient walks, it identifies where a foot is — whether going uphill or downhill or on uneven ground — and adjusts accordingly. Mobility can be individualized via computer to patients' capabilities with different terrain, and it conserves their energy by conducting much of the motion for them.