How to choose among the maze of kids' cereals
February 15, 2016 - 10:38 am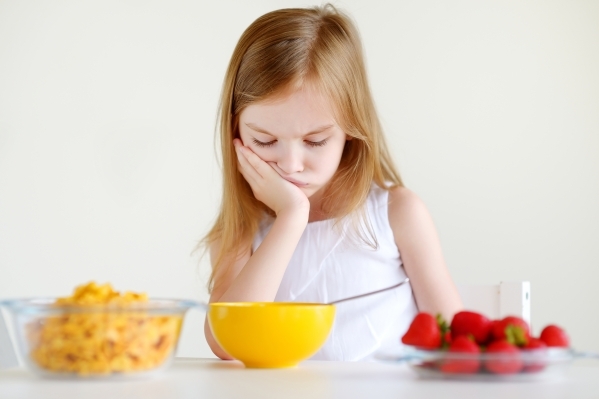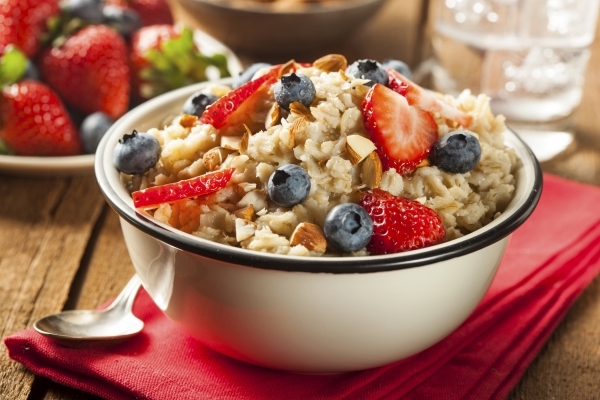 When you're choosing a cereal for your kids, dietitians say, you should always be mindful of one word: sugar.
Jessica Knurick, a registered dietitian and assistant professor at the University of Nevada, Las Vegas, said a lot of cereals marketed to kids contain way too much sugar.
"We wouldn't think of giving our kids a piece of cake or a Twinkie for breakfast," she said, but some cereals can contain similar amounts of sugar.
Knurick said it's especially important to consider not just the overall content — which may include sugar that occurs in food naturally — but the amount of added sugar.
"Added sugar's a little bit different than sugar in general, because it's basically sugar without any nutrition," she said.
Seth Kapoi, a registered dietitian at University Medical Center, pointed out that the most recent federal dietary guidelines, released by the U.S. Department of Health and Human Services and U.S. Department of Agriculture in early January, advised limiting added sugars to less than 10 percent of daily calories. The guidelines are revised every five years.
"This is the first time those recommendations have actually put a limit on sugar," Kapoi said, "which for dietitians is really, really cool, because we've been pushing for that for a long time." He added that the World Health Organization advises that added sugars be limited to 5 percent of total calories.
"We're actually pushing for lower," he said of dietitians. "In terms of anything I eat I'm always watching sugar, and breakfast cereals can definitely be high in sugar."
Knurick said she thinks the most important thing for parents to do is not consider just the nutritional information.
"I always recommend reading the ingredients list, even before looking at nutrition labels," she said. "If the No. 1 ingredient is sugar, you're going to want to avoid that," since the ingredients are listed in decreasing order of volume. She added that the list may not say simply "sugar"; it can take on numerous guises, including dextrose, maltose, sucrose or even honey.
"All of those mean added sugar," Knurick said. "They add the sugar because, first of all, they're marketing toward kids, and sweetness improves taste. It also helps with preservation."
Kapoi said if you do look at the nutrition panel you'll see, under the carbohydrates category, a listing for sugar. That number, he said, covers both natural and added sugars.
"Most cereals are just grains, so if they have sugar, it's added sugar," he said.
How do you figure out your child's daily caloric needs? Kapoi suggests consulting with your child's doctor or checking with a resource such as the USDA's myplate.gov.
While added sugar is the most important thing to consider, they said, it's not the only thing. Salt also is used as a preservative, Knurick noted; check to be sure sodium levels aren't excessive. The recent federal guidelines recommend that sodium intake not be more than 2,300 milligrams a day for those 14 or older, and less for younger people.
And then there's a more recently discovered dietary quagmire.
"Another thing you want to look at when you're looking at the ingredients list is something that says 'partially hydrogenated,' like partially hydrogenated vegetable oils," Knurick said. "What that is, is trans fats."
This is another example, she said, of when it's important to look at the ingredients list and not just the nutritional information. Government regulations require trans fats to be listed only when they are 0.5 grams per serving or more, she said. Listed serving sizes for cereal usually are ¾ cup, but a lot of kids eat more. If the amount of trans fat in the cereal is, say, 0.49 grams per serving, and a child is eating 1½ cups of cereal, the trans fats will be doubled along with everything else.
"You're getting almost a gram of trans fats," she said.
Kapoi said another thing he looks for is fiber, because the typical American diet doesn't contain enough and a grain product such as breakfast cereal is a good place to get it.
And Knurick made a few more points about labels: Just because a cereal has changed its name to sound more healthful, or just because the label says it now contains less sugar, it still may be beyond recommended limits; don't assume a company has really made a nutritional improvement.
"Some companies have, but certainly not the majority of companies," she said. "I think they're doing a better job with their marketing, and make it seem like that."
In the marketing of a cereal, she said, there are three types of claims likely to be made. Two — nutritional content and whether a product is likely to reduce or help avoid a disease — must go through FDA approval. That's not the case, she said, with a "structure function" claim.
"Fortify your cereal with 2 grams of calcium, and you can put 'builds strong bones' on your label," Knurick said. "They do that to market to parents as well."
She recommends looking for a cereal that contains whole grains, because that indicates beneficial nutritional content such as B vitamins, iron, magnesium and selenium.
Kapoi said something such as oatmeal can vary greatly even within the same brand — between different flavors, for example.
"It will naturally be high in fiber, but packaged microwavable ones can be high in sugar," he said. He said he buys microwavable oatmeal, but gets the plain or "original" variety and adds his own toppings, such as fruit.
"That's another thing the typical American diet lacks — enough whole fruits," he said. "I try to go a little bit plain with my cereals. It gives me the freedom to flavor it however I want to."
And as in practically all things, Knurick said it's best to not go too far one way or the other.
"I would always look for a good balance," she said. "It's OK to have a little bit of sugar in your cereal, because your kids probably aren't going to eat it if there isn't. But you don't want to start them off with half of their sugar for the day in their bowl of cereal."
Contact Heidi Knapp Rinella at hrinella@reviewjournal.com. Find more of her stories at www.reviewjournal.com and follow @HKRinella on Twitter.