Mountain View Hospital hosts 'Dancing with Parkinson's'
October 24, 2017 - 10:18 am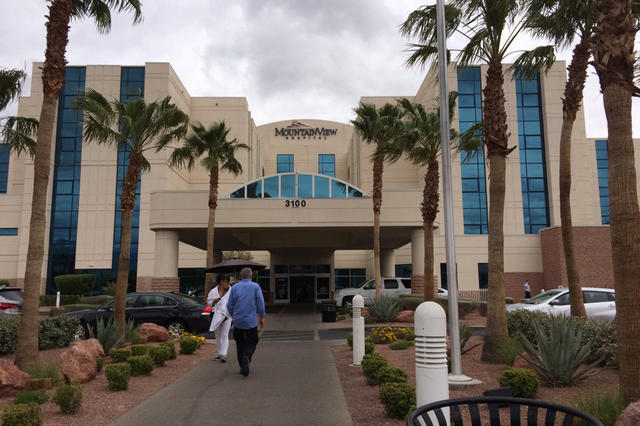 Senior Expo slated for Wednesday at Suncoast
The Young at Heart Senior Expo will be from 10 a.m. to 4 p.m. Wednesday at the Suncoast, 9090 Alta Drive. Vendors will represent traditional and nontraditional methods of living a healthier and more balanced life.
Monday's Doc Talk focuses on Medicare plans
HealthCare Partners Nevada will host a free Doc Talk from noon to 1 p.m. Monday at Paradise Recreation Center, 4775 S. McLeod Drive. Medicare open enrollment is ongoing, and this talk will address chronic health issues and special Medicare plans for people with diabetes or heart or lung conditions. A licensed agent will be available to review plan options. hcpv.com/events
Registration open for 'Dancing with Parkinson's'
Mountain View Hospital, 3150 North Tenaya Way, Suite 114, will host "Dancing with Parkinson's" from 10:45-11:45 a.m. Wednesday. Instructor Pamela Lappen will focus on improving stamina, flexibility, postural stability, coordination and confidence. Cost is $5, and guests are asked to wear comfortable clothing. Register by Monday at mountainview-hospital.com/calendar
Henderson Hospital marks first anniversary
Henderson Hospital, 1050 W. Galleria Drive, will celebrate its first anniversary in the community with a free health fair, blood drive and trunk-or-treat event Oct. 31. The American Red Cross blood drive will be from 8 a.m. to 3 p.m. The health fair and trunk-or-treat will be from 4-6 p.m.
Submit event information to health@reviewjournal.com.
Adopt a duck, donate to breast cancer research
The Forum Shops at Caesars is offering a "Ducks for a Cure" drive to support the Susan G. Komen Foundation. During October, National Breast Cancer Awareness Month, guests can "adopt" pink rubber ducks for $5 each and set them afloat in the center's reflecting pool at the base of the spiral escalator. Ducks are available at both guest services booths. Ducks can be personalized with messages to loved ones.
Making Strides walk a breast cancer benefit
The American Cancer Society's Making Strides Against Breast Cancer Walk will begin with registration at 7:30 a.m. Sunday at Red Rock Resort, 11011 W. Charleston Blvd. The program begins at 8, and the 3-mile and 5-mile walks will step off at 8:30. There is no registration fee or minimum amount to raise.
Lunch &Learn series meets Wednesdays
The Cleveland Clinic Lou Ruvo Center for Brain Health, 888 W. Bonneville Ave., hosts the Lunch &Learn Educational Series from noon to 1 p.m. each Wednesday in October. Participants are encouraged to bring lunch; drinks and dessert will be provided. This week's program is "Differences Between Palliative and Hospice Care," and will address differences in care for late-stage illness and when it's appropriate to offer each.
Submit event information to health@reviewjournal.com.