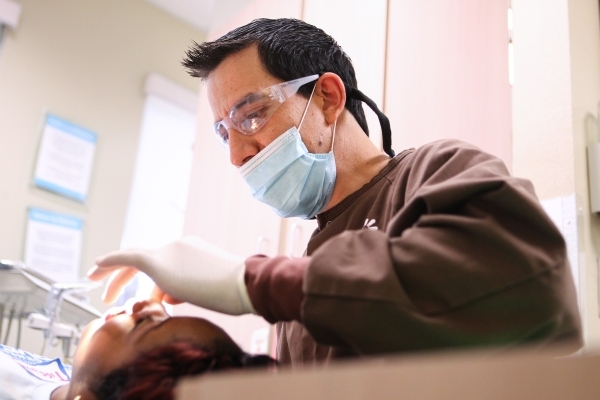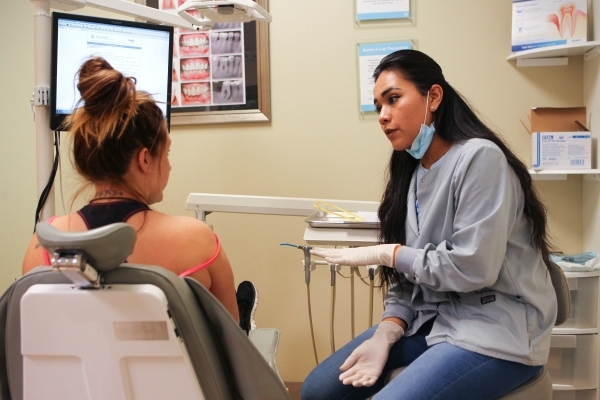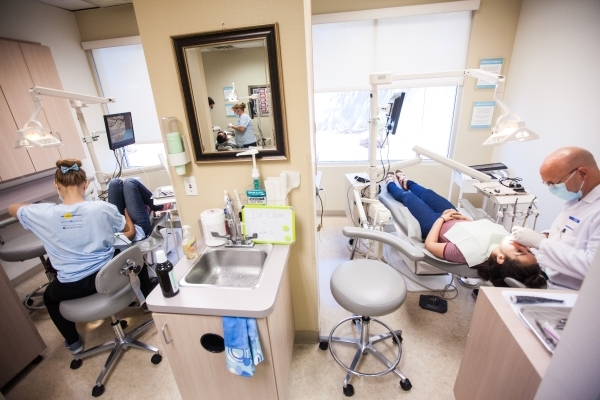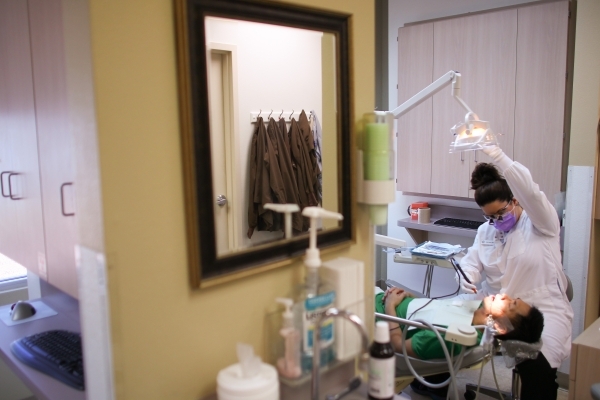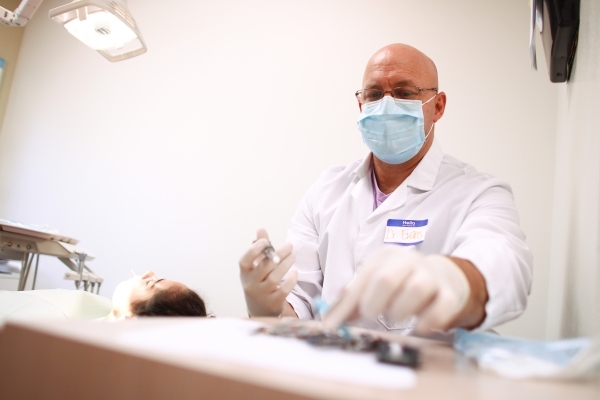 Going to the dentist for a cleaning is not most people's idea of an ideal way to spend a Saturday morning, but for a select group of Las Vegas Valley residents, they could not be happier.
As part of the annual Smile Generation Serve Day on Aug. 22, community members in need were provided pro bono dental treatment at Alexander Dental Group and Orthodontics, 3896 N. Martin Luther King Blvd.
"This is an opportunity for doctors to provide free dentistry to people in need," said Nicole Brown, regional manager with Pacific Dental Services. "A lot of the work will go beyond today. If patients need to come back for additional treatment, we can offer it at a later day, free of charge."
On Aug. 22, Smile Generation-trusted dental offices, including Alexander Dental Group, teamed up with local organizations and community partners such as youth centers, nonprofits and churches to identify individuals in need of basic dental care.
Smile Generation is a referral service that connects patients with dentists in more than 400 dental offices in 14 states.
"Just until last Wednesday, I was homeless and living on the street," said Richard Bradley, 41, a member of Teen Challenge, a faith-based rehabilitation program for people struggling with addiction. "I was doing powder. I lost my wife. My life was just going downhill. Getting my teeth cleaned right now means everything to me. My gums have been bleeding, and it's been 12 years since I've had them cleaned. I know I'm going to feel like a million bucks."
Each year, the program focuses on different charities.
In the past, it has worked with Nevada Partnership for Homeless Youth, Communities In Schools of Nevada, the Shade Tree, Dress for Success and Candlelighters Childhood Cancer Foundation of Nevada.
This year, dentists from around the valley and dental workers served 44 people, including people from Teen Challenge of Nevada, 720 S. Ninth St., women from a local career college and low-income patients of the dental office.
"I got into dentistry because I wanted to help people," said Dr. Shannon Lee, owner of Alexander Dental Group. "This is an opportunity for us to take care of folks who don't have access to dental care. The real joy is being able to see someone smile again."
Last year, approximately $40,000 worth of services were donated to roughly 50 people, according to Rosa Nevarez, operations manager at Alexander.
This year, it broke that record by donating $53,000 worth of services.
"This is a real blessing," said Michael McCool, 22, an intern at Teen Challenge. "I actually prayed for this. I haven't had my teeth cleaned in five years at least. I started doing methamphetamines at 17, and I know it's really hard on my teeth."
The business provided same-day services, including cleanings, dental extractions and fillings.
"What we do is very rewarding," said volunteer Dr. Darwin Evans. "It's a fun day when you help a teenager or adult, and they're hugging you or crying at the end of it. It's something that I look forward to every year."
For more information on Smile Generation, visit smilegeneration.com.
— To reach North View reporter Sandy Lopez, email slopez@viewnews.com or call 702-383-4686. Find her on Twitter: @JournalismSandy.