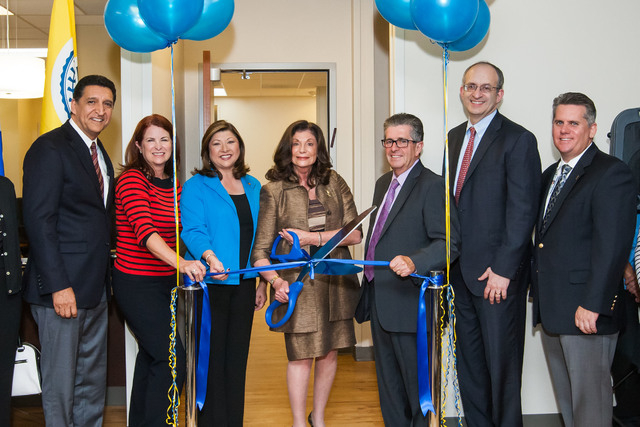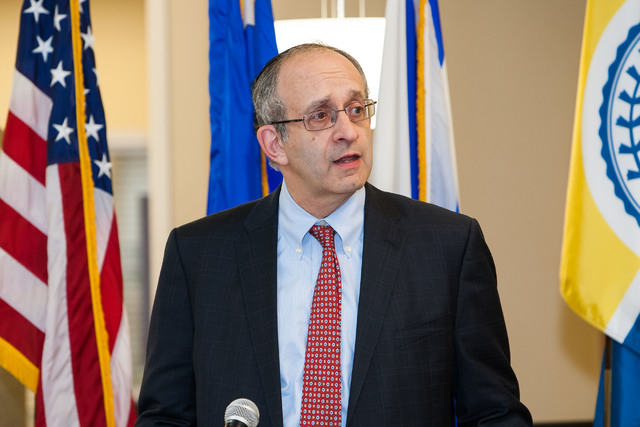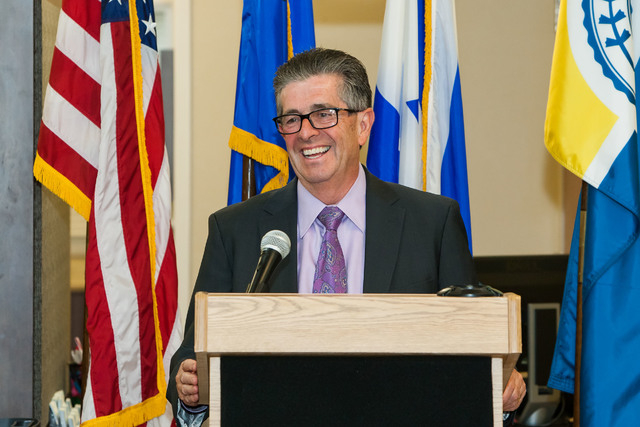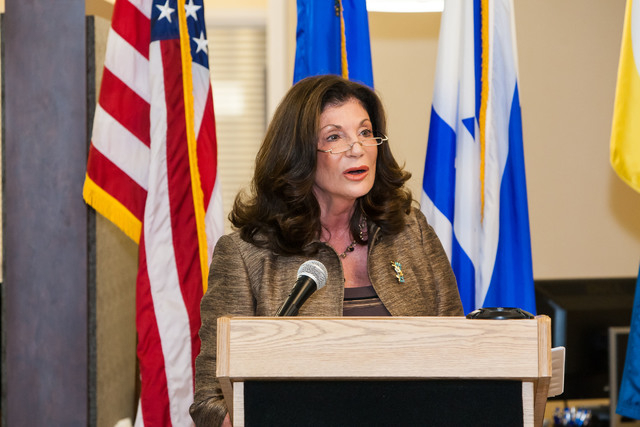 Health care options are expanding in the Las Vegas Valley thanks to a local school.
Touro University Nevada, 874 American Pacific Drive, expanded its health clinic and added a new active aging center this year.
At 16,000 square feet, the clinic more than doubled in size, according to Dr. Mitchell Forman, dean of Touro University Nevada Medical School.
"The original clinic was set up to be a clinical research center where we could do studies, but the need was so great for patient care that we decided to turn it into a practice," Forman said. "We only had about nine exam rooms, which is far too few. Now, we've almost tripled that."
Thanks to the expansion of space and staff, the clinic can treat up to 3,000 patients monthly.
"Not only do we see patients from Southern Nevada, but many of us see patients from out of the city, including Utah and New Mexico," Forman said. "They may not have the services available where they live, so they find it more convenient to come here."
While the clinic provides services to the community, it also serves as an educational resource for the school's students as they learn by shadowing staff members, according to Schyler Richards, associate vice president for advancement.
"A lot of the patients really like that it's a teaching facility because they know our faculty is staying up to date on the latest treatments and methods," Richards said. "There's an element of greater quality when you're teaching."
In addition, the school also added an active aging center to provide additional health care and social and educational programming for seniors, according to CEO Shelley Berkley.
"So often older adults need to see more than a doctor when they come to the clinic," Berkley said. "With this center, they're able to book their appointments with their primary doctor and then meet with their physical therapist or occupational therapist right after."
Along with two exam rooms, the aging center is equipped with a functioning kitchen, handicap-accessible bathrooms, a driving simulator and a classroom.
"A lot of adults have to make accommodations in the home on how they're going to care for themselves as they get older," Richards said. "(Therapists) are able to use this equipment to teach adults adaptive techniques to be able to live better independently as they recover from an injury or illness."
The school also plans to offer fall prevention, senior law, cyber safety programs and more through organizations throughout the valley.
"People are retiring healthy, and they want to stay active," Richards said. "We want to be that resource for them to do so."
About 1,500 students are enrolled in the school's seven programs. Out of about 3,200 applications submitted this year, only 135 students were accepted.
"How are we different from other organizations? We cost the state of Nevada zero," Forman said. "This is a private not-for-profit. The things we do and how we expand is not at the cost of other citizens, and we'll continue to keep it that way."
The health clinic is open from 8 a.m. to 5 p.m. Monday through Thursday and 8 a.m. to 3 p.m. Friday. For more information, visit tourohealthcenter.com.
Contact Henderson View reporter Caitlyn Belcher at cbelcher@viewnews.com or 702-383-0403.