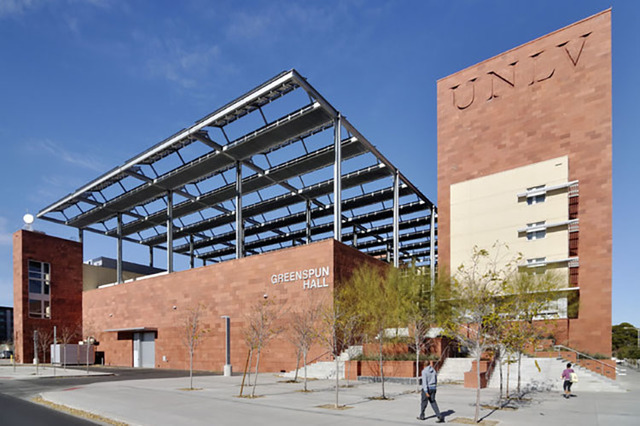 A growing movement of moms may be raving about the health wonders of eating placenta, but does it really offer all of the benefits proponents claim?
A UNLV-led small-sample study released last week addresses that question in part, suggesting that new moms who eat their placenta hoping for increases to their iron levels may be disappointed.
Published online in the Journal of Midwifery &Women's Health on Nov. 3, the study tracked the iron levels of 23 women before and after giving birth, with 10 of the women receiving placenta pills and 13 receiving placebo pills containing beef.
The study found no statistically significant difference in maternal iron levels between the two groups.
"This may be an especially important finding for women who are iron deficient postpartum and whose only source of supplemental dietary iron is encapsulated placenta, as this may provide an inadequate source of supplemental iron in cases of deficiency," the study said.
Placenta, an organ that develops in the uterus of pregnant women, plays a critical role in fetal development by allowing oxygen, nutrients and hormones to reach the fetus.
Previous research by the same team, which is led by medical anthropologists at UNLV, has shown that women who eat their placentas report a boost in energy, though the claim that the boost is because of the placenta and not a placebo effect or some outside cause hasn't been scientifically proven.
Jodi Selander, a mother of three girls who prepared the placenta for the study, has been practicing placentophagy since the birth of her second daughter in 2005.
Director of local company Placenta Benefits Ltd., which offers placenta encapsulation services, Selander said she struggled during her first pregnancy in 2002 to overcome postpartum depression and was prescribed antidepressants to deal with stress and a sense of being overwhelmed.
"I was like, 'What's wrong with me? Why do all these other women have babies and they're so happy? That must mean I'm a terrible mom and I'm not meant to do this,'" she said.
During a visit with an acupuncturist, she learned about placentophagy and its role in Chinese medicine, in which it's sometimes prescribed to treat ailments including a lack of energy.
When her daughter was born, Selander decided to give it a try.
"I was really blown away with how much better I felt with the placenta capsules," she said.
Since then, she's helped push local hospitals to craft placenta release policies and has even established an international placenta preparation course available online.
Selander said that though the new study indicates the energy boost new moms report may not be attributable to iron in the placenta, she's heard thousands of women praise the benefits of the practice and believes the energy boost must be because of another element of the placenta.
"We can't discount women's experiences," she said.
While speaking on the "State of Nevada" broadcast on KNPR-FM 88.9, undergraduate research program manager Sharon Young said previous analysis by the research group has found low concentrations of hormones and nutrients that can affect women's mood in the placenta pills, even after the placenta was cooked.
"They were still present in concentrations that, when they interact with each other or depending on the dose, could potentially affect the woman who's taking them," she said.
Contact Pashtana Usufzy at pusufzy@reviewjournal.com or 702-380-4563. Follow @pashtana_u on Twitter.