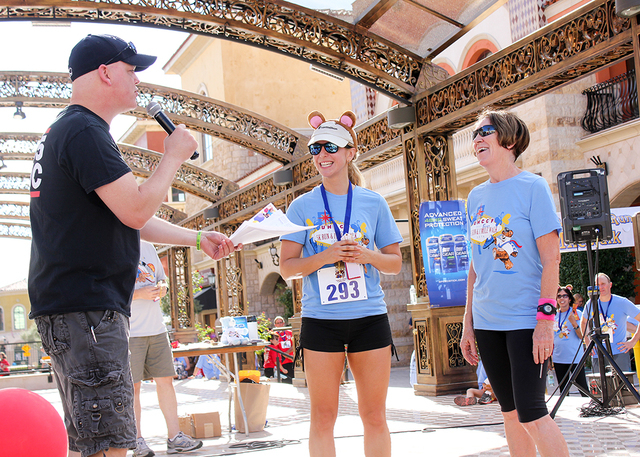 TIPS OFFERED TO HELP SENIORS PREVENT FALLS IN THE HOME
National Falls Prevention Awareness Month is observed to create awareness and share with seniors how to avoid the risk of falling. Falls are the leading cause of both fatal and nonfatal injuries for people 65 or older, and every 15 seconds, an older adult goes to the emergency room due to a fall-related injury, according to the National Council on Aging.
To prevent falls, seniors are advised to exercise regularly and incorporate balance, strength training and flexibility components. Check with local community or senior centers, which often offer programs such as A Matter of Balance, Stepping On and tai chi.
Review medicines with a health care provider, as some medicines can cause sleepiness or dizziness. Have vision checked at least once a year, as poor vision can increase the risk of falls.
Fall proof the home, where six out of 10 falls occur. Important steps to take include improving lighting, installing handrails and moving items to make them more accessible.
Have hearing tested annually and use hearing aids when recommended. Limit exposure to loud noises.
For more information, visit hihealthinnovations.com.
NONPROFIT PLANS GROUNDBREAKING FOR DOWNTOWN CLINIC
Volunteers in Medicine of Southern Nevada, a local nonprofit providing free health care services to the uninsured in Southern Nevada, plans to host a groundbreaking ceremony at 9 a.m. Oct. 3 for its second clinic location in downtown Las Vegas at 1240 N. Martin Luther King Blvd. The volunteer-run clinic will allow the nonprofit to quadruple its patient base and expand its services to include dental, vision and mental health care.
Las Vegas Mayor Carolyn Goodman, Clark County Commissioner Chris Giunchigliani, Clark County Commissioner Lawrence Weekly and Las Vegas City Councilman Ricki Y. Barlow are scheduled to attend.
For more information, visit vmsn.org.
RESET SUMMERLIN OFFERED ONCE A MONTH
The Sunday Reset Project presents Reset Summerlin hosted by The Fit Labs, 8645 W. Flamingo Road. Generally on the first Saturday of every month (the next one is set for Oct. 4), fitness experts will show how to reset through movement. A lecture and food also are planned. The cost is $15 per person.
For more information, visit theresetprojectlv.com.
ALZHEIMER'S MEMORY BOXES HELP SPARK HOPE
Home Instead Senior Care network invites families and friends affected by Alzheimer's disease to create a Memory Box with their loved one. It is a collection of treasured items that represent past experiences and tell their personal story.
For more information, visit helpforalzheimersfamilies.com or call 702-796-6393.
FERTILITY CENTER TO GIVE AWAY FREE IVF CYCLE
Red Rock Fertility plans to host Fertilivine, an event to benefit families facing the challenges of infertility, at 6 p.m. Oct. 4 at View Wine Bar & Kitchen in the Market LV at Tivoli Village, 420 S. Rampart Blvd. The event will include wine tasting, hors d'oeuvres and a silent auction.
All proceeds will benefit the CADE Foundation, a nonprofit that supports families facing the struggles of infertility by providing educational and financial support with domestic adoptions or fertility treatments.
Red Rock Fertility Center, 6410 Medical Center St., plans to give away a free in vitro fertilization cycle during the event. Rules and restrictions apply.
Tickets start at $53.74 at cadevegas.eventbrite.com.
LECTURE TO ADDRESS HAVING GOOD AND BAD POSTURE
The West Charleston Library, 6301 W. Charleston Blvd., plans a free lecture on posture awareness from 2 to 4 p.m. Oct. 4.
Attendees can learn how postural deviations can cause pain and how to utilize correct posture.
For more information, call 702-507-3964 or visit lvccld.org.
FREE BALANCE SCREENINGS PLANNED FOR SENIORS
Physical therapists and other health care personnel plan to offer free balance screenings for senior citizens through Nevada Goes Falls Free. Free balance training classes will be offered to anyone whose balance is below recommended levels. People with severe balance problems will be referred to a physician.
Screenings open to the public are planned from 10 a.m. to noon Oct. 6 at Humana-Green Valley, 1000 N. Green Valley Parkway (call 702-269-5200 to register).
For more information about Nevada Goes Falls Free, visit tinyurl.com/lxgo553.
FYZICAL TO HOST SEMINAR OCT. 18 AT JW MARRIOTT
Fyzical Therapy and Balance Centers, a nationwide network of medical and scientific-based physical therapy and fitness centers, plans to host a national seminar for physical therapists from 8:30 a.m. to 3 p.m. Oct. 18 at the JW Marriott, 221 N. Rampart Blvd. The seminar is designed to help private practice owners address business challenges and also will discuss Fyzical's vision to improve its industry.
Admission is free. To sign up, visit theptfuture.com.
WEEKLY CLASSES TO TEACH PARENTS AND CHILDREN ABOUT HEALTHY EATING
University Medical Center plans a free parenting education workshop series for children ages 3-5 and their parents at the Family Resource Center, 1120 Shadow Lane.
The goal of the seven-week Little Books/Little Cooks program is to teach healthy eating and nutrition. Sessions are set for 1:30 to 3 p.m. Mondays through Oct. 27.
For more information, visit umcsn.com or call 702-383-2000.
MARCH OF DIMES PLANS WOMEN'S HEALTH SYMPOSIUM NOV. 8
The March of Dimes: 2014 Women's Health Symposium is planned for 8 a.m. Nov. 8 at The Innevation Center, 6795 Edmond St. It aims to educate healthcare providers and community leaders on identifying women who are at risk for preterm birth, manage women at risk for preterm birth and decrease the adverse outcomes associated with preterm birth.
For more information, visit tinyurl.com/n8hvdyd.
LOU RUVO CENTER OFFERS SUPPORT GROUPS, SERVICES
Free multiple sclerosis counseling services are offered at the Cleveland Clinic Lou Ruvo Center for Brain Health, 888 W. Bonneville Ave. Individual, couple and family therapy are available to address a range of issues related to mood, adjustment to diagnosis, relationships and care giving. Also, a multiple sclerosis support group is scheduled to meet from noon to 1 p.m. the first Thursday of every month for adult family members of individuals with MS. For more information, call 702-483-6006 or email fairchj@ccf.org.
A Huntington's disease support group is scheduled to meet from noon to 1 p.m. the fourth Tuesday of every month. The group is for gene positive individuals (asymptomatic and early stage) and adult family members. For more information, call 702-483-6035 or email municd@ccf.org.
A memory loss caregiver support group is scheduled to meet from 1:15 to 2:45 p.m. Wednesdays. The group is for adult family members who provide care and/or support for loved ones with memory loss and is facilitated by Dr. Donna Munic-Miller. For more information, call 702-483-6035 or email municd@ccf.org.
A Parkinson's disease support group is scheduled from 11:30 a.m. to 12:30 p.m. the second Tuesday of every month. The group is for early-stage individuals and adult family members who provide care and/or support for loved ones with Parkinson's disease. Separate groups meet at the same time. Phone screening for new early-stage participants is required. For more information, call 702-483-6054 or email cliffoj@ccf.org.
For more information on programs and services, visit keepmemoryalive.org/socialservices.
FIBROMYALGIA FRIENDS SUPPORT GROUP ANNOUNCES TEEN PROGRAM
The Fibromyalgia Friends Support Group of Southern Nevada, a nonprofit based in Henderson, has announced the initiation of a teen program to educate and provide support for middle, high school and college-age teenagers with fibromyalgia.
The program will take place monthly via Google Hangouts from 7 to 8 p.m. the second Thursday of each month. Ten people will be able to join each meeting each month. For instructions about how to participate, visit fmfriends.org. and click on "Teen Meetings."
WALK WITH A DOC PLANNED FOR THIRD THURSDAYS AT LORENZI PARK
University Medical Center plans to host free Walk With A Doc events at 7 a.m. the third Thursday of each month at Lorenzi Park, 3333 W. Washington Ave. Participants are asked to meet at the tennis courts.
The program emphasizes 150 minutes of exercise as a way to become healthier and for people to be better informed about their health. Each walk will open with a three- to five-minute health talk followed by a 30- to 45-minute walk. During the walk, a physician who is the featured speaker will answer general health questions.
For more information, umcsn.com.
GRIEF SUPPORT GROUP HOSTS WEEKLY MEETINGS
GriefShare, a national program for those dealing with loss, meets at 7 p.m. Thursdays at Canyon Ridge Christian Church, 6200 W. Lone Mountain Road. Weekly meetings include showings and discussion. For more information, call the group at 702-481-5833.
SENIOR GRIEF SUPPORT GROUP MEETS BIMONTHLY
A grief support group for seniors is set to meet the second and fourth Fridays of the month at 9 a.m. at the Centennial Hills Active Adult Center, 6601 N. Buffalo Drive.
For more information, call 702-229-1702.