Want kids to drink more water? Offer coolers, not fountains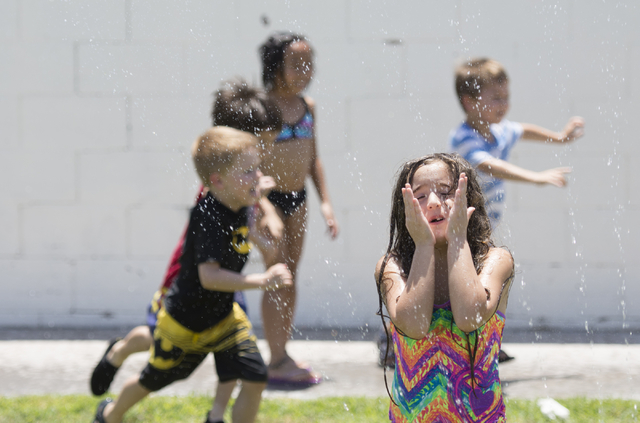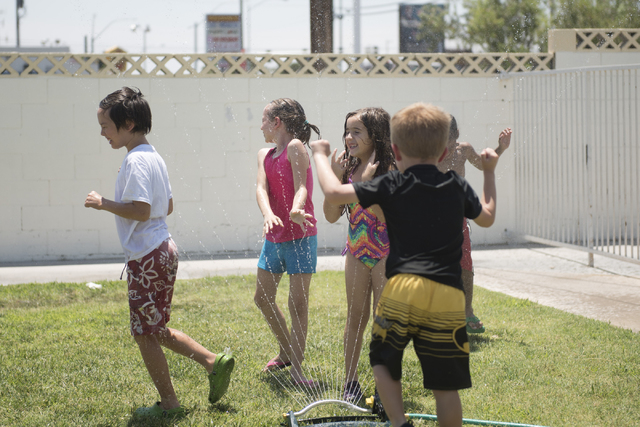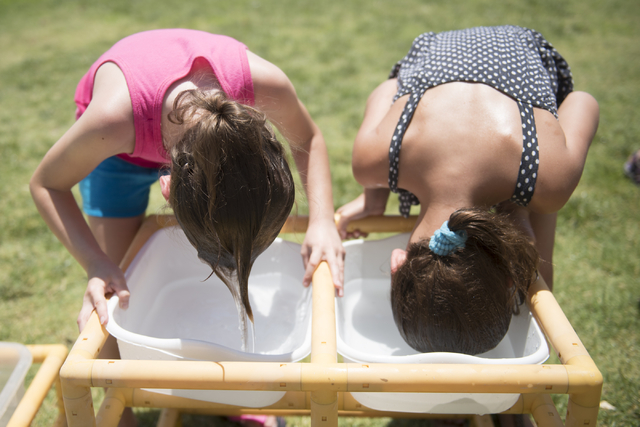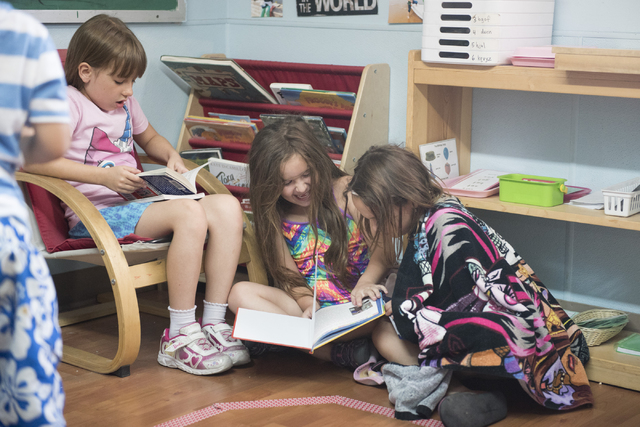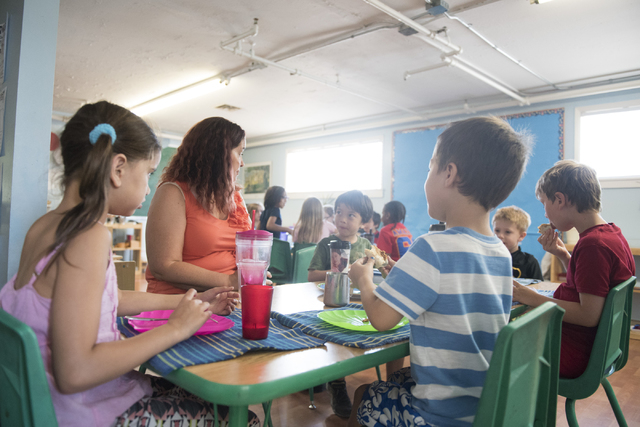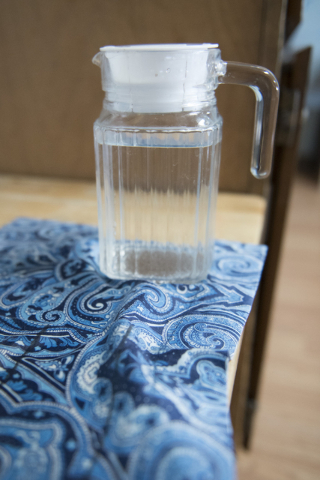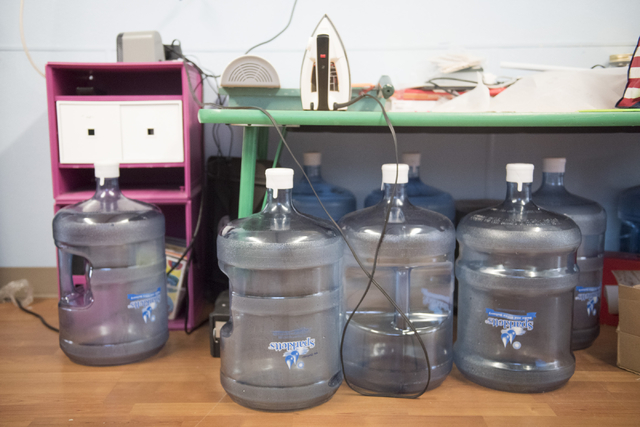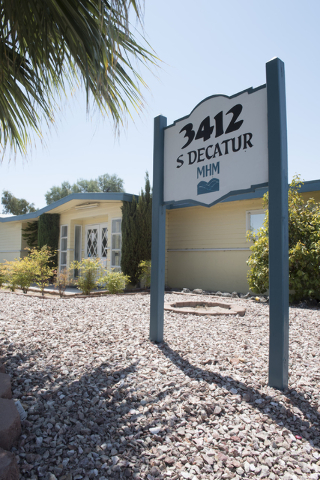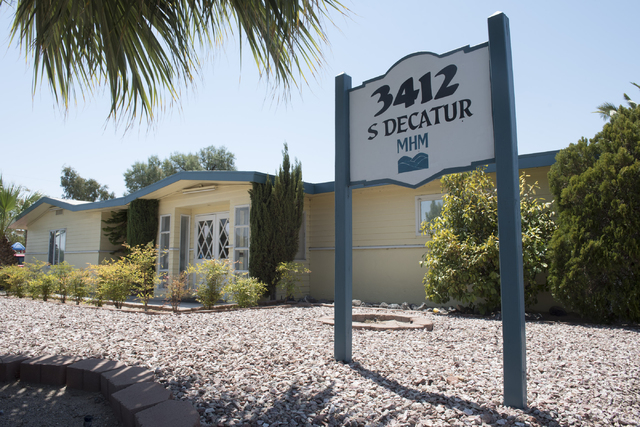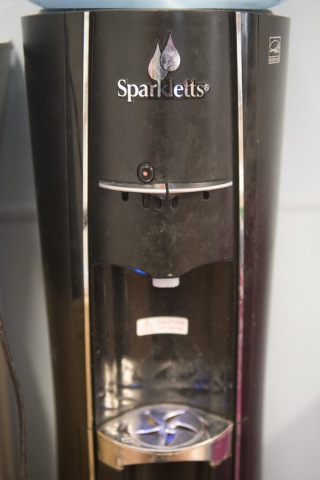 It may only be a dry heat, but Southern Nevada's dog days of summer pose special threats to preschool-age kids.
That means daycare center and preschool operators must keep up a a nonstop effort to make sure their charges are hydrated. They are trained to notice signs of dehydration and offer water at every turn.
At Mountain Heights Montessori School in the central Las Vegas Valley, the staff has another simple but proven tool: a water cooler.
Like almost all day care centers and preschools in Nevada, Mountain Heights has fountains that comply with a state regulation that says drinking water "must be freely available to all children at all times."
The cooler, however, is the water source of choice, especially during the summer when the fountain needs to run for a while to push out the hot water that never runs nearly as cool as the cooler.
School owner Lana Strong says staff fills water bottles for infants and toddlers, and preschool pupils must be prompted to keep their containers full. By the time students advance into the elementary school program, they have developed good water-drinking habits, Strong says.
"I don't have to give my kids a whole lot of reminders," said Heather Brazell, an elementary school teacher at the school.
Mountain Heights' experience confirms what New York school officials learned after they quietly introduced electronic drinking water dispensers near lunch lines, according to researchers from New York University and the city's Health Department.
Kids drank water nearly three times more because the dispensers made the water easier to get, the researchers reported in December in the American Journal of Public Health. Water is essential for all metabolic processes and can be even more important for kids by replacing high-calorie sugary drinks, which increase the risks for obesity and cavities, the researchers wrote.
Children who drink sugar-sweetened beverages also tend to eat fewer nutrient-rich foods. Obesity has more than doubled in children and quadrupled for teens in the past 30 years, according to the Centers for Disease Control and Prevention.
Day care centers and preschools use a variety of strategies to keep kids hydrated, including fresh veggies and fruit, especially watermelon, and Popcicles, yogurt and gelatin. When going indoors or outdoors, before rest periods and other activities, teachers and staff remind children to hit the water fountains.
"Anytime we're going from one area to another, we encourage them to get a drink," said Christina Yepez, director of Le Petite Academy in Henderson.
Many facilities also put out pitchers of ice water, said Latisha Brown, program manager for the state child care licensing unit. Encouraging kids to drink is a top priority with temperatures routinely climbing into the triple digits.
"Water in general can be boring to children," Brown said.
Infants and children are especially vulnerable to dehydration because of their relatively small body weights, the high water content in their bodies, and high turnover of water and electrolytes.
Many guidelines call for boys to drink 3.5 quarts and girls 2.4 quarts of water per day, but Dr. Justin Maxwell, a family practitioner with HealthCare Partners Nevada, said those recommendations are just a starting point in Southern Nevada.
"I would bump that up because of the climate here," Maxwell said. "We're far, far drier and less humid."
Day care center staff are trained in pediatric signs and symptoms of illness, CPR and first aid, and watch the children to make sure they're not overheated.
"They look for flushed skin, no sweating, change in activity level, change in behavior, dry lips and anything else that would be out of the norm for that child," said Julie Mathews, director of the Creative Kids Learning Center near the intersection of Craig Road and Decatur Boulevard.
Clark County School District officials have discussed placing water coolers in their facilities, but such plans are considered to be too expensive, said Virginia Beck, director of the district's Food Service Department. The benefits of water consumption are part of the health curriculum, and no vending machines on any campus dispense sugar-sweetened beverages.
Many companies such as Silver Springs, Culligan and Sparkletts install and service water coolers in Southern Nevada. The rental fee for such systems can be less than $5 per month and the bottles of water are less than $10 per month. Other companies sell and service purifiers that convert tap water through reverse osmosis.
State regulations also call for outdoor play at day care centers and preschools with the caveat "weather permitting." Some facilities, Mountain Heights Montessori, interpret that to mean they don't go outside when the temperature is over 105 degrees, a point Southern Nevada has reached 21 times so far this season.
"We also take shorter outdoor play periods starting at 100 degrees," said Mathews at Creative Kids.
Contact Steven Moore at smoore@reviewjournal.com or 702-380-4563.