History lives on in Vegas' mid-century modern homes — PHOTOS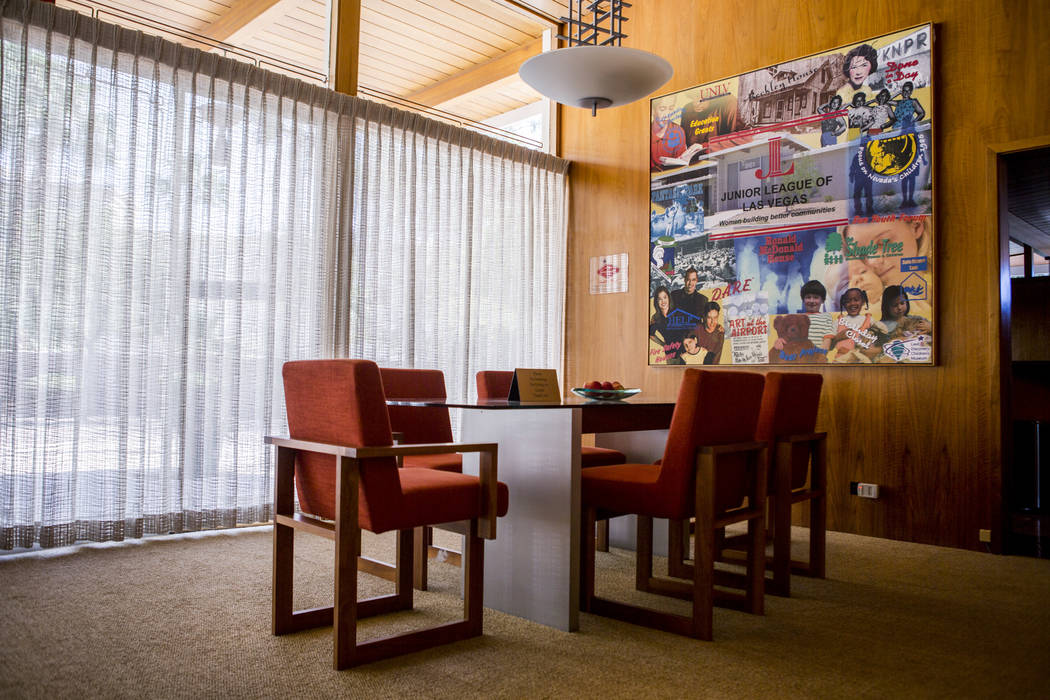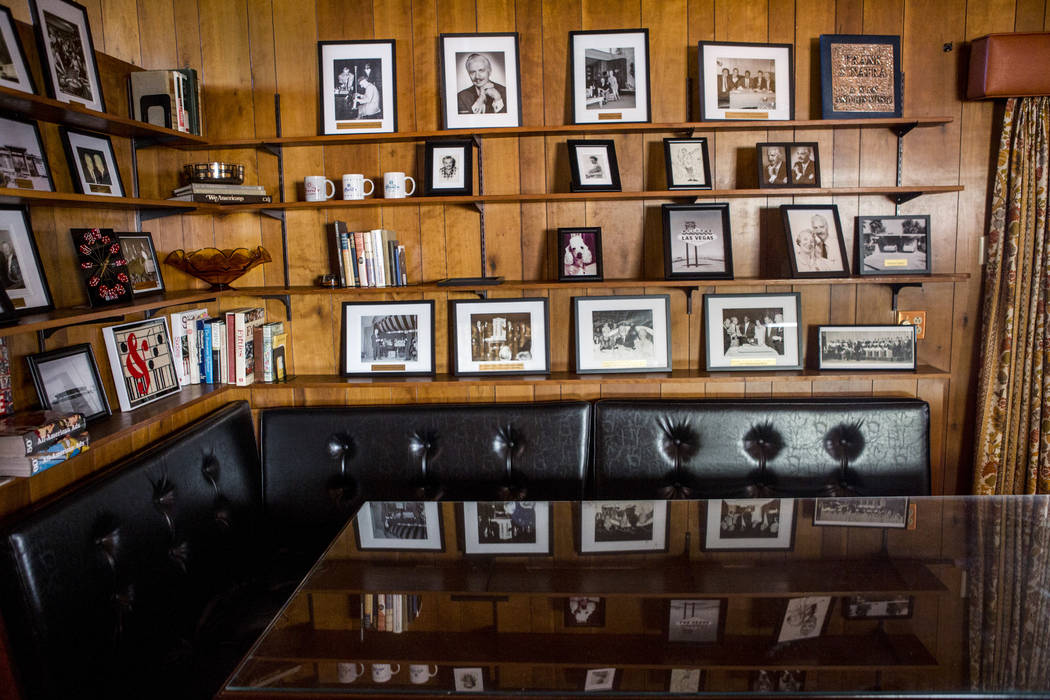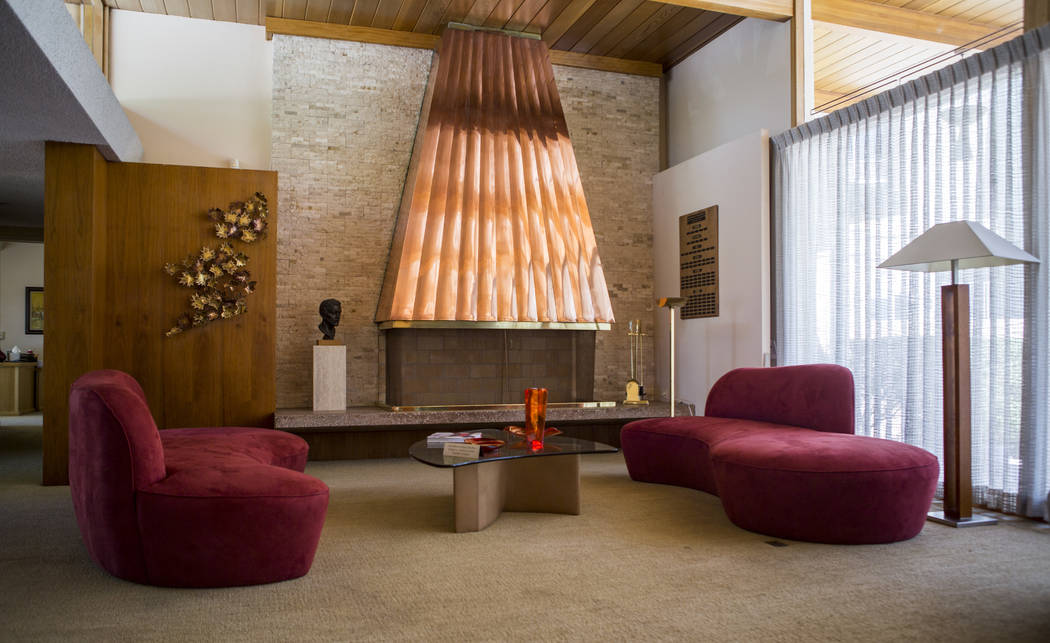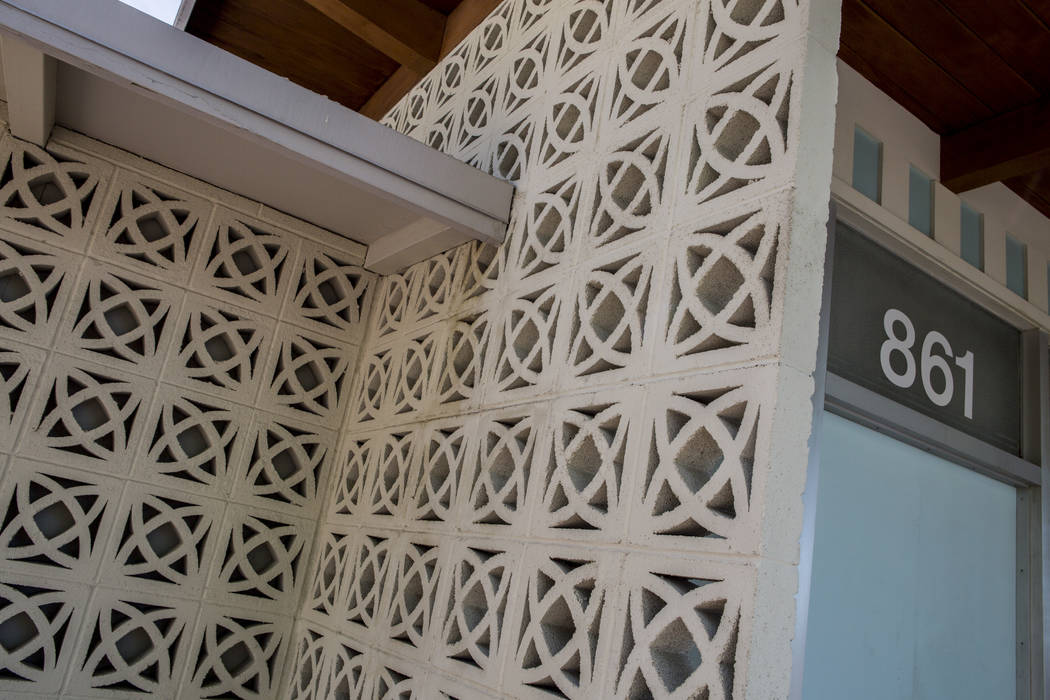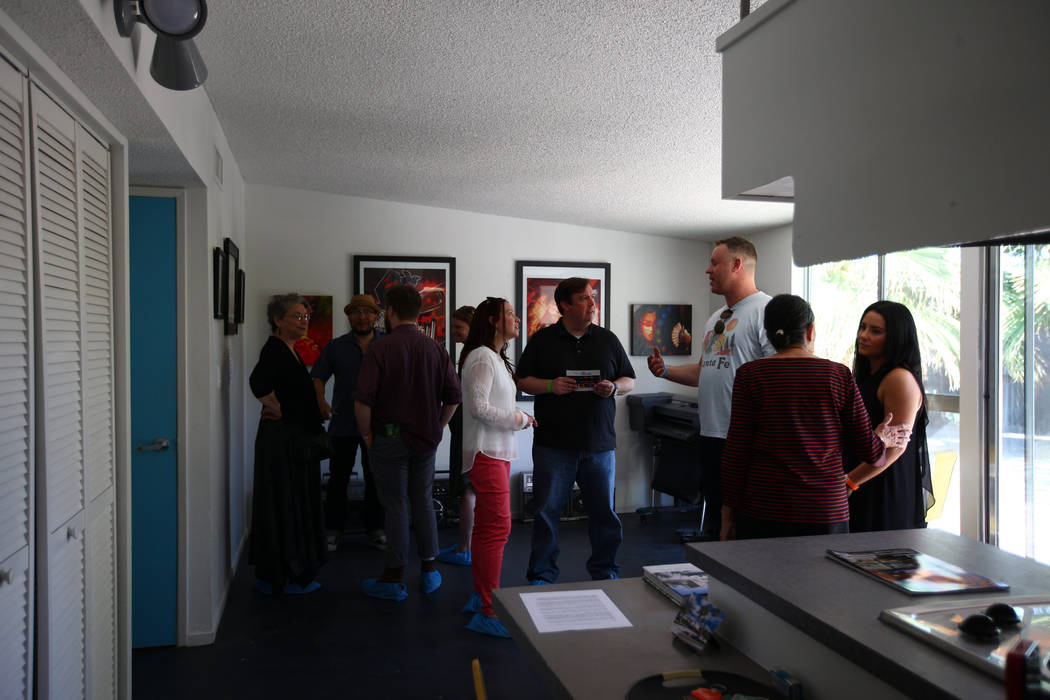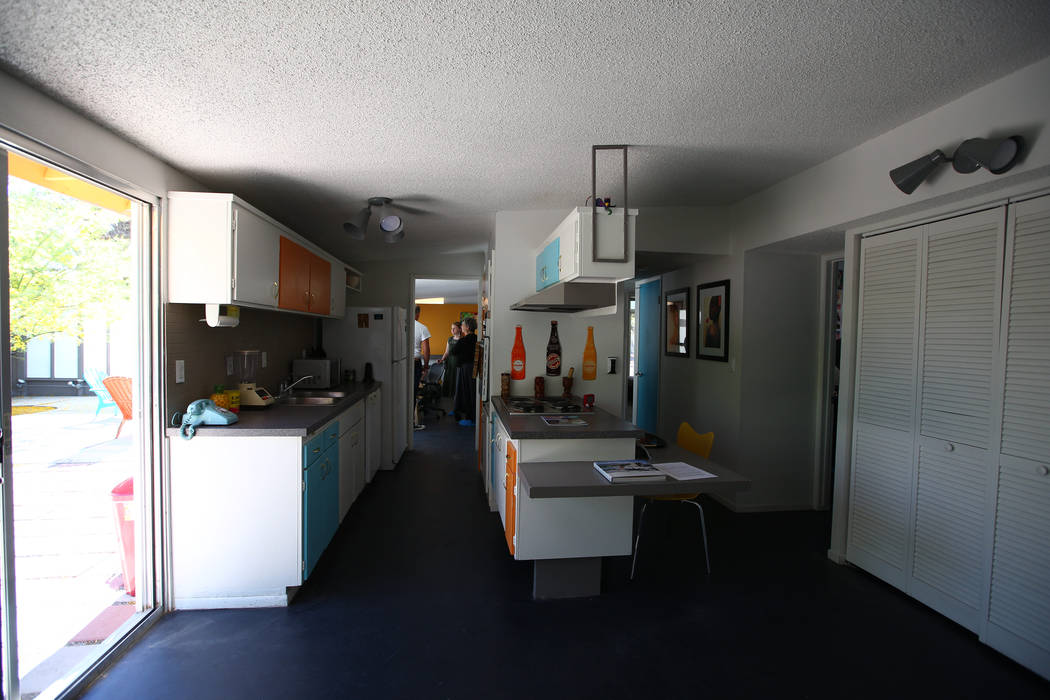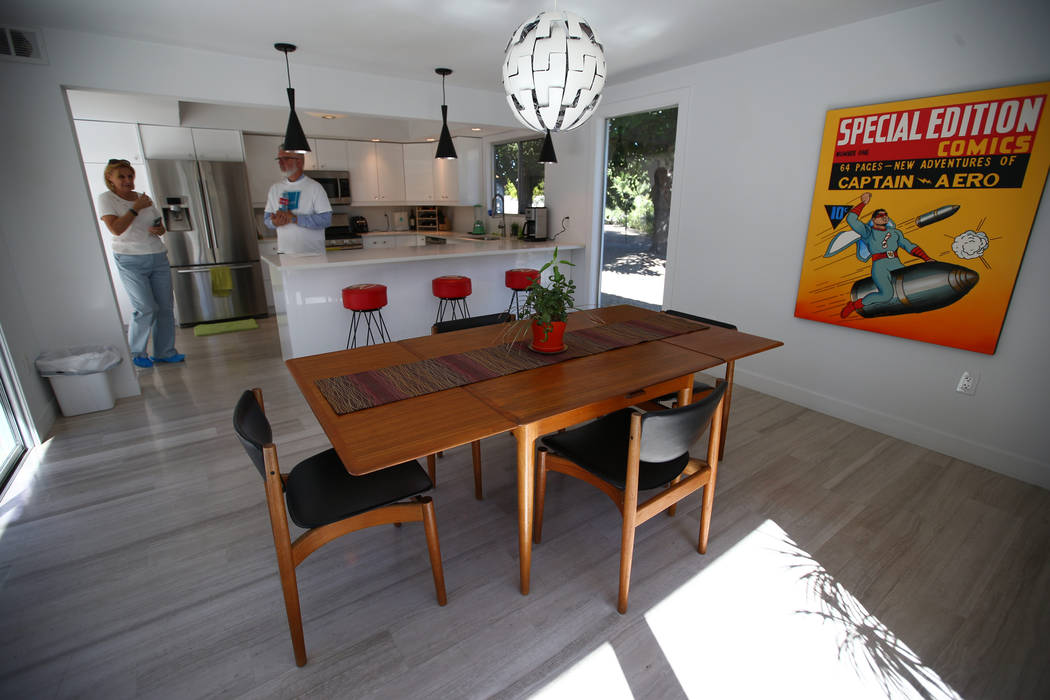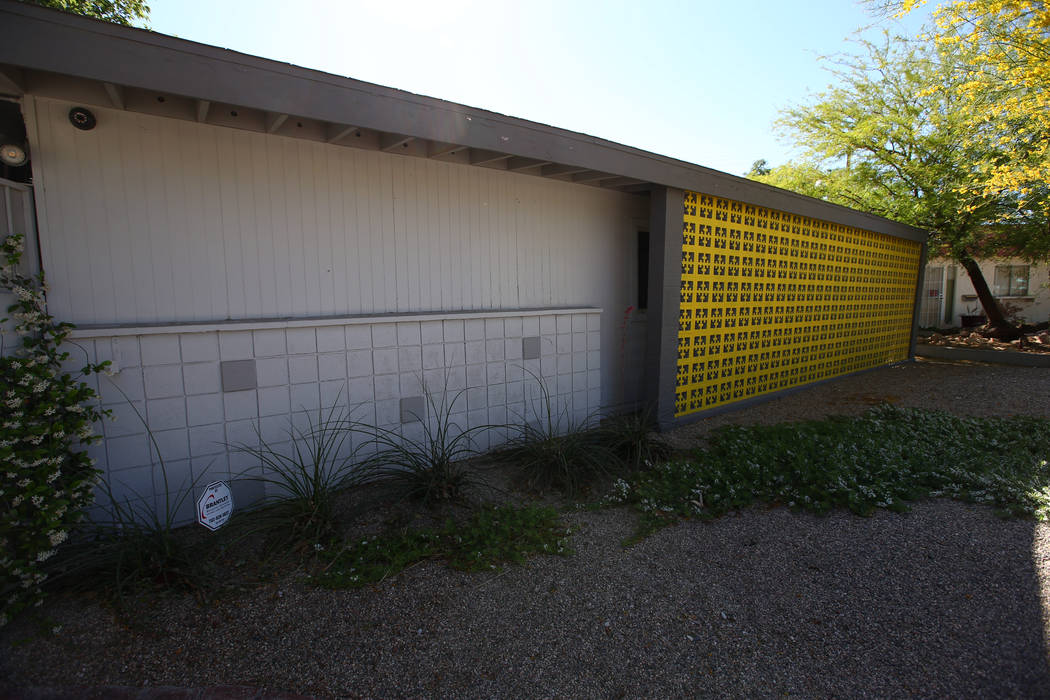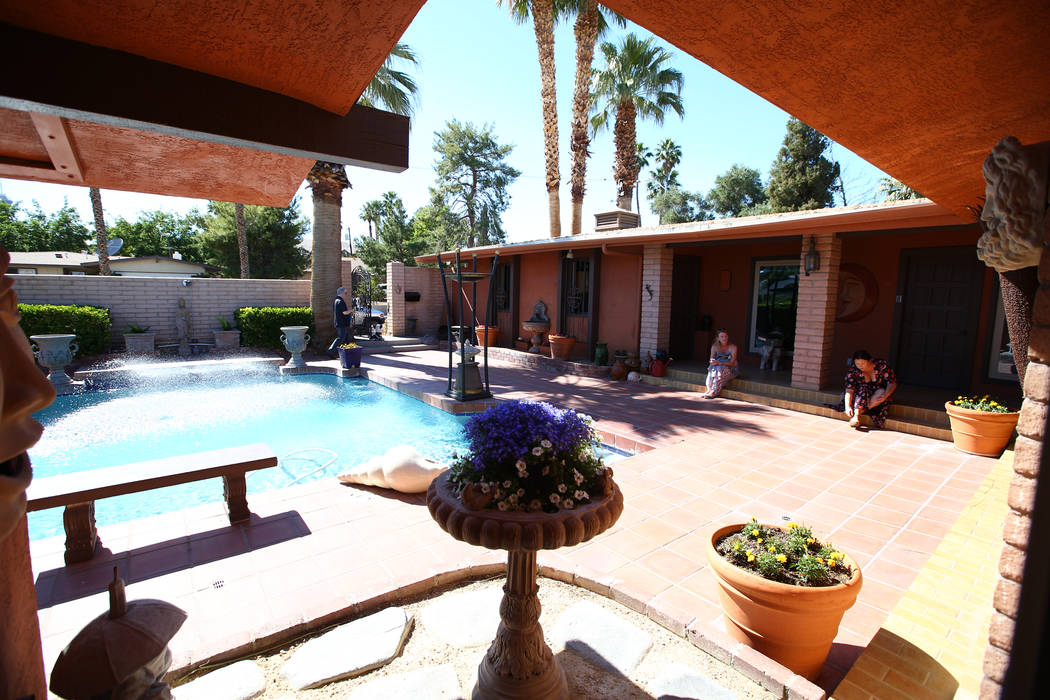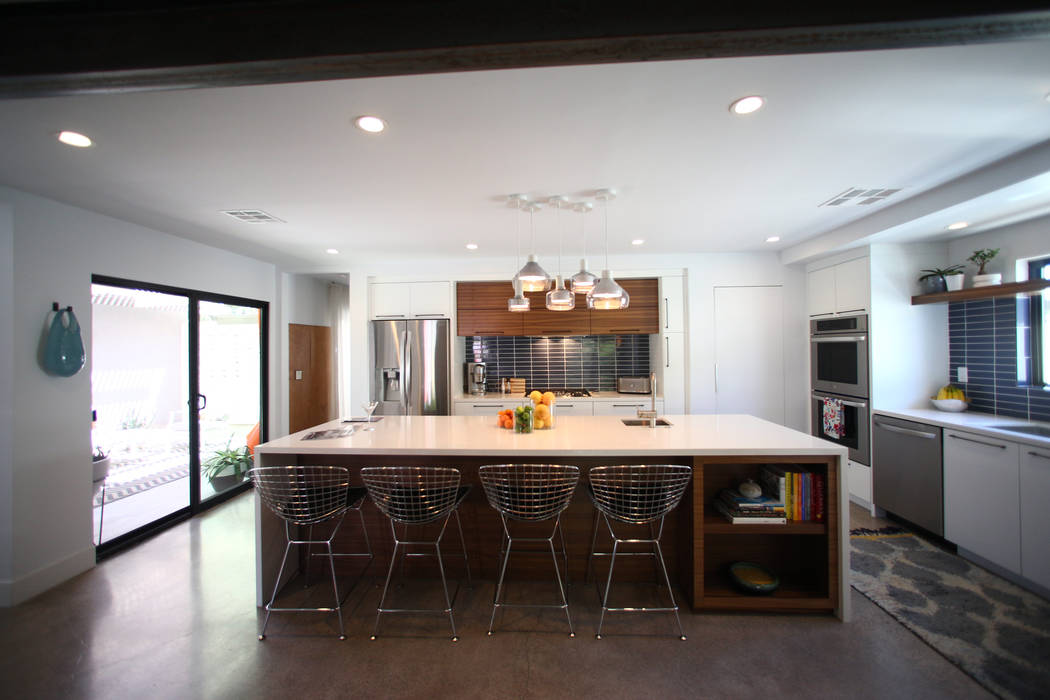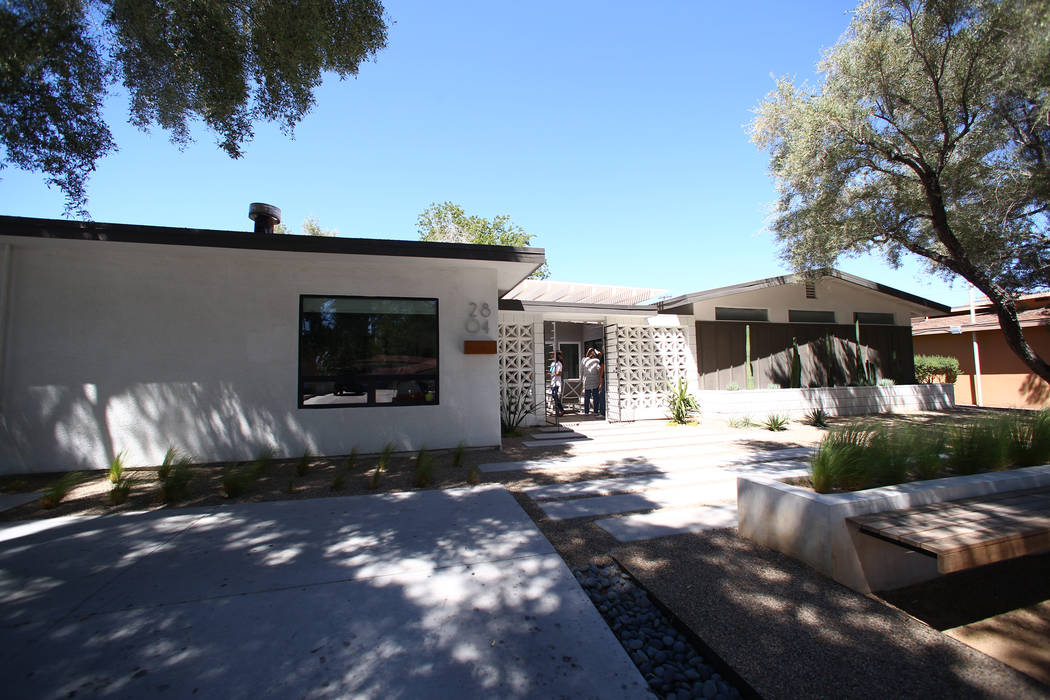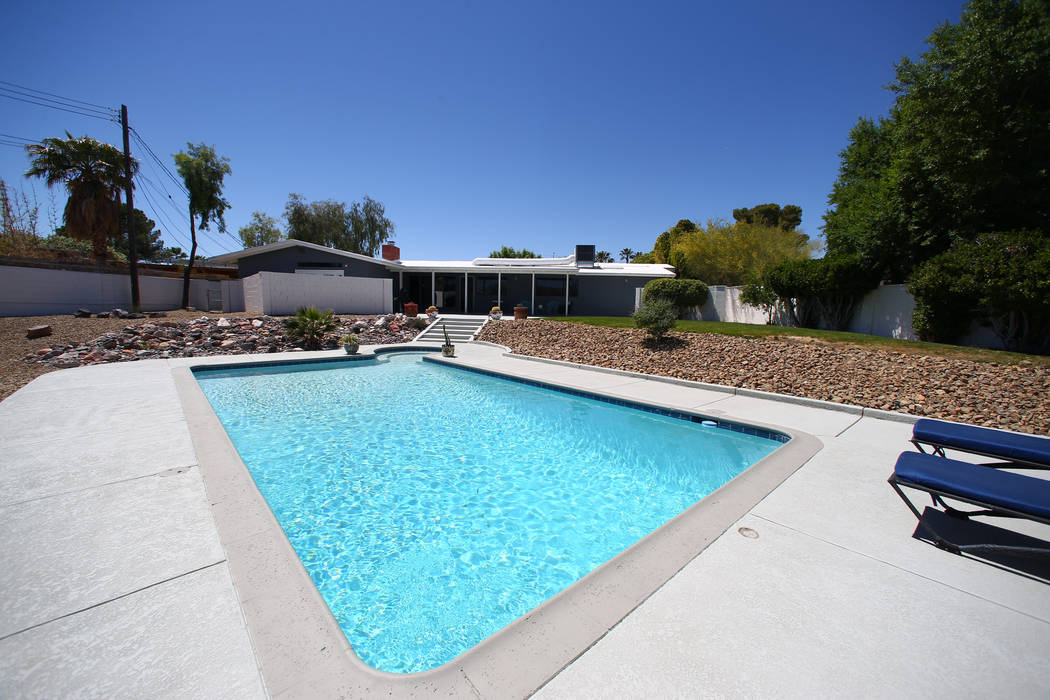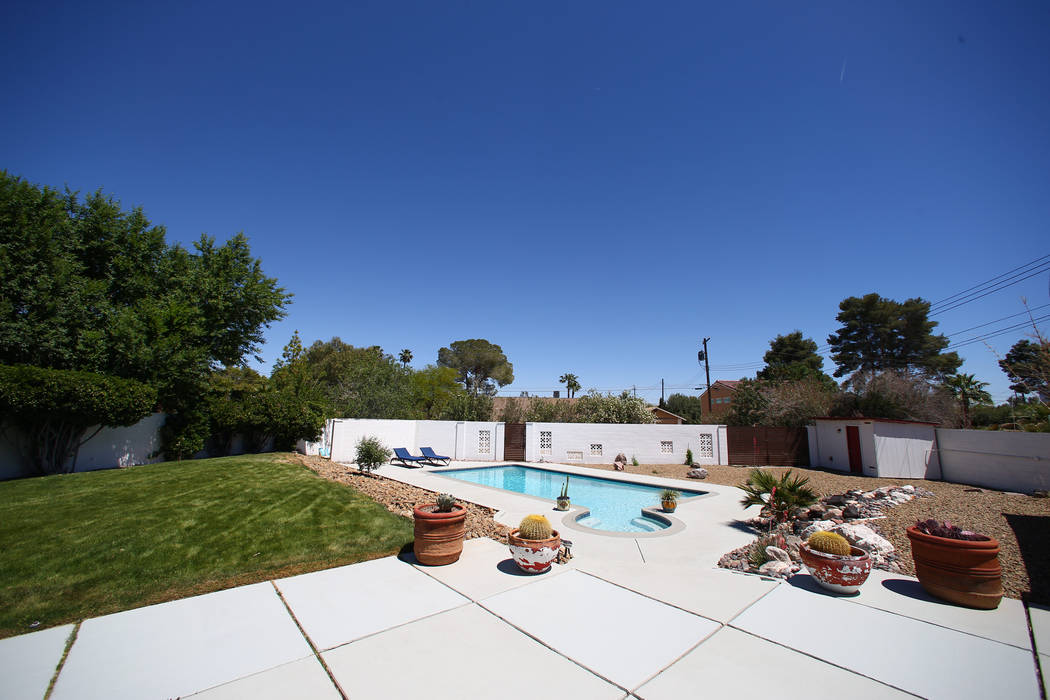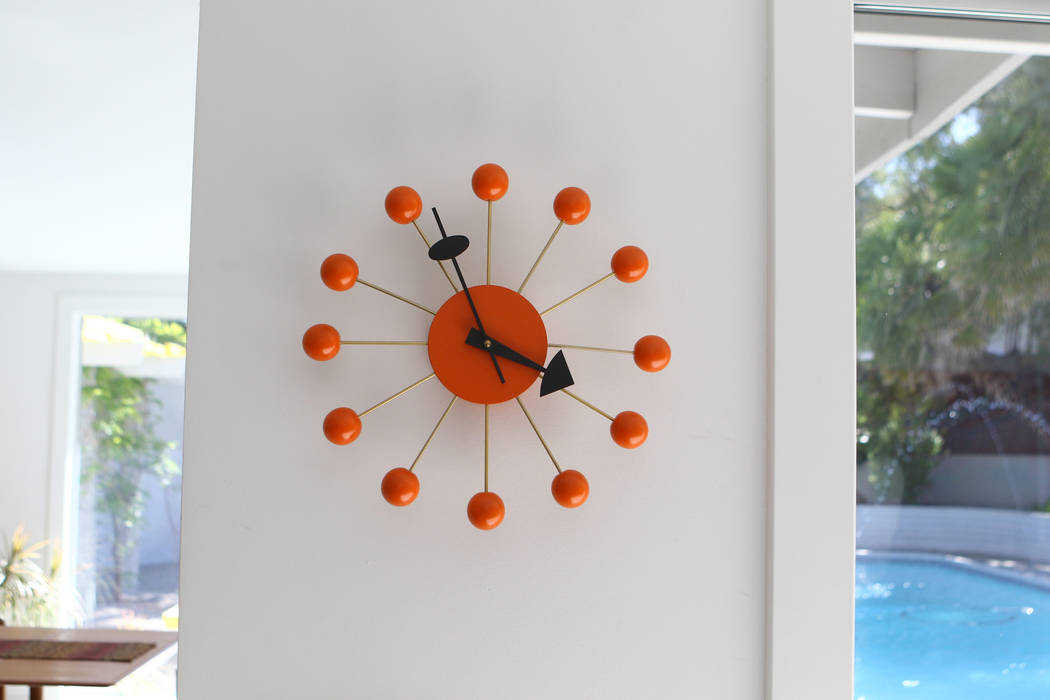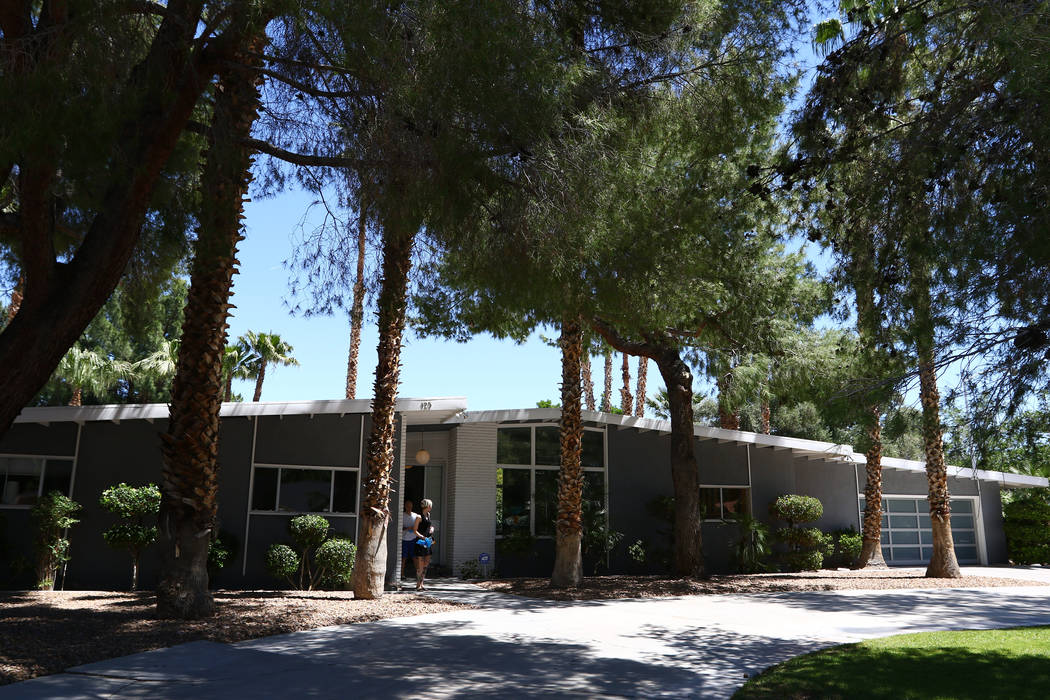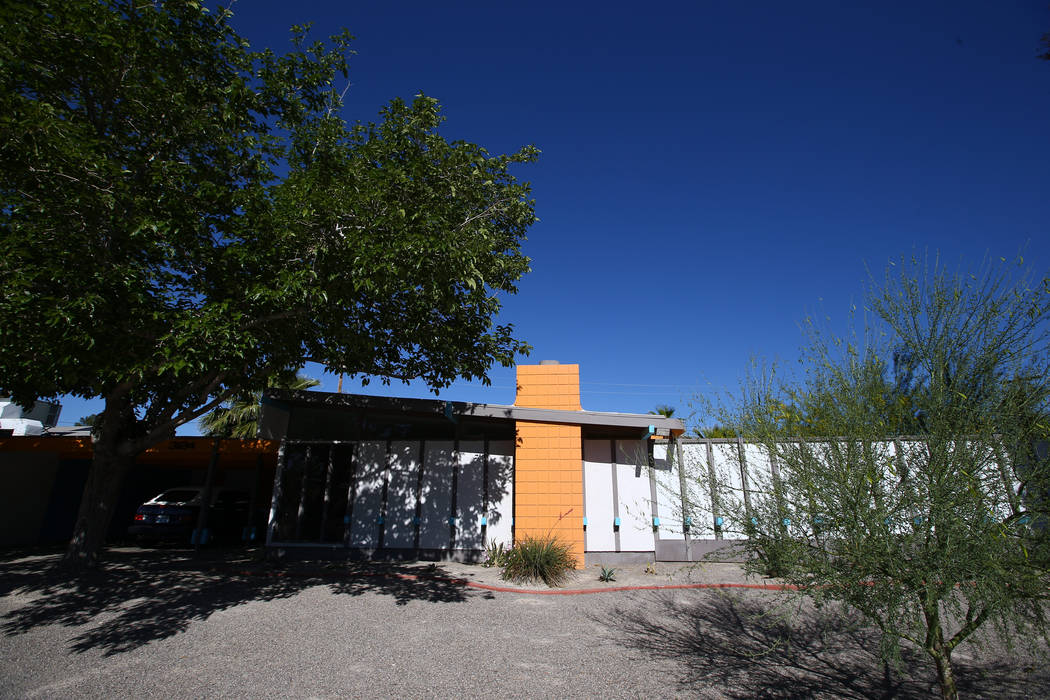 You'll have to leave the Strip and the city's newer neighborhoods, with their mass-produced tract homes and pricey custom-built castles, to find them.
They don't announce their presence loudly but, rather, by subtle, telltale clues. Weeping mortar. Horizontal lines. Tar and gravel roofs. Carports instead of garages. Artful melding of brick and wood and stone. Decorative block. Even a pink flamingo in the yard, which might suggest the owner has a sense of humor, too.
In these homes you'll find examples of how Las Vegans lived in the middle decades of the 20th century, from the International-style Rexford apartments, with rounded corners and cantilevered balconies — and where Liberace's mother once owned a unit — to the Beverly Green neighborhood, where suburbanites and showgirls and entertainers and casino big shots once lived, to just about any home designed by Hugh E. Taylor, a godfather of mid-century modern Las Vegas architecture.
Appreciating the past
Las Vegas Realtor Hayden Ross has lived in Las Vegas' Pinto Palomino neighborhood for just over a year. Her home was built in 1961 and features beams, large expanses of glass designed to soften the division between interior and exterior spaces, a solid brick fireplace and mahogany paneling.
Ross previously lived in the historic McNeil neighborhood, "so I love old neighborhoods," she says. "I appreciate the architectural value of these homes and the fact they don't look like the homes next to them."
Not that homes of that era aren't showing their age. Ross had to rip out mature trees in the backyard because they had damaged pool decking. But the home's other hallmarks of mid-century design make up for the occasional unexpected renovation.
"I have floor-to-ceiling windows everywhere, so light comes in from the back and I can see out," Ross says. "To me, just the whole thing is amazing mid-century architecture."
Ross' home was one of the homes featured last month on the Nevada Preservation Foundation's Home+History Las Vegas Vintage Home Tour, during which owners and fans of mid-century architecture toured notable area homes and attended presentations.
Also on the tour was Mary Ellen Spann's 1947 Minimal Traditional-style home in the John S. Park neighborhood. She was surprised by how much design wallop the home packs into a cozy footprint.
"The rooms are actually pretty generous in size," she says. "I wouldn't have expected that."
The home originally was owned by Luther and Esther Ragsdale, who were thought to be early owners of Huntridge Pharmacy. It displays such classic mid-century home touches as weeping mortar and multipane windows. Minimal Traditional homes often are associated with worker housing, and many here housed defense workers during World War II.
Human history
That's the sort of human history that, along with brick and mortar and stone, is built into Las Vegas' mid-century homes. Derek Santiago lives in a 1962 Desert Modern/Contemporary Ranch-style home in the historic Paradise Palms neighborhood. His home has asymmetrical shed roofing, exposed rafters and a concrete block chimney.
But just as intriguing to Santiago — an artist who calls the home a studio that he just happens to live in — is the story of one-time owners Ernesto "Teddy" and Paula Spassmacher, entertainers who traveled the world before settling in Las Vegas. He was an Argentinean percussionist who spoke seven languages and came here to join the house band at the Dunes. She was a British-born ballet dancer who performed as one of the Bluebell dancers at the Stardust.
Santiago moved to Las Vegas from the Bronx about three years ago. He loves the defiantly retro color scheme and last-century design touches of his home, but even more appreciates being a part of a history that began with a couple of interesting strangers.
Perhaps the best known mid-century home in town is the Morelli House, which the Junior League of Las Vegas in 2001 relocated from its original site at 52 Country Club Drive in the Desert Inn Estates to 861 E. Bridger Ave.
The house is packed with history both human and architectural. It was designed by Hugh E. Taylor, a premier designer of mid-century homes here, for Antonio Morelli who, as music director at the Sands hotel's Copa Room from 1954 to 1972, worked with a roster of stars topped by Frank Sinatra.
The home was built in 1959 and bears such contemporary-for-the-time touches as a high (15-foot) ceiling with windows and skylights designed to let natural light in and a stone fireplace with a sweeping copper hood.
Hidden treasures
Even though Las Vegas' mid-century modern homes can be viewed by anybody with a hankering to look for them, Jack LeVine, a Las Vegas Realtor who specializes in mid-century modern and historic homes, says most Southern Nevadans probably have no idea they exist.
"Once people learn it, they kind of get into it, and it becomes part of the whole package for them, not just the architecture and the design but the provenance of them as well," he says.
Spann considers her home an extension of who she is. It is, she explains, not unlike "branding yourself in life, and you really want to stay true to your branding."
Her historic home "felt more like us," Spann says. "It felt more like staying true to who we are. I think that, for some homes, it's a calling. It calls to you, and you know it."
Contact John Przybys at reviewjournal.com. or 702-383-0280. Follow @JJPrzybys on Twitter.
View of history
Historic districts in Las Vegas where mid-century modern homes are the norm include:
— Beverly Green (bounded by Rexford Drive, Sixth Street, St. Louis Avenue and Oakey Boulevard)
— John S. Park (bounded by Franklin Avenue, East Charleston Boulevard, Fifth Place and South Ninth Street)
What to look for
Architectural and design characteristics of mid-century modern homes, according to the Nevada Preservation Foundation:
— Buildings lack nonessential ornamentation but do have rectilinear forms and "floating" features intended to give the building a weightless look (signs of International style, popular from the '50s to the '70s)
— Low or intermediate pitched gable roofs, one-story floor plans, little to no roof overhang, double-hung, multipane windows (signs of Minimal Traditional style, from the '40s to the '50s, often used for worker housing during World War II)
— Long and low facades, the use of such "vernacular" materials as wood, stucco, brick and stone, and large expanses of glass that minimize the division between interior and exterior and make use of natural light (Ranch style, including such variations as California, Tract, Cinderella, Contemporary and Desert Modern Ranch)