Ceiling fan installation great for DIYer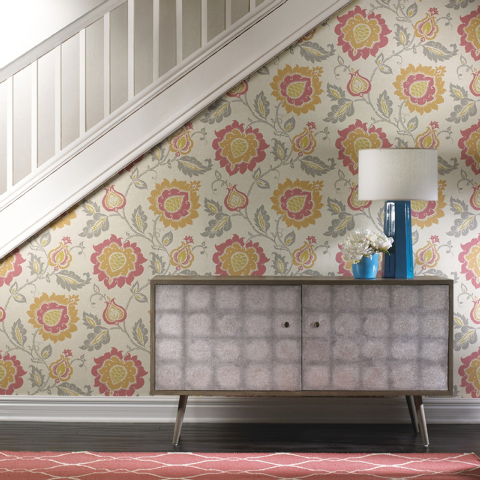 Installing a ceiling fan is an easy, inexpensive project that just about any homeowner can tackle. Ceiling fans are a great way to add personal style to a room. And by making your home more energy-efficient, this small investment of time and money can create year-round savings on your power bill.
The first step is to pick the right fan for the room, so focus on the features that will have the greatest impact. First, let the size of the room dictate the size of the fan blades.
Rooms under 100 square feet can be cooled with blades 36 inches long or shorter. Rooms between 100 and 200 square feet can be cooled with blades 36 to 44 inches long. And rooms over 200 square feet might need fans with blades in the 50-inch range.
Second, check the pitch of the blades. Fan blades usually have between 12 and 16 degrees of pitch, and generally speaking, the greater the pitch of the fan blade, the more air the fan will move. Only after considering these details should you look at a fan's style and materials.
The next step is to focus on the fan's motor. An undersized motor made from inferior materials will lead to burnout, humming or clicking. A stronger, sturdier motor is worth the money. Look for the motor that generates the most watts and highest speeds.
Additionally, pick the fan with the highest airflow efficiency at each of its speeds. A precision die-cast aluminum motor will last longer and run quieter because it resonates less than steel. A die-cast zinc motor can run even more quietly.
Next, choose an energy-efficient fan. Ensure the fan has received the Energy Star rating for superior energy efficiency. Such fans move more air, and they use less energy than some light bulbs.
Finally, decide what fan controls you want. All fans come with pull chains and will be attached to a wall switch, but homeowners with mobility issues might want one with a remote control.
And if your fan incorporates lighting, purchase energy-efficient bulbs. Otherwise, the fan's energy-efficiency gains will be lost through wasteful bulbs.
After choosing a fan, it's time to think about installation. Ceiling fan installation is a great beginner DIY project because if you are replacing a lighting fixture in the ceiling with a fan, the wiring is already in place, and the fan can use the same wall switch the light used. However, ceiling fans are often far heavier than lighting fixtures, so a new electrical box is probably necessary to support the added weight.
Remember that poor installation will result in lost energy efficiency. Inspect your lighting fixture's electrical box. If it was not anchored to a ceiling joist, look for an electrical box with a brace that can be installed between joists in order to prevent a wobbly fan. Otherwise, secure your new box to the joist in place of the old one.
Whichever model you purchase, look for a UL-listed metal electrical box marked, "For use with ceiling fans." To further ensure a stable fan, make sure all connections are fastened tightly and check the level of your blades. And, of course, be sure to turn off the room's circuit at the breaker box before doing any work.
Finally, in order to maximize energy efficiency, use the new ceiling fan correctly. Turn the fan off when it's not in use or when no one is in the room. Next, clean the fan blades regularly to prevent heavy, dusty blades from unbalancing your fan. Lastly, choose the spin that is appropriate for the season.
During hotter months, the blades should turn counterclockwise. People standing under the fan should feel a cool breeze. And during the colder months, the blades should turn clockwise to pull warm air back down to the floor, warming the entire room. By controlling spin, you can adjust your thermostat by a few degrees, leading to additional energy savings.
From sleek and modern, to warm and cozy, fans are built to suit every taste and every space. And by not overlooking some of the smaller, more technical details, you can combine style with efficiency, adding style to a room and subtracting dollars from your energy bills.