Historic Las Vegas tours set for April 27-30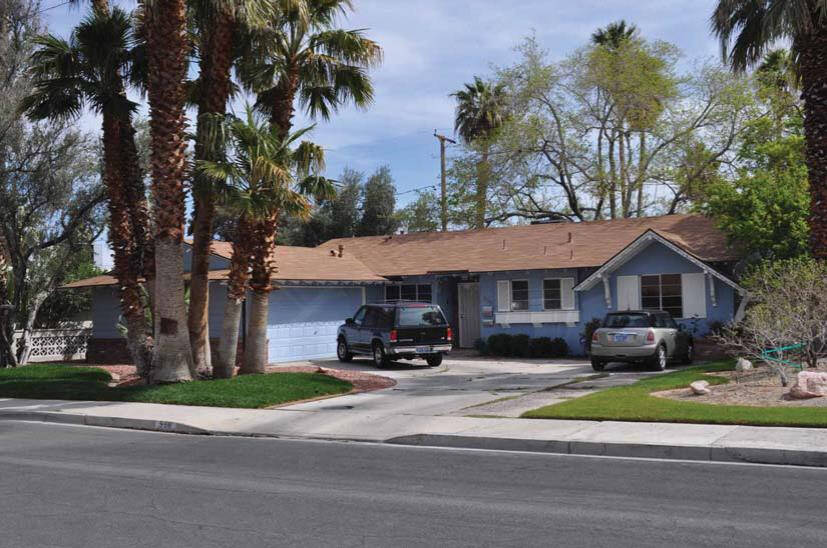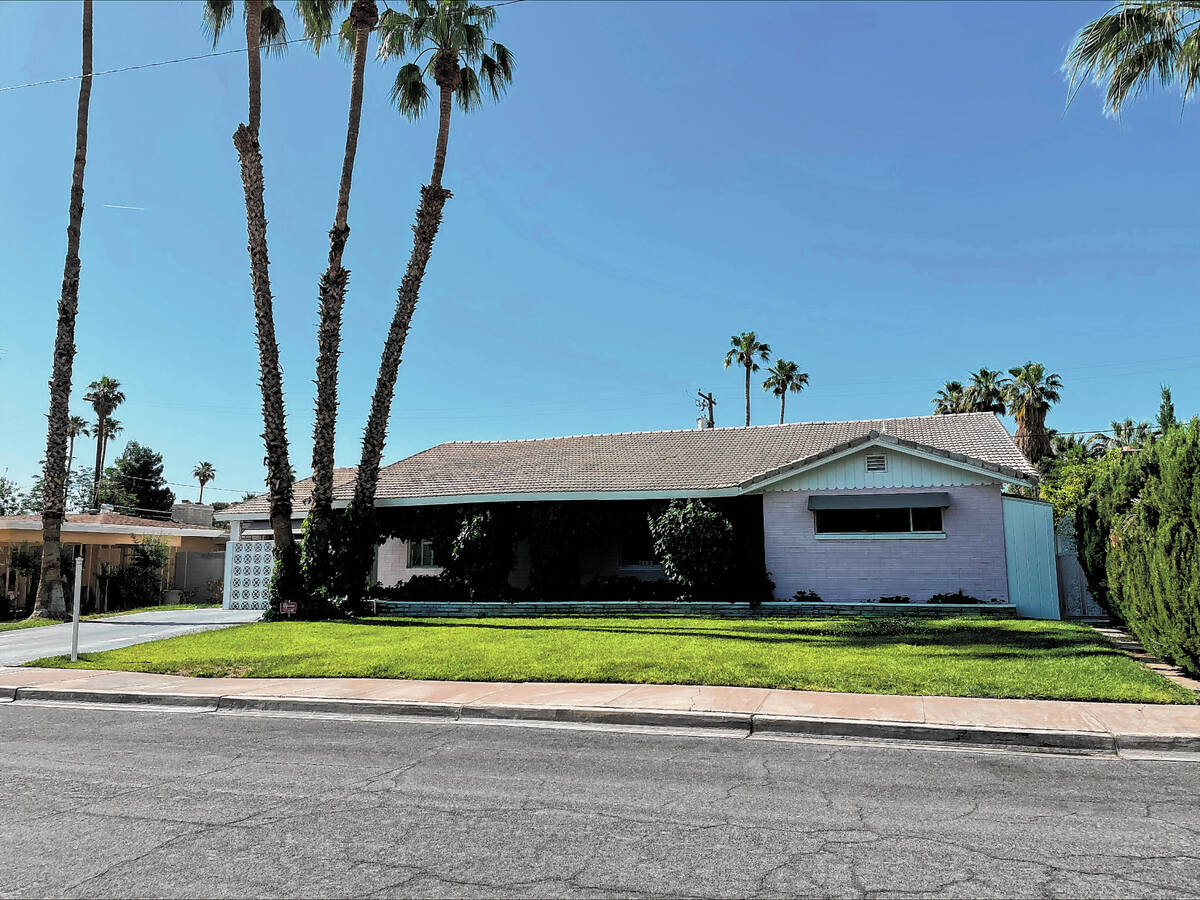 In addition to warmer weather, each spring's arrival is heralded by the highly anticipated Nevada Preservation Foundation's Home + History tours. These outings offer a chance to get a glimpse (as well as a fun history lesson) into some of the valley's most unique neighborhoods. This year's event, "A Celebration of Vegas Cool," will take place April 27-30.
Once home to some of Las Vegas' most notable movers and shakers, the Beverly Green neighborhood tour is always a highlight of the series. This year's tour has been modified and expanded through a partnership with UNLV's public history department.
Designated the Chic + Fab Walk + Talk, this tour will take place both Friday and Saturday, April 28-29. During the 90-minute guided tour, attendees will walk through this historically designated neighborhood. Focused on popular styles of midcentury modern design, it's an opportunity to gain insight into the International Style, California Modernism and the Cinderella ranch.
When these homes were being constructed in the 1950s and 1960s, so were the major casinos and hotels of the iconic Las Vegas Strip. Cool hangs like the Dunes, Sahara, Riviera, Tropicana and Stardust were opening to previously unseen throngs of tourists and bringing executives to town as well. Citing a need for these prominent executives to live near their place of employment, the Beverly Green area was born (although nobody is sure of the name's origin).
Local developers and architects looked to places like Los Angeles for design inspiration, and career folk, including politicians, bankers and even entertainers, were drawn into Beverly Green for its unique residences. In fact, Liberace's mother lived in a Beverly Green apartment building, and the parents of prominent real estate developer and philanthropist Irwin Molasky also resided in the neighborhood during its early days.
Comprised of more than 100 houses and a number of multifamily dwellings, Beverly Green was officially named a historic district within the city of Las Vegas in September 2016, thanks to the efforts of the Nevada Preservation Foundation. The neighborhood is bordered by the north boundary of Oakey Boulevard, St. Louis Avenue on the south, Sixth Street to the east and Rexford Drive to the west.
"There are approximately 14 stops on the Beverly Green tour where attendees can learn about specific homes," said Chic + Fab tour guide Amy Raymer, the secretary and programming director of the Nevada Preservation Foundation board of directors. "One architect's work that we really showcase is Hugh Taylor, whose archives live on the NPF website. The Beverly Green area is so connected to Mr. Taylor, who was a preeminent midcentury modern architect."
A variety of architectural designs coexist within Beverly Green. Midcentury modern is characterized by large windows, clear lines, and interior and exterior spaces. Another popular design of that era was the International Style, which utilized concrete, steel, simple lines, enormous windows and certain geometric forms. Think of the famous Bauhaus Dessau in Germany and you'll know what defined International Style.
California Modernism showcased hallmarks of open floor plans, rectilinear structures constructed with steel frames, the extensive use of glass and post-and-beam structures.
You also won't want to miss the ranch homes, some of which were designed in the aptly named Cinderella Home style. Originating in Downey, California, in 1954, when architect Jean Valjean Vandruff's wife, Eleanor, saw the original renderings for the home and dubbed it a "house that looked like Cinderella could live in it."
This style of low-slung ranch house was marked by design elements including high gables, shake-shingle roofs, diamond-paned windows and decorative gingerbread trim. These houses were designed to appeal to a happily-ever-after lifestyle and nuclear families (especially wives and mothers) during the Atomic Age, so fitting as atomic tests were a tourist attraction in the early 1950s, just outside of Las Vegas.
"Tour attendees, whether locals or visitors, will get a glimpse into a Las Vegas they may not have known existed," Raymer said. "We know that people today are often sentimental for the 'good old days.' This heritage tour really allows participants to feel a connection to the past by focusing on the communities and architecture of the past and their role in the present and future of Las Vegas. The various and unique neighborhoods around town, like Beverly Green, housed the people and communities that shaped Las Vegas."
To learn more and make a reservation for any of Nevada Preservation Foundation's April tours, visit https://homeandhistorylv.com/.