Locals take stock in Crate Barrel's goods
December 16, 2017 - 8:05 am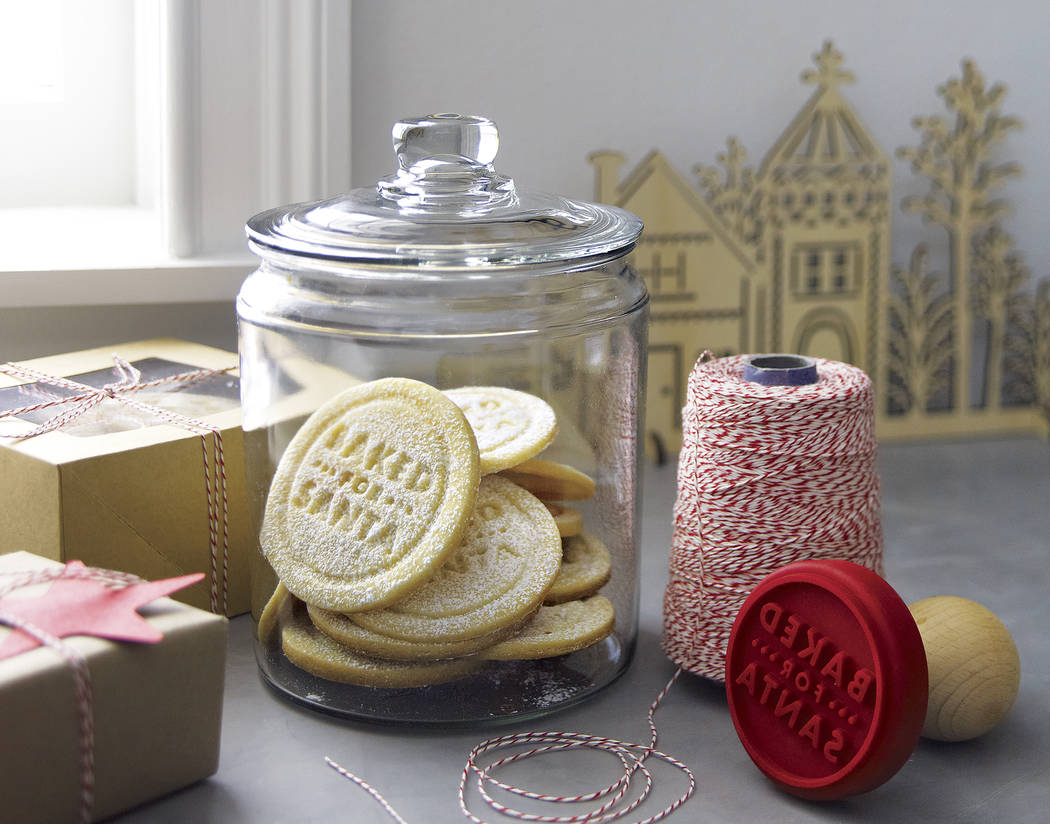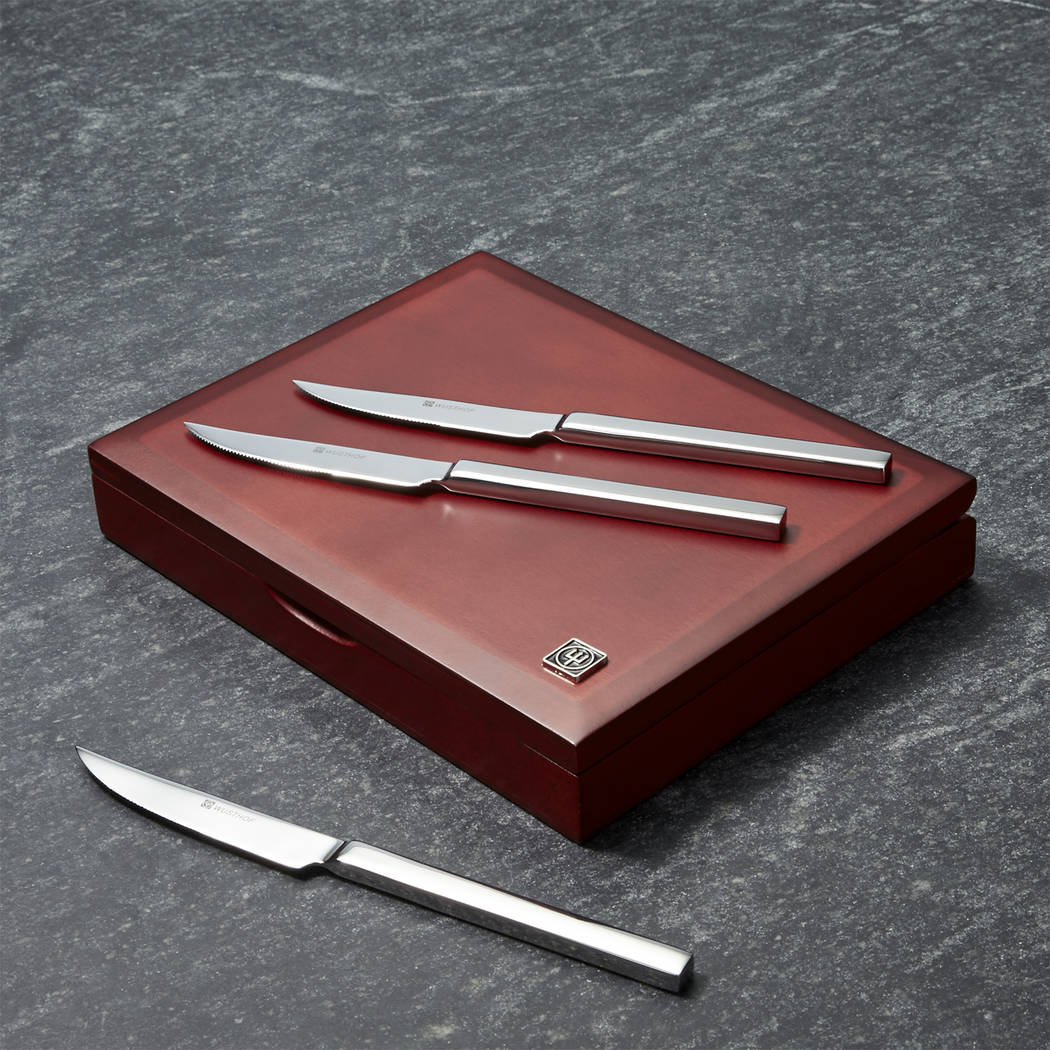 It took a decade to find a perfect location in Las Vegas, and locals are elated that the long wait is over, just in time for the holiday season. Crate &Barrel officially opened Nov. 16 at Downtown Summerlin, anchoring a home and restaurant lineup along Festival Plaza Drive.
"It's so convenient to have everything you could possibly need for your home just a few minutes away," said Michele Rothstein, owner of Balloons With a Twist. "Crate &Barrel is always my go-to location for gifts."
This is not your average Crate &Barrel store. For the Las Vegas location, the Crate &Barrel designers brought in fresh touches to create a warm, open and inviting interior. A working fireplace anchors the store, alongside a comprehensive mix of the chain's extensive furniture collection and seasonal offerings.
The Downtown Summerlin store will offer select gifts from lifestyle brand Draper James throughout the holiday season as part of Crate &Barrel's partnership with actress Reese Witherspoon.
Having a Crate &Barrel in such a convenient location will be a boon for local designers, organizers and party planners, said Melanie Walker, professional residential organizer at NEAT Method. Not only are there plenty of items to choose as gifts, but many products will keep families organized throughout the holiday season.
"They have everything you need to organize your household items, and then they also have beautiful furniture, which is one of the reasons Crate &Barrel is so special," Walker said.
One of her absolute must-haves when organizing a client's home is the OXO Pop Containers with airtight lids in a variety of shapes and styles.
"They are perfect for a pantry," she said. "Just take everything out of the boxes — cereal, pasta — and put them into these clear, airtight containers. It gives you a super cool, uniform look, and they make everything look super neat."
Once you have your containers filled and lined up, Walker recommends labeling the containers with Crate &Barrel's Wine Glass Writers.
"They work on everything," she said. "They stay on well, and then they come off nice and easy. Write the contents and any directions for cooking or applying, expiration date. That extra step adds the final, neat detail into your space, especially if you have allergies in the home."
The Heritage Hill glass jars with lids are great for organizing everything from coffee pods in the kitchen to detergent pods in the laundry room.
"Use your Wine Glass Writer and it makes your space super neat and easy to use," she said. "Who doesn't want to open their cabinet up and smile? It looks great, and it is easier to find what you need when it is all uniform."
The Bamboo Lazy Susan is another convenient addition to a pantry, but she also uses it in unusual places around the home.
"You can also use them in your bathroom for all your hair products or face products," Walker said. "Or in your office for all your desktop items."
The Sedona baskets offer quick, stylish storage anywhere and for anyone.
"They are good for families, single men and women. They are very diverse and have a look that can go with just about any style," she said. "It comes in gray, black and honey, so they are perfect for him or her. You can fill it with just about anything: towels, toilet paper for the bathroom. Put it by the back door to hold your yoga mat, kid's shoes, whatever ends up piled up."
Walker creates custom designs for her clients by catering to their individual needs. She regularly shops at Crate &Barrel when she travels to stock up on items she knows will make a difference in her client's lives.
"There is no end to what you can find to improve your home at Crate &Barrel," Walker said. "They are a great complement for what we in Las Vegas need and for the lifestyle of my clientele and Las Vegans. Crate &Barrel can cater to so many different tastes."
Walker is part of Crate &Barrel's design trade program, which allows her to get deep discounts on her favorite items to pass along to her clients.
"There is something about being organized," she said. "People don't think they can afford an organizer, but we help make their lives easier. When you are organized, you realize what you have and don't lose items or buy an item you have somewhere already, so it can actually save you money."
Chicago transplant and Summerlin resident Kimberly Boschee, owner of Presentation Matters, is relieved that the wait for one of her favorite home stores is over.
"Living here, it's been tough to not have my C&B fix," the gift wrap business owner said. "I was delighted when I saw they were opening a store … close to my house, even."
The unique location with greater gift selections is a wonderful addition to the city.
"It's high quality at an affordable cost," she said. "I love that C&B fits my decor style, casual, fun, upscale but not stuffy. It's simply perfect."
For gift giving this season, she recommends the Sheesha Leaf sheet sets, silver stem wine glasses and the Maison Platinum dinnerware set.
"I love giving candles, such as the White Birch flameless pillar candles," she said. "Or special vases like the Slant Medium Glass Vessel. You can fill the vase with fresh flowers and tie it with a simple grosgrain ribbon before presenting them to your host. It's unique and special and will definitely stand out amid all of those bottles of wine."
Her go-to must-get Crate &Barrel item is the wine glasses.
"They are beautiful and so stylish," she said. "The long stems make you feel so elegant. The Viv Champagne glasses are a personal favorite. I also love their bedding sets, especially the fringe blankets and duvet covers. You can never have enough blankets for all of those weekend naps on the couch."
For men, she recommends a gift of the Wusthof Steak Knife set, the Vintage Cocktail Shakers or Crate &Barrel's many cocktail kits.
"Essentially, I'd buy pretty much everything given the right budget," Boschee said. "I love Crate &Barrel."
While small businesses are her preferred go-to gift venues, Ruth Furman, Las Vegas resident and principal of ImageWords Communications, couldn't help but be excited about the opening of Crate &Barrel.
"I love the serving pieces at Crate &Barrel, the glassware and the mugs," she said. "I personally favor locally owned stores for a large percentage of gifts I purchase, but the uniqueness of certain items at Crate &Barrel is unmatched."