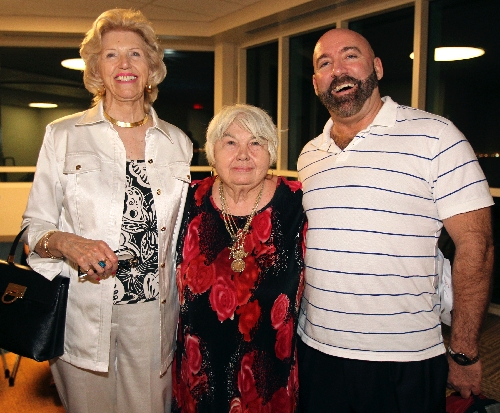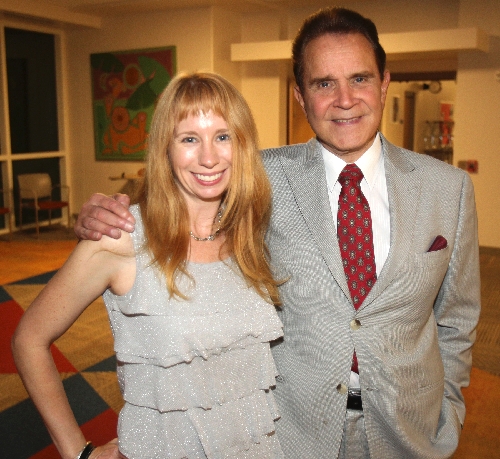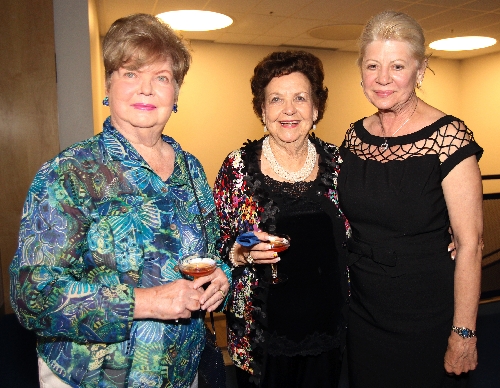 Impressionist Rich Little provided the entertainment at a fundraiser for Opera Las Vegas on Aug. 9 in the theater on the Dr. Miriam and Sheldon G. Adelson Educational Campus.
Little provided a preview of his "Jimmy Stewart & Friends" show at the LVH. His performance included portraying numerous presidents, beginning with Jimmy Carter, followed by Bill Clinton, George H.W. Bush, George W. Bush and ending with his two favorites: Ronald Reagan and Richard Nixon. He also portrayed comedians George Burns and Johnny Carson.
An opera fundraiser would not be complete without opera singers, and mistress of ceremonies, Gloria Marinacci Allen, Opera Las Vegas' executive director, introduced four of them.
First was Izabela Okapiec singing "Czardas" from the opera "Die Fledermaus" by Johann Strauss II.
Craig Alan Thomas sang the popular "Nessun dorma" from "Turandot" by Giacomo Puccini.
Luana DeVol followed with "Vilja Lied" from "The Merry Widow" by Franz Lehar.
And Martha Banks and Thomas performed "Si, mi chiamano Mimi" and "O soave fanciulla" from Puccini's "La Boheme."
Piano accompaniment was by Michelle Lee.
Immediately following the benefit, Little and the opera stars joined guests including Jeanne Greenawalt and Irwin Kishner, Sandra Frank, Betty Miller, Phyllis Haley and her daughter, Julia O'Neill, for a champagne reception.
Other guests enjoying the performance and reception were Alvida Lane and Bill McCarty, Dara Stern, Linda Kowar, David Hall, Anita and Christopher Murray, Wynn Schottelkorb, Michelle and Jim Tucker, Mary Gafford, and Caroline Orzes, president of Opera Las Vegas, who attended with her husband, John Orzes.