Kids learn behind-the-scenes action in forensic crime fighting
February 24, 2016 - 11:52 pm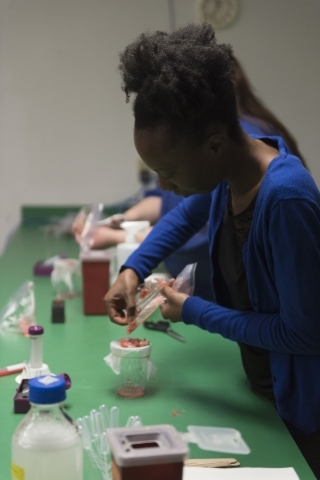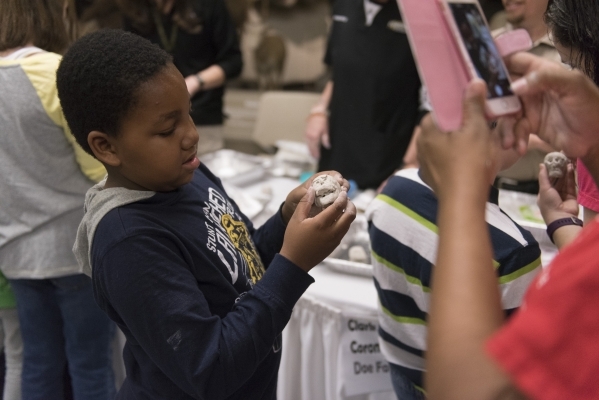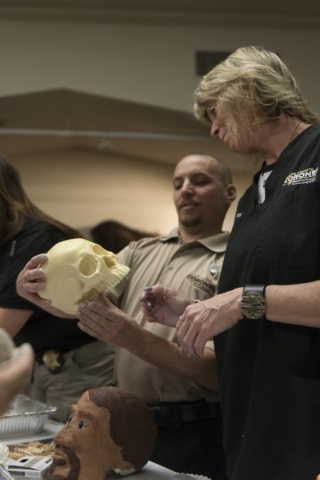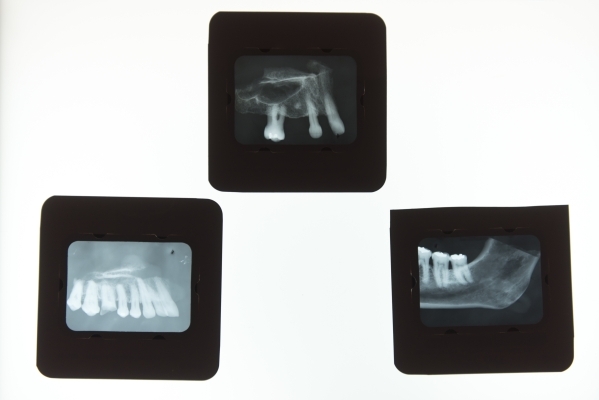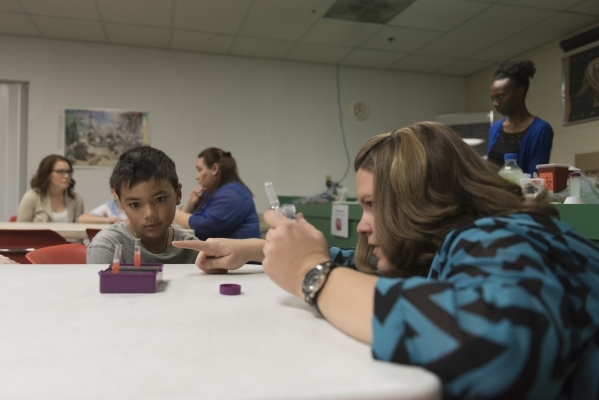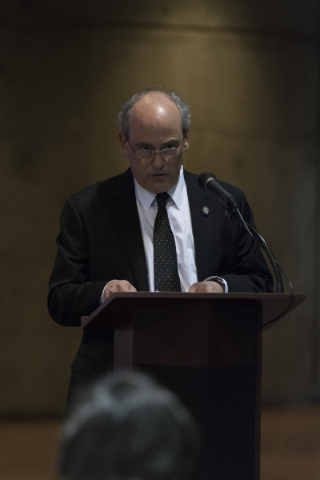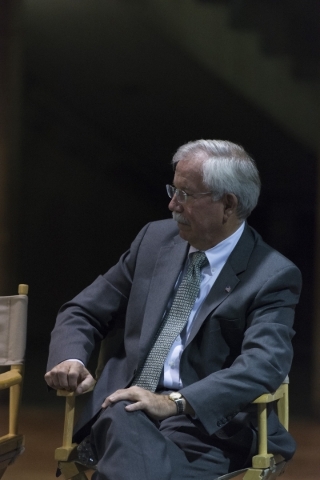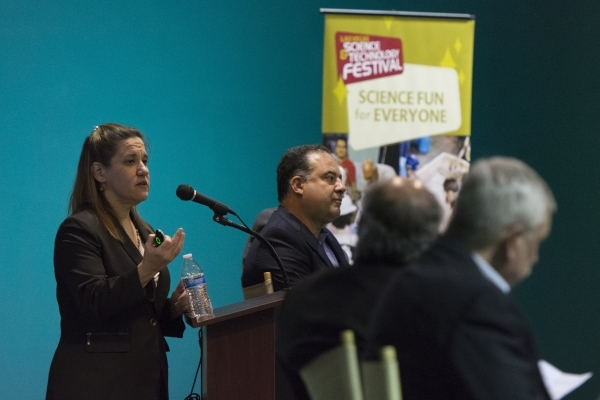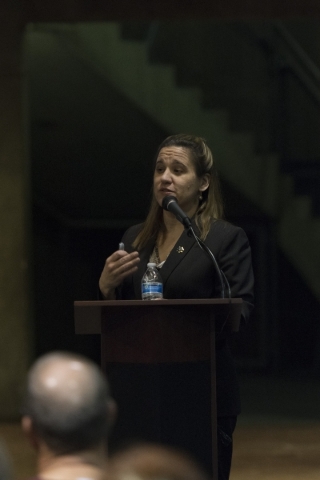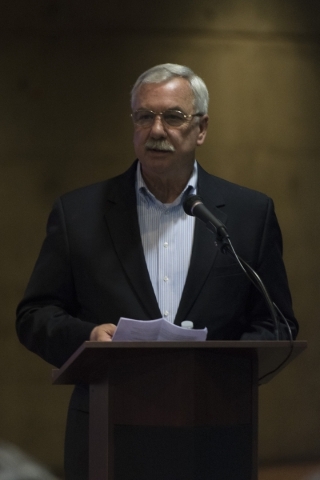 While those in the scientific field know that technology has changed forensic science, laymen may not realize just how far advances have come.
In order to showcase the many aspects of forensic science and how the industry is evolving, the American Academy of Forensic Science partnered with the Las Vegas Natural History Museum to host multiple events to talk about forensic science and highlight some of the technology being used by law enforcement and labs.
"Technology has opened the door to new types of evidence we look at," said Jeff Smith, associate director for the National Center for Media Forensics.
Various experts from the field, such as local forensic pathologist Lisa Gavin; Ken Melson, a professor at George Washington University Law School; and American Academy of Forensic Science President-elect John Gerns spoke about various innovations in forensic science.
During the past few years, Melson said technology has either improved techniques to help with investigations or been used to demonstrate how past investigations were done incorrectly.
Collecting and comparing DNA has changed, which has exonerated some of those wrongfully convicted. On the other side, technology has also shown that some practices, such as using hair samples, aren't as reliable as earlier believed, Melson said.
Part of the day was spent getting children excited about forensic science with hands-on demonstrations in forensic anthropology, fingerprinting and media forensics.
During the "CSI Mini-Camp," children could see firsthand what it's like taking a skull and molding it with clay to get a facial composite to aid in identification.
Groups of children gathered around the forensic anthropology station to feel the differences in bones. By touch, they can feel certain parts of the skull to identify the differences between male and female bones.
They even learned the quick and dirty version of DNA extraction by practicing on a strawberry. Crystal May, a forensic scientist, handed three people a plastic bag with a single strawberry inside.
"I need you to squish it," she said.
Once the bag was filled with red pulp, she added a solution of soap, salt and water — the mixture aids in cell digestion. After it's well incorporated with the mixture, she strained it so there was nothing but the juice.
From there, she took the juice and added pure alcohol.
Viola.
The DNA of the strawberry began to form in a white, crystal-like shape in the vial.
If this were a lab, the technique could be used on blood, spit or semen to identify the DNA markers. Those markers then would be sent off in an attempt to, "find the bad guys."
"Technological advances have helped immensely with this," she says.
It's not the only area in which technology has opened doors.
Smith stood behind a computer demonstrating how he can fix a blurry image to extract information. One picture on the screen was a blurry photo of a California license plate, in which the plate numbers can't be recognized. But with advances in image enhancement, law enforcement can clear up the photo to make it easier to see.
That is the same with audio. People coming by the booth were encouraged to listen to an audio recording before and after enhancements. A sample that is diluted with sirens and traffic can be enhanced so voices and conversations are made crisp.
Such advancements make evidence more reliable in the courtroom.
While the day taught all who were interested about forensic science, the experts hoped the event accomplished something more.
"We are inspiring the next generation of forensic scientists," Gerns said. "It starts here."
Contact reporter Michael Lyle at mlyle@reviewjournal.com or 702-387-5201. Follow @mjlyle on Twitter.