Las Vegas comic book artists inspire and donate to kids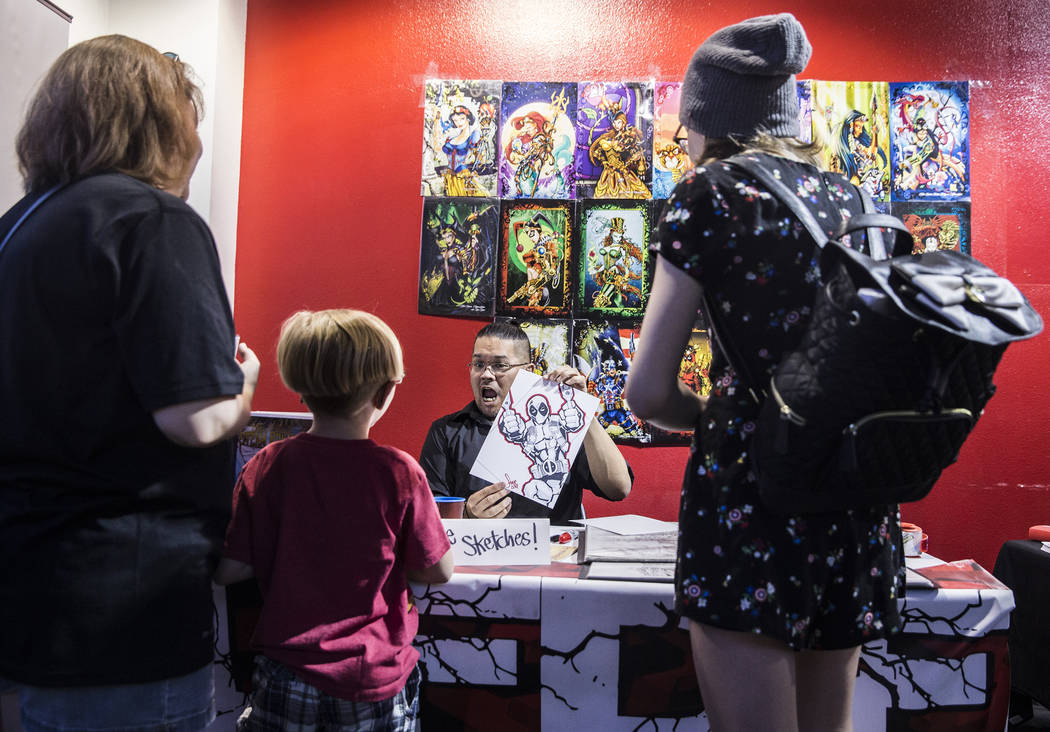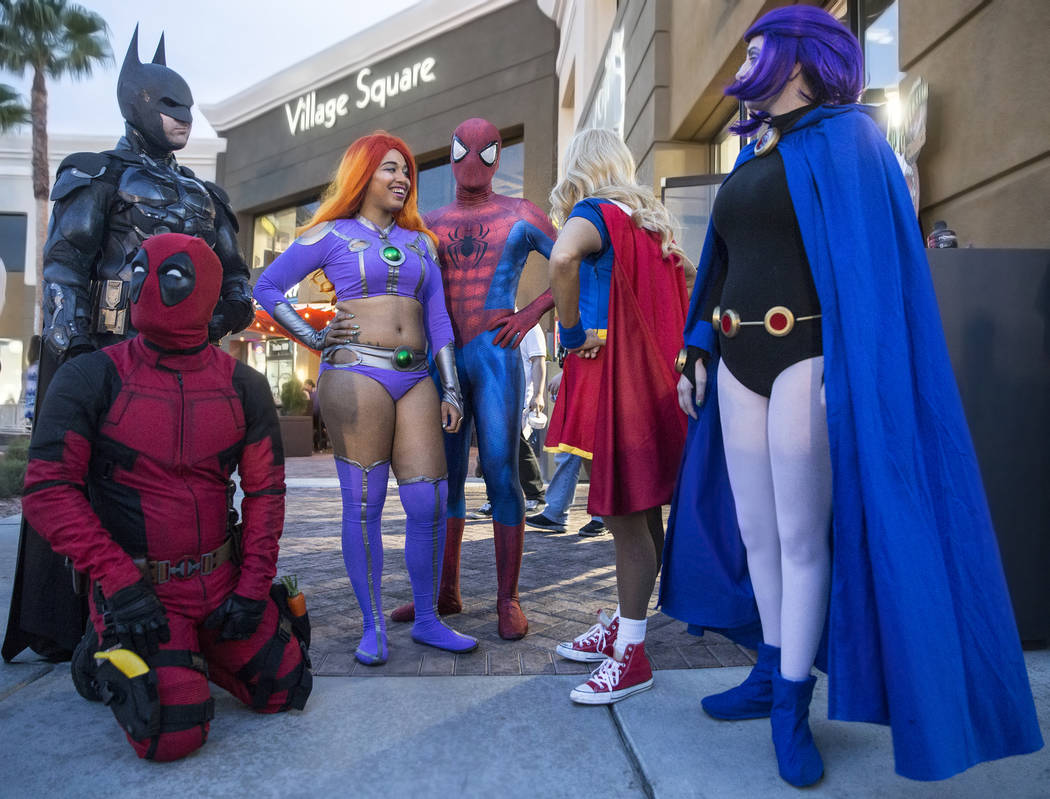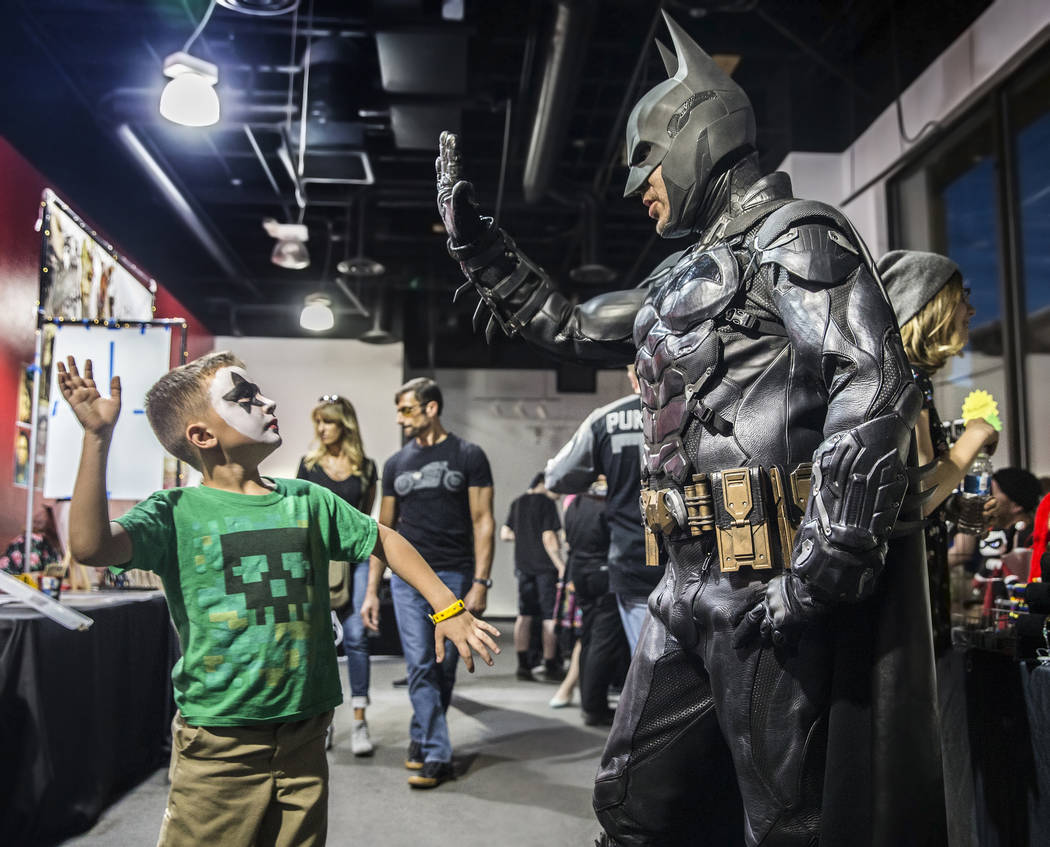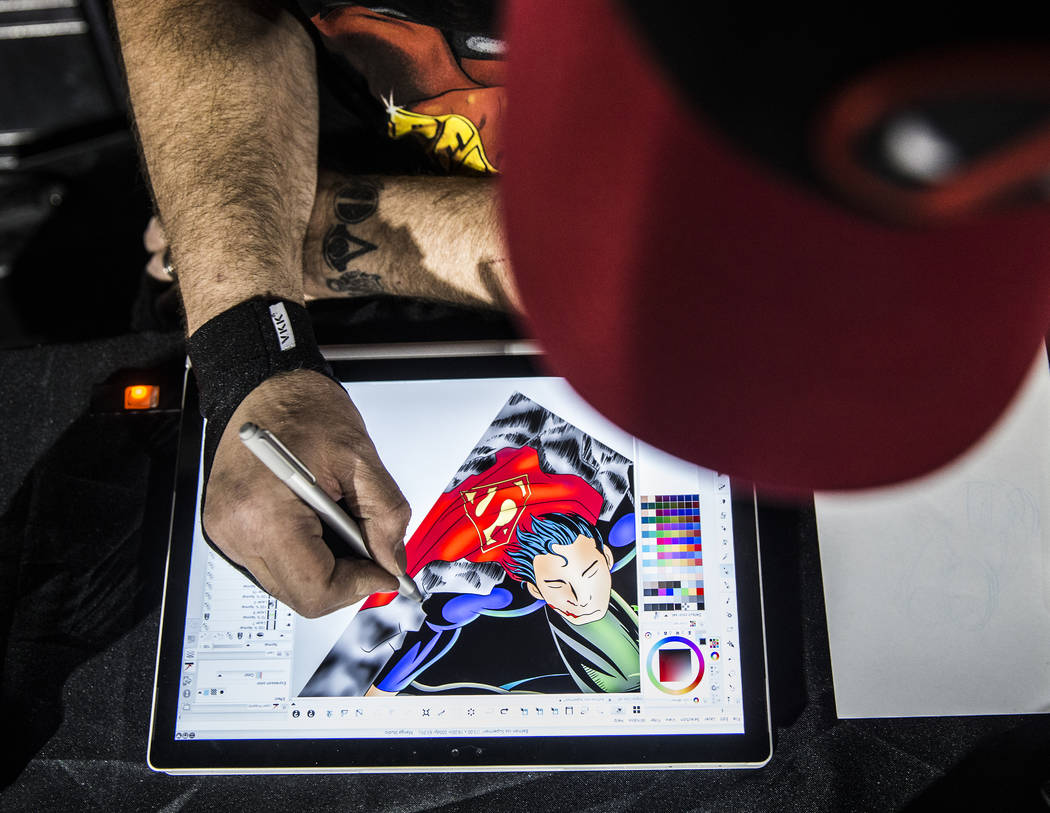 Comic book artist Free Isabelo of Las Vegas doesn't just draw superheroes for a living. He draws kids out of their shells too — using the common language of comic books, beloved characters and creative inspirations of all kinds.
He's just one of a cadre of illustrators who gather once a month at Village Square's Third Thursday community event to sketch, share ideas and generally spread the joy of their craft.
"[Kids] need to know that there is somebody there who is willing to talk for an hour, even when it's busy, because when you're 17 and you have a dream, I don't want to be the guy who says 'go be a lawyer or go be a doctor, but don't do this,' " Isabelo says.
"In reality, this is your dream, and I want you to be successful."
The artwork Isabelo and his friends create at Third Thursday is given to kids and families without charge, and donations go to Critical Care Comics, a Las Vegas nonprofit that delivers comic books to hospitalized children. The artists also display work for sale.
Isabelo says he hopes that the the few hours he spends each month at the event will make a difference in someone's life.
Isabelo's passion for giving back is fueled by challenges he faced in his own life. Now 42, the Hawaiian native was once homeless before moving to Las Vegas in 2010.
"In Hawaii, I did some things that I shouldn't have, and one of them was being a graffiti artist," Isabelo says. "When I decided to move here, I didn't want to go to jail for that but I still wanted to be artistic."
He learned how to draw comics and began to work professionally, drawing for various independent comic companies including Onward! Comics, Self Employed Comics and The Squeeg Comics. He started his own publishing company, Live Free, Die Free, in 2014 to publish his titles, "The Contraptor" and "Steam Queens" as well as some independent works of other comic artists in the city.
"Free is kind of the ringmaster of the artist group," said Chandler Rice, owner of Village Square's Celestial Comics store. "He's been working with these guys for several years, and they all work together."
Though Isabelo specializes in steampunk type characters, he can draw many different styles, including a number of classic Marvel and D.C. Comics superheros frequently requested at Third Thursday and other charity events.
Isabelo and the other artists began setting up an empty retail space next to Celestial Comics in January, when the Third Thursday program began. Volunteers with Critical Care Comics, the beneficiary of the donations, also attend the event — usually dressed as Batman, Spiderman, Supergirl, Starfire and the like. For them, the disguises are nothing new: When they visit children in local hospitals to give out comic books, they are in full garb.
"Those books saved my life," says Critical Care founder Jason Golden, recalling his hospitalization with leukemia when he was 15. "They created an escape for me. They got me out of the situation and I wasn't stuck in a hospital room — I was reading Spider-Man and I was fighting."
Golden, a press operator at a print shop, started the nonprofit in his free time six years ago and says it's given away more than 30,000 comic books with the help of donations from events such as Third Thursday and Las Vegas Comic Con.
"We've done (Third Thursday) for three months so far and every month there has been double the amount of people coming to the event because we're giving value to these families," Isabelo says.
Third Thursday community events also include car shows, food and craft vendors, beer tastings, bounce houses and balloon artists. In addition to Critical Care Comics, the event also benefits the Leukemia & Lymphoma Society and Toys 4 Smiles.
Quincy Victoria, another Las Vegas comic artist and friend of Isabelo, says the charity events are inspiring.
"It feels amazing," he says. "Like somehow I'm inspiring these kids to pursue an art career."
Contact Anna Williams at awilliams@reviewjournal.com. Follow@AnnaWilliamsRJ on Twitter.
Third Thursday
■ Where: Village Square Las Vegas, 9400 West Sahara Ave.
■ When: 5:30-8:30 p.m. Thursday
■ Admission: Free
■ For information: www.govillagesquare.com