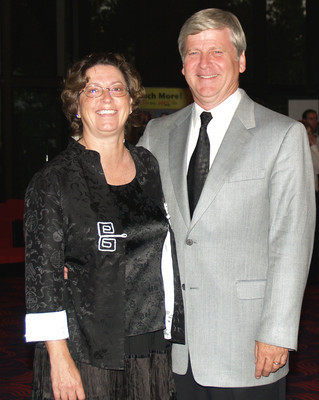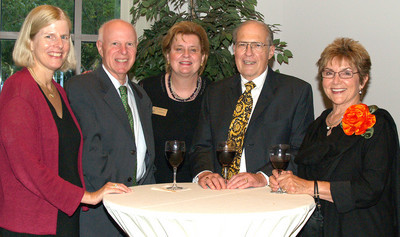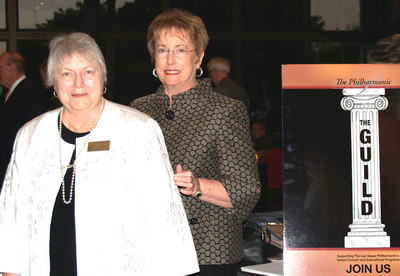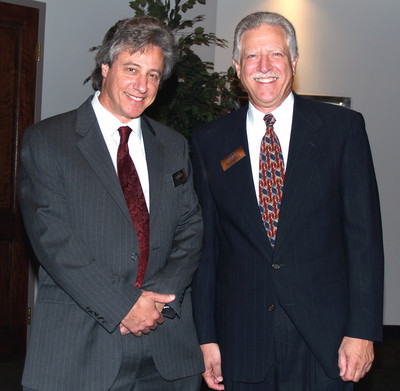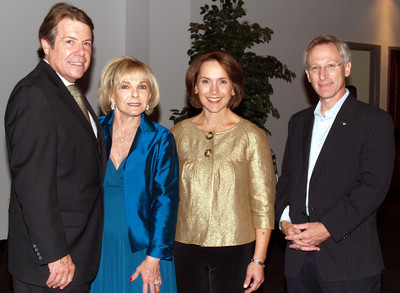 The Las Vegas Philharmonic celebrated their 10th Anniversary Season with a night of music and dining pleasure Sept. 6. The philharmonic presented "Masterworks I" of their 2008-09 Masterworks concert series.
The event began with a wine reception in the Richard Tam Alumni Center on the University of Nevada, Las Vegas campus, where members of the philharmonic's board of trustees and invited guests, including Wendy and Richard Plaster, Denise and George Mehocic, C.J. and Art Woolston, Sandy and Paul Schiffman, Cheryl Purdue, Bruce Woollen, Janice Gilbertson, Alicia Malone, Sandra and James Frank, Philip Koslow, Anita Meyer, Ann and Peter Aaronson, Jan Craddock, Diane Carlson and William Freyd, Richard Boyce, Juliana McRae, Jeri Crawford, Toni Carpenter and Bud Pattengale, and music director David Itkin and his wife, Teri, were greeted by the Philharmonic's President and CEO Barbara Lee Woollen.
Master chef Gustav Mauler prepared a dinner of assorted salads, pastas, and a carving station that offered tenderloin of beef and turkey. Before everyone departed for Artemus W. Ham Concert Hall for a preconcert lecture by Itkin, a champagne toast was given to the philharmonic's new board members. Special recognition went to the evening's concert sponsors, Richard and Jeri Crawford, owners of Green Valley Grocery and Crawford Oil.
The sold-out concert began with Maurice Ravel's "Bolero." The stage was set for the 88 members of the philharmonic. The haunting beginning featured a snare drum, cello players and a lone flute. Then, the harpist began to play followed by the woodwinds, brass, more drums and the violins — all coming together for the crescendo, ending with the audience giving a lengthy standing ovation.
The concert featured legendary pianist Misha Dichter, performing the Piano Concerto in A Minor by Edward Grieg. Antonin Dvorak's Symphony No. 7 in D Minor completed the program for Blanche Bozarth, Padmini and Punda Pai, Sondra Lynch, Diane and Patrick Clary, Karen Pearson and Susan Houston.