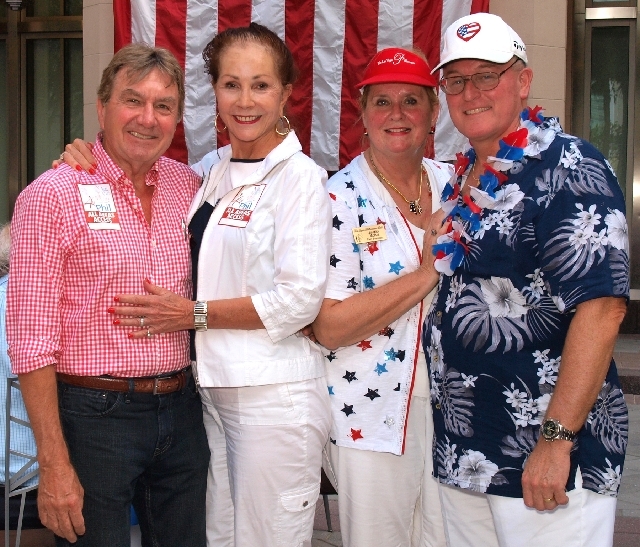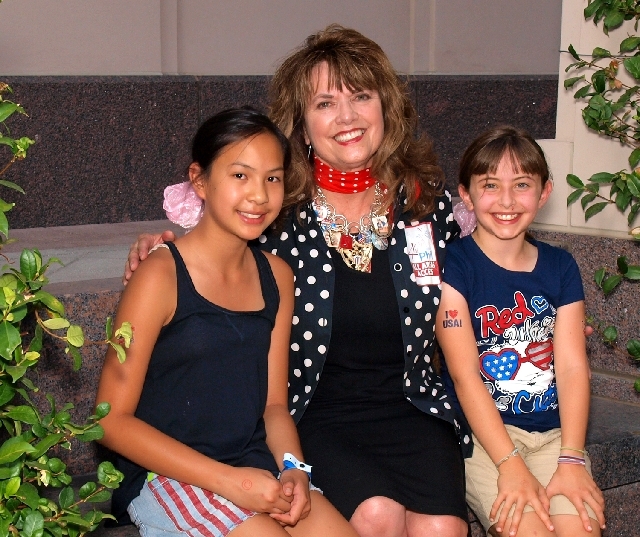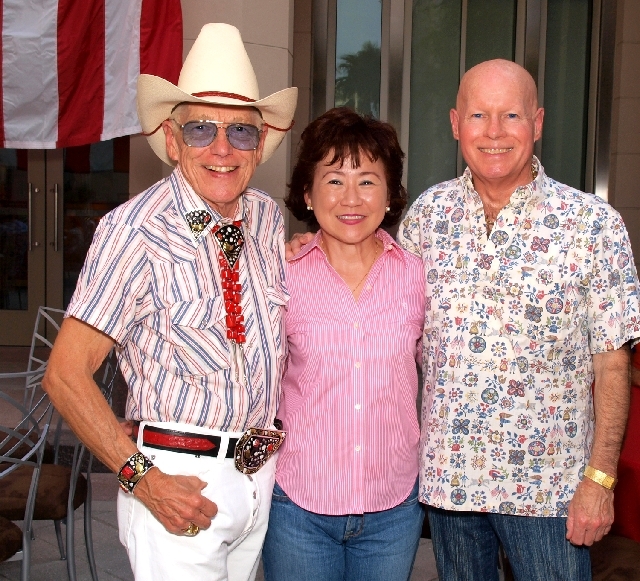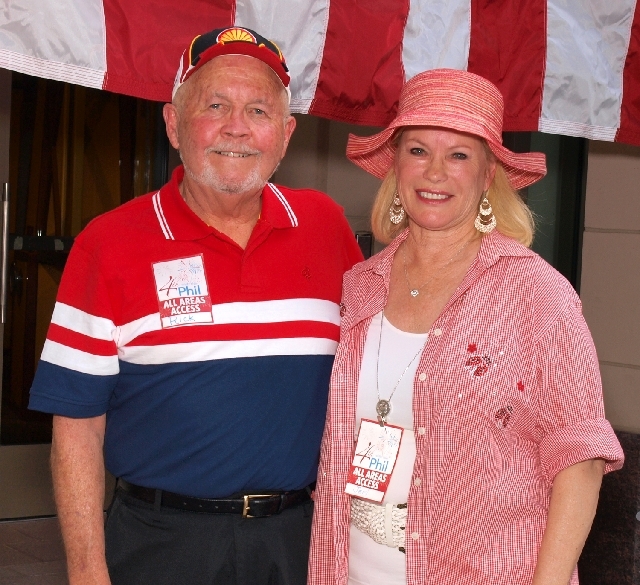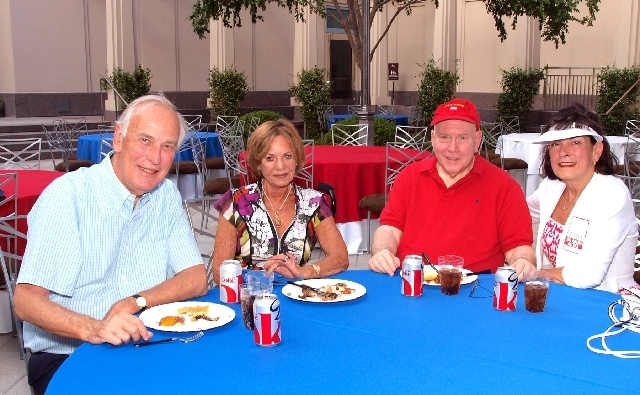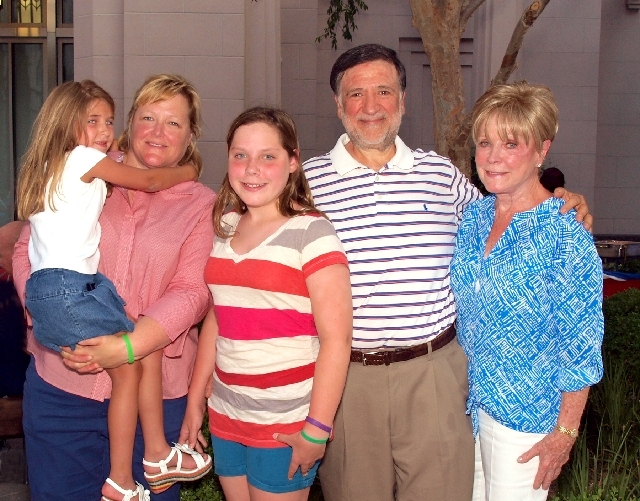 In celebration of America's birthday, the Las Vegas Philharmonic presented a new Independence Day event at Symphony Park at The Smith Center for the Performing Arts.
Billed as a Family Fun Day, the affordable event offered several options. Tickets were $10 for adults and $5 for children for entrance to the park. Discovery Children's Museum offered free admission for kids from 5:30 to 7:30 p.m. Outdoor entertainment in Symphony Park featured Frankie Moreno, Melle Vasquez, Sam Riddle, the Swamp Stompers, the Mariachi Mexico Antiguo and the Desert Suzuki Institute flute and violin students.
Between the park and Reynolds Hall, white tents were used as serving stations to sell hot dogs, hamburgers and other favorites. A portion of the proceeds from the food and beverage sales will go toward supporting the Las Vegas Philharmonic.
A $125 ticket covered a July Fourth barbecue in the courtyard between Reynolds Hall and the Boman Pavilion, along with a reserved seat for the Philharmonic concert.
Orchestra officials seen at the barbecue included Philharmonic President Jeri Crawford and her husband, Rick Crawford, and Philharmonic Guild President Anna Kabadian and her husband, Ken Kabadian. Also among the guests were Patricia and Louis Fink, Toni Carpenter Pattengale and Bud Pattengale, Juliana and Matthew McRae, Sondra Lynch, Elena Jacob, Lucille and Dan Weinberger, C.A. Hartnell, Dennis Troesh, Bill Griffin and Maria Ong, Norman Forrester, Barbara and Davor Jedlicka, Peg and Carmine Vannella, and Prisca Crawford with children William and Emma.
Ricardo's restaurant prepared and presented the barbecue dinner that also included fresh raspberry margaritas.
At 7:30 p.m., guests were seated in Reynolds Hall ready to celebrate the holiday with wonderful music. Ellie Smith sang "The Star-Spangled Banner." Guest conductor Matt Catingub led the Philharmonic in a George Gershwin medley followed by favorite classic, patriotic and American standards. Catingub also entertained on the piano and saxophone and sang a few of his favorite songs.
The guest vocalists included Kristen Hertzenberg, Clint Holmes and drummer Steve Moretti.
Audience members could go outside to watch the fireworks in the park or stay seated and watch it on the large screen behind the Philharmonic as it led off with John Philip Sousa's "The Stars and Stripes Forever." The official attendance for the event was 2,800.