Las Vegas TV stations add, drop and shuffle syndicated shows for fall season
September 6, 2009 - 9:00 pm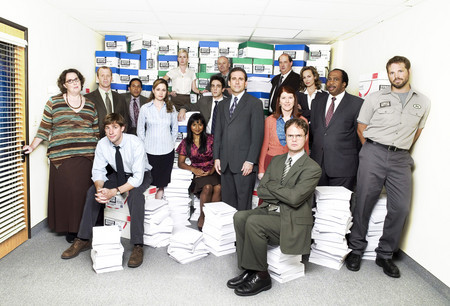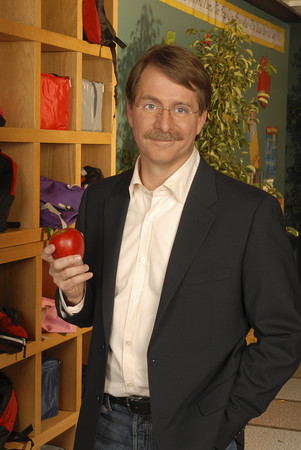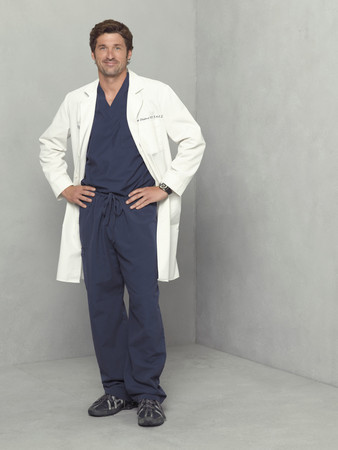 Time-slot hopscotch.
That's the game in the playground of television.
Hopping up, down, in and around station schedules like grade-school girls on a chalk-smeared sidewalk, rookie and veteran syndicated series are getting their annual autumn workout. Reassigned during daytime, overnight and weekend blocks — anything but network-controlled prime-time/late-night lineups and local news — shows hop onto the air through September and into early October.
You know: Yakety judges. Yakety doctors. Yakety adults who aren't smarter than fifth-graders. Yakety talk show yakkers.
Let's yak:
Among stations with grazing room on their schedules — minus local news and network soaps and game shows — sister stations KVCW-TV, Channel 33 (Cox Cable Channels 6 and 706) and KVMY-TV, Channel 21 (Cox Cable Channel 12) are Yak Central.
Having already grabbed "Live with Regis and Kelly" last month after KTNV-TV, Channel 13 tossed it out of its 9 a.m. slot, Channel 33 shifted it to 10 a.m. and out of the gun sights of "Oprah" on KLAS-TV, Channel 8. Still, The Big O is partly responsible for Channel 33's star addition: "Dr. Oz," a new talk show starring health and wellness guru and Winfrey fave Dr. Mehmet Oz, co-produced by her company, Harpo Productions. It will air at 11 a.m. and 5 p.m. weekdays.
"That's the most anticipated new show in the country and we think it's going to do big ratings, sandwiched between 'Tyra' and 'Dr. Phil,' " says Rob Weisbord, group manager of Channels 33 and 21. Elsewhere on Channel 33, Tyra Banks' talk show, which relocates from KTUD-TV, Channel 25 (Cox Cable Channel 14), airs a "best of" edition at 3 p.m. and fresh episodes at 4 p.m. Other newbies: "Smash Cuts," in which a Web-savvy comedy troupe blends sketches and online videos for a "clip comedy show," airing 7 and 7:30 p.m. Sundays; and forensics drama "Bones," bowing in off-network syndication — i.e., reruns — and assuming the 5 and 11 p.m. Saturday slots.
Saying adieu/adios: "Entertainment Studios," "Sex and the City," "Star Trek," "Law & Order: Criminal Intent" and weekend airings of "My Wife & Kids," "One on One" and "George Lopez."
"We were able to negotiate some pretty favorable deals," Weisbord says. "On KVCW, we're going with more syndicated talk, but on KVMY, it's really off-net sitcoms and a focus on court shows."
The court-crazed noon to 4 p.m. weekday block on Channel 21 welcomes newcomer "Street Court," as a host with the street-cred name of "Judge Mazz" (Michael Mazzariello) takes viewers to crime scenes. On the off-the-court weekday scene, Channel 21 adds newly syndicated "My Name is Earl" at 5:30 p.m. and midnight, and a half-hour "Are You Smarter Than a Fifth-Grader" at 4:30 p.m. weekdays, plus 8 and 8:30 p.m. Tuesdays.
" 'Fifth-Grader' fits the scheme of our family-type lineup," Weisbord says. "It's a good pairing with the (4 p.m.) 'Deal or No Deal.' "
On Channel 21's bye-bye list: "Judge Hatchett," "Judge David Young," "Christina's Court," "Judge Karen," "Still Standing," "One on One" and "UFC Wired."
Over at Channel 25, a big-deal debut is newly syndicated rib-tickler "The Office," slipping in weeknights at 7 and 10 p.m., and Sundays at 6 and 6:30 p.m. Another just-syndicated sitcom, "Everybody Hates Chris," settles in at 5:30 p.m. and midnight, plus 5:30 p.m. Saturdays and 3:30 p.m. Sundays.
Elsewhere, Channel 25 rescued "Judge Hatchett" from Channel 21's scrap heap (2-3 p.m. weekdays), picked up "Judge Joe Brown" from KVVU-TV, Channel 5 (3-4 p.m. weekdays), scooped up "Stargate Atlantis" from Channel 13 (6 p.m. Saturdays and 8 p.m. Sundays) and imported "Martha Stewart" (11 a.m. weekdays), "Star Trek: The Next Generation" (11 p.m. weeknights), "Laguna Beach" (12:30 a.m. weeknights) and "Deadliest Catch" (9 p.m. Saturdays and 7 p.m. Sundays).
Their get-outta-town list: "Matlock," "Judge Alex," "America's Funniest Home Videos," "Comics Unleashed" and "Dead Zone."
Frenzied slot switches subside among the major affiliates. At Channel 8, the only mint-new program is "The Brian McKnight Show" (late Saturday/early Sunday at 1:30 a.m.), the host presiding over a celebrity showcase. And "Storm Stories," starring Mother Nature, blows in at 4 and 4:30 p.m. Saturdays, evicting "Law & Order: SVU," which moves its precinct to Channel 33 at 11 p.m. weeknights.
Nothing disturbs the weekday calm at Channel 13 beyond the "Regis" departure, but syndicated rookie "Grey's Anatomy" kicks off weekend late nights at 11:35 p.m. Saturdays and Sundays, followed each night by "Desperate Housewives." Other alterations include "Extra Weekend" moving to 10 p.m. Saturdays during college football season, then boomeranging back to its original slot at 4:30 p.m. Sundays.
Las Vegas' standing-pat station? KVBC-TV, Channel 3. Changes: Zilch.
"We've got at least a couple of years on most of our syndicated programming and I'm locked into those contracts," says station general manager Lisa Howfield. "But I hear they have big plans for 'Dr. Phil' this year, and we had a meeting with the 'Jeopardy' and 'Wheel of Fortune' guys. I love them because they're always forward-thinking."
Busier beavers toil at Channel 5, which is juiced over a locally produced addition — another hour of "More," the lifestyle/entertainment show at 4 p.m. weekdays, replacing "Judge Joe Brown" and providing a daytime bookend to the 9 a.m. "More."
"That is our big project and we know how successful it's going to be so we shifted our programming around with that in mind," says Leilani Molinaro, Channel 5's program coordinator. "We're trying to control our own programming on the local end. On the syndication side, it's gotten so expensive to produce those shows. They're canceling shows left and right. They have to be smarter about what viewers want."
One notable flameout, "The Morning Show with Mike and Juliet," gives way at 10 a.m. weekdays to "Better Las Vegas," which enhances the syndicated "Better" with local content. And "The Bonnie Hunt Show" backs up a bit, traveling from noon to 11 a.m. weekdays. Meanwhile, weeknight additions are "America's Funniest Home Videos" at midnight, shoving "Reno 911" to 1 a.m. and "Punk'd" to 2:30 a.m., and "Cold Case" at 3 a.m. Other shows on their gone list: "Eye for an Eye," "Jury Duty," "Family Court" and "Trivial Pursuit."
Passionate reactions already greeted "The Wendy Williams Show," which debuted in July at 3 p.m. weekdays and is hosted by the provocative New York radio personality. "(Viewers) hated it at first, they viewed it as too gossipy and urban," Molinaro says. "She's edgy, more of the East Coast style, but they revamped it and it's getting better. People are liking it now."
Take notes, everyone? Excellent.
Now shut off the tube. … C'mon, you can do it. … Now open the door. … That's it. … Now step outside. …
Hopscotch, anyone?
Contact reporter Steve Bornfeld at sbornfeld@reviewjournal.com or 702-383-0256.