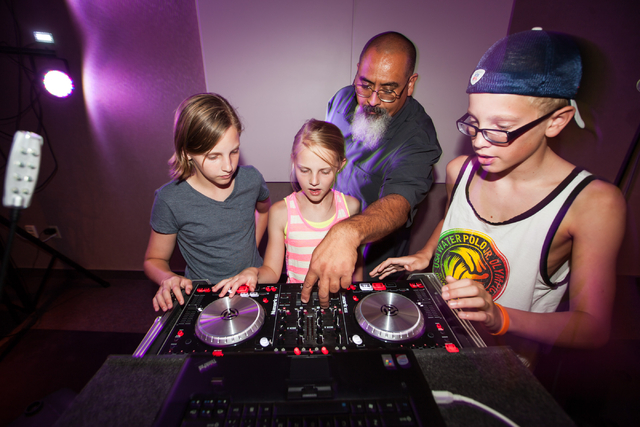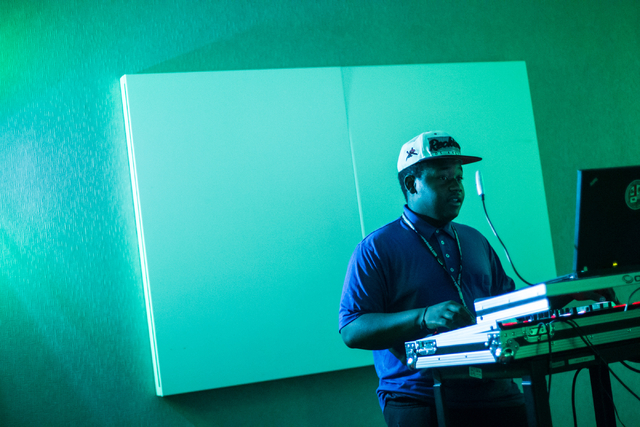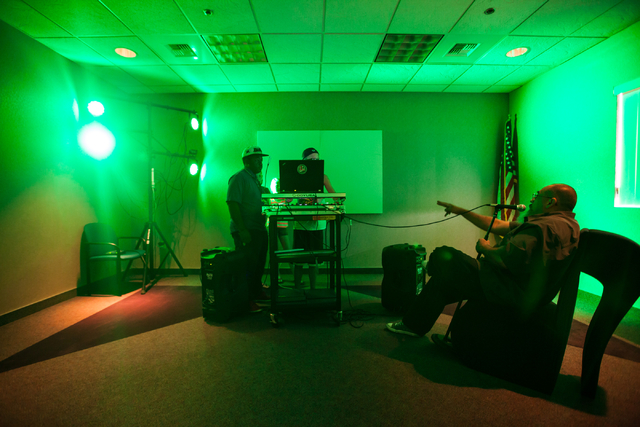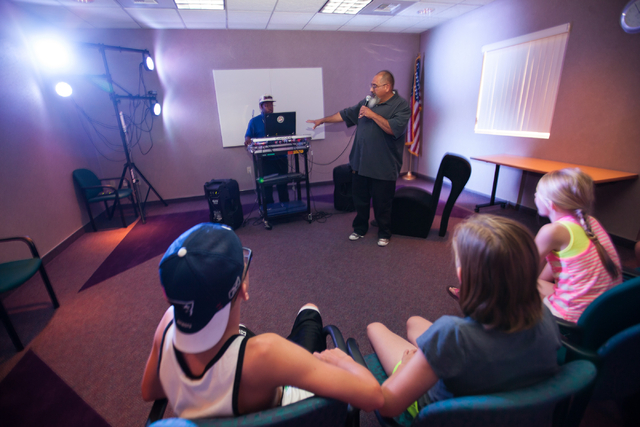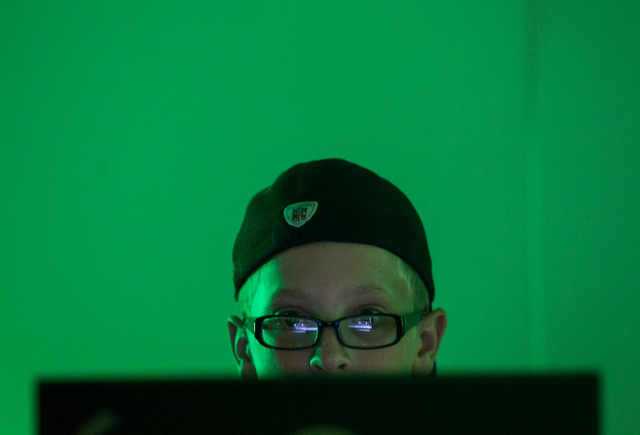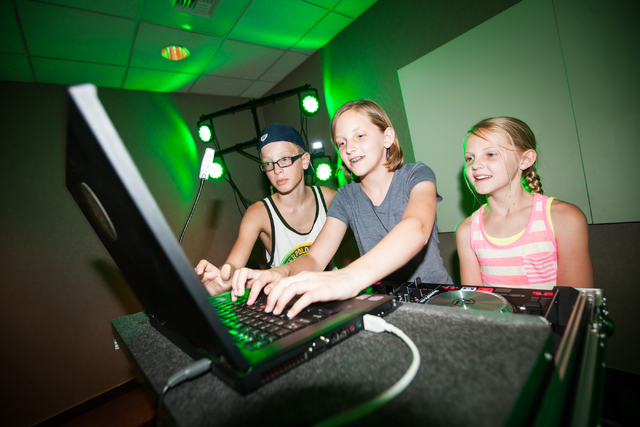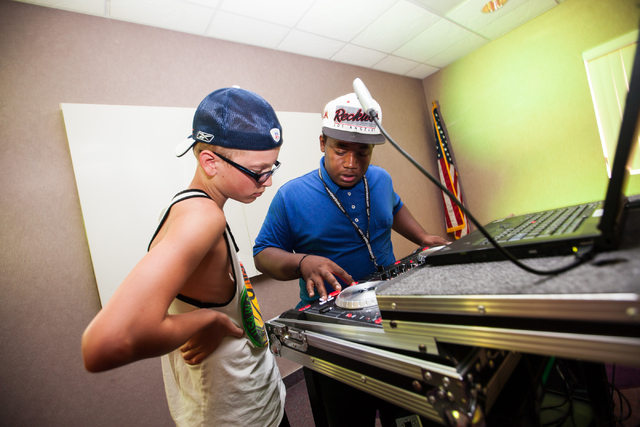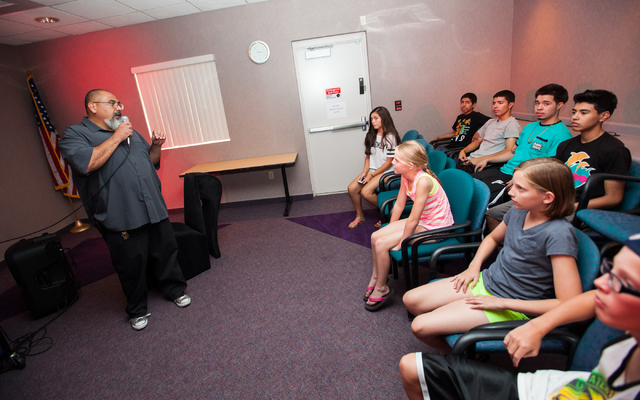 C omplete this sentence: "The library of the future is …"
When American Library Association members came to Las Vegas recently for the group's 2014 convention, their responses — posted on a public whiteboard in the Las Vegas Convention Center's lobby — probably were as varied as the communities they serve.
The library of the future is "the anchor in my community" and "tech savvy," as well as "exciting and innovative" and "the big ticket in my community," and is "needed more than ever in helping people sort through all this information now available at their fingertips."
The question illustrates the library's evolving role in an age of Google, e-books and instantaneous digital communication and entertainment, while the answers offered for it illustrate the ways in which America's libraries are adapting to serve an ever-more-diverse clientele.
Transformation was a key theme of the association's 2014 convention, and it's a theme that's directly related to the organization's "Libraries Transforming Communities" initiative, which according to the association, "seeks to strengthen librarians' roles as core community leaders and change agents."
Barbara Stripling, the association's 2013-14 president, says the current effort to reshape and reimagine America's libraries actually "has been going on a number of years, but I'd say it's really picked up, probably in the last five to 10 years."
But librarians aren't ready to relinquish the role of the library as the place to do research, check out books (in whatever media they may come) or other entertainment offerings, or attend children's story sessions, classes and public gatherings.
Instead, Stripling says, librarians are looking for ways to make libraries more than merely repositories or transmitters of information, but as community hubs where patrons can be empowered to, themselves, "be creators of information."
It's why libraries across the country are offering classes in such diverse subjects as DJing, 3-D animation, home repair and baking — and even loaning out tools along with those do-it-yourself books and bakeware with those baking classes. There also are classes in finding a job and resume writing, and creating business service programs for prospective small-business people that may include individual mentoring from experts.
It's a roster of services that goes beyond the typical — even stereotypical — perceptions many people hold of what a library is. But, Stripling says, this evolution "really is connected to the idea of lifelong learning," with libraries moving toward an orientation that's "more experience-based, rather than just research-based."
Stripling doesn't see it as an expansion of the traditional library model.
"I really see it as a switch from the old model," she says.
Most important, Stripling says, libraries are seeking to become community hubs, or places where members of a community can meet to socialize and create bonds. And that, Stripling says, means librarians nationally are making a more concerted effort to go out into their communities to discover what a community needs and how libraries can help.
Las Vegas-Clark County Library District Executive Director Jeanne Goodrich says the evolution also will require libraries to work more closely with other community organizations and agencies and local governments.
For library patrons, one of the most visible facets of the library's recent evolution is seen in the expanded menu of technologies libraries offer. Boulder City Library Director Lynn Schofield-Dahl says that when she entered the profession, "we were still checking out 16-millimeter film and projectors. The change at that time involved VHS tapes just coming to the library."
Now, digital e-books and audiobooks supplement printed books, downloadable music supplements CDs and streaming movies supplement DVDs, all because those are what patrons seek out.
North Las Vegas Library District Director Forrest Lewis says libraries have been good at adapting the technology to their service model, as opposed to letting technology sap services.
"So when e-books came along," he says, "we didn't stick our heads into the sand and say, 'E-books, what are we going to do?' We adapted to that."
Henderson Libraries Executive Director Angela Thornton says, "The perception of libraries (as) associated with books has just been around for thousands of years and, really, books were how information was transported, and the way information is accessed has changed.
"Really, we're in the information business, not the book business, and I think that's a hard concept for people to get past."
New technologies can enable more patrons to find information in the forms they need it. That, in turn, can help to make libraries even more of a "community anchor," says Goodrich, an informational clearinghouse where people can go to get information to research a job, apply for a job, obtain entertainment or apply for a work card.
However, during the past several years — and at the same time that libraries have been investing in new technologies and seeking to expand programming — libraries have battled the effects of economic recession. Southern Nevada's library districts endured service cutbacks, layoffs and even branch closures in recent years.
But if there is a sort-of silver lining, it's that the recession also has prompted valley residents to rediscover the services libraries offer, from free Internet access to the use of public library computers for job-hunting, resume-writing and application-filing, as well as free DVDs, CDs and books when families' entertainment budgets cratered.
It was the Las Vegas-Clark County Library District's ingenuity in providing services for recession-stricken residents that earlier this year won it a National Medal for Museum and Library Service, the highest community service honor a library can earn.
"We were hit so hard by the recession," Goodrich says, but the district has received thanks from residents not just for the concrete services its branches have offered — computers and Internet access, for example — but also for "just being able to go to the library to get a little peace and quiet, even though we're pretty active."
But, Goodrich adds, "we were hit hard. We had layoffs. We had cuts in our budget that were very severe, just trying to get through that and keeping morale up and continuing to provide service. We are very proud of the fact that we continued seven-day-a-week service. That's important in this seven-day-a-week town."
Henderson experienced cutbacks, layoffs and closings. But, Thornton says, patrons did come back to the library.
"And certainly their expectations were, I think, enlightened in a lot of ways," she says, "because they were, 'Oh, the library's doing a lot more.'
"But, also, we found our place in trying to look at what the critical (community) needs might be that are not being met and how we could fill in those gaps. So I think a lot of it is, we looked to the community to see what else we might be able to provide."
Libraries are uniquely poised to meet needs in a community that other agencies or private businesses may not. Public libraries are seen as neutral, Goodrich says.
"We are open to everybody. We are not affiliated with any particular group," Goodrich says. "We are objective — we provide information from all points of view. We are welcoming to everybody."
According to the Pew Research Center, studies show that even Americans who don't use a library consider libraries important to a community for their role in "giving everyone a chance to succeed" and improving a community's "quality of life."
Thornton envisions the library as increasingly filling the role of the "third place" in people's lives — someplace beyond home and the workplace where community interaction is encouraged and community-building occurs. Already, Thornton says, libraries are being physically redesigned to, say, offer more areas for community interaction, community rooms to hold discussions, cozy reading areas, charging stations for patrons' electronic devices and interiors that can be altered for various purposes.
And, from a programming standpoint, libraries here offer community members everything from literacy programs to citizenship classes to, at the Las Vegas-Clark County District, a DJ class that can teach marketable skills and also help to attract younger patrons to the library.
Not that everybody wants libraries to move beyond a more traditional focus. Goodrich has heard some reaction that libraries should focus on providing books and leave community-building to others. She says an ALA convention speaker said, "I think libraries should be more didactic. We should be telling people what to read.' "
"There is that aspect out there," Lewis agrees. "We do get that. But the vast majority of responses we have from the public are, 'Oh, I can't believe you do that!' "
Meanwhile, signs of evolution continue. In North Las Vegas, Lewis says, a relocated branch set to open later this year at City Hall will offer children's homework help, reference materials and other features common to other branches, as well as a stronger orientation on business- and career-related resources.
As part of its effort to reach out to more citizens, the Boulder City Library will be unveiling a delivery service for homebound residents, Schofield-Dahl says.
"We would deliver to the home and come back to pick it up on a regular schedule."
Goodrich says the Las Vegas-Clark County district is looking for ways to make more materials available via other media, including smartphones, while there also are plans to try out a communication system that will allow staff to spend more time interacting with patrons, untethered to desks.
"We know that if you walk out on the floor and talk to people, you get 30 percent more reference questions," Goodrich explains, "because if people do have a question, they feel they're bothering a staff member."
Thornton also expects libraries to increasingly partner with government agencies or businesses to provide services and programs, while Lewis says libraries likely will become more active in creating partnerships between libraries and the community and asking patrons what, ideally, they'd like to see in their libraries.
Not every idea will necessarily be feasible, Lewis adds, but "we really want to kind of look outside the traditional library community and look at what other people are doing."
Contact reporter John Przybys at jprzybys@reviewjournal.com or 702-383-0280.