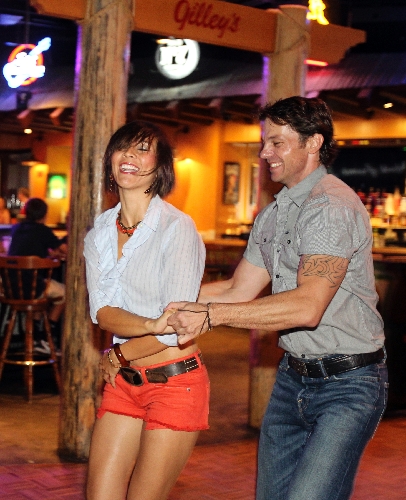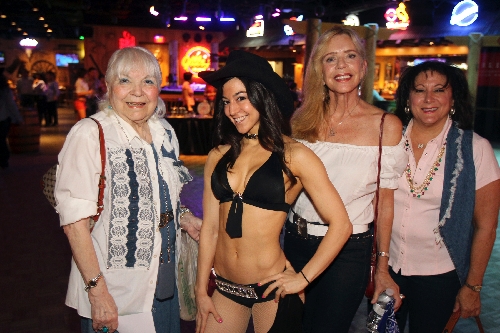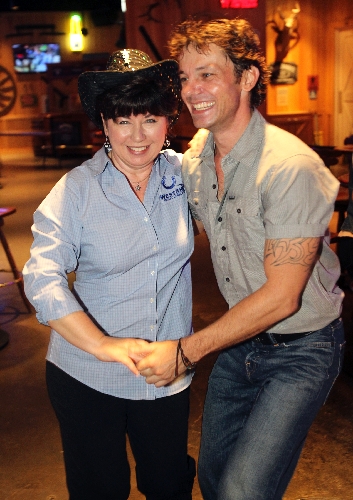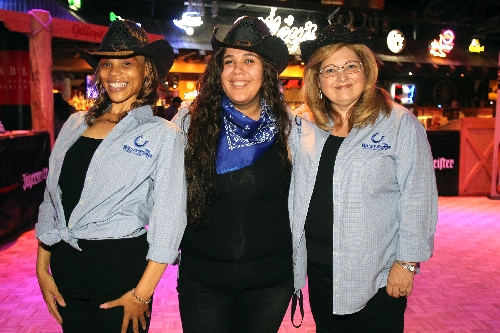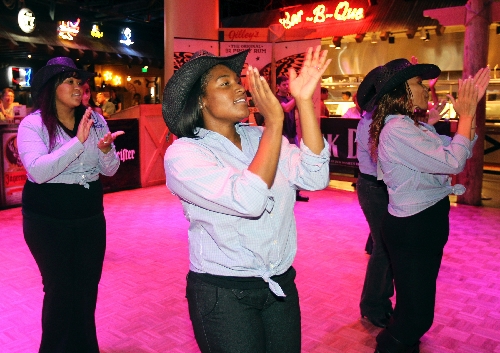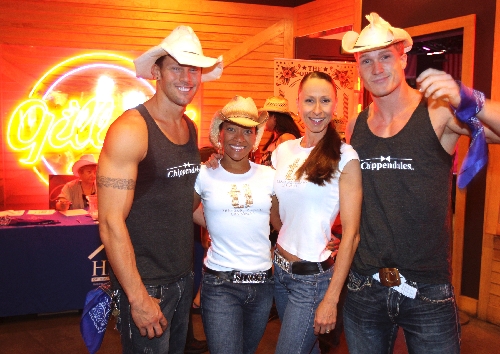 HELP of Southern Nevada held its first Boot-Scootin' Line Dance Marathon Aug. 11 to raise money for programs. The Western-themed event took place at Gilley's in Treasure Island.
HELP of Southern Nevada is a nonprofit organization that assists families and individuals throughout the valley to overcome barriers and attain self-sufficiency through direct services, training and referral to community services.
Supporters grabbed their dancing boots and wrangled their sidekicks to compete in the fun marathon.
At Gilley's entrance, Chippendales Jace Crispin and Kyle Efthemes were joined by the Sirens of TI in welcoming the competing dancers and onlookers.
There was a raffle that offered a three-day weekend for a full-size vehicle from Enterprise Rent-A-Car. Other prizes included four tickets for a Chippendales VIP package, two tickets to "Mystere," an iPad, one night deluxe accommodations plus breakfast at Treasure Island, a bottle of Sailor Jerry Spiced Rum and a psychic reading with Mystic Mona. Carol Filburn won two tickets for the Toby Keith concert at Red Rock Resort.
Dance instructor Tim Perez announced the rules and the Gilley Girls started the first line dance. Then it was time to "cowboy up" as DJ Shaddix started spinning western tunes for the competitive dancing. The dancers appeared on a large video screen for the judges to see.
The announced prize winners were HELP of Southern Nevada for Best Effort. The Best Dressed Award went to WestStar Credit Union as well as the trophy for the Best Overall Team.
During the afternoon, shoutouts were given to event sponsors WestStar Credit Union, Treasure Island, Cashman Photography and Sailor Jerry Spiced Rum.
Seen among the participants were Andrew Winett, Teresa Baker, Anna Cook, Sunny Vogel, Rachelle Fournier, John Antes, Cindy Parrish, Barbara Crowley, Shawnice Edwards, Suilala Riley and Lisa Laudadio.
Leading the benefit were Abby Quinn, HELP's community outreach director, and Michelle Knoll, Treasure Island senior vice president of communications.