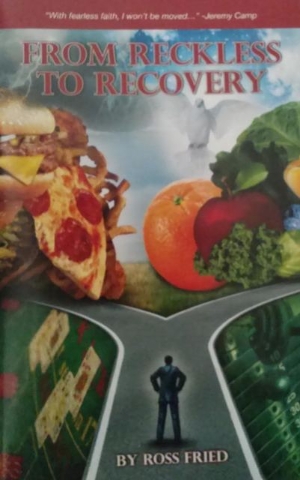 Ross Fried's life fell apart when his parents divorced. His mother left, his father uprooted him, and eventually Fried ended up couch surfing with friends, homeless in high school. A move to Las Vegas, with assistance from his grandparents, put him on his feet. As an adult, he faced more hurdles overcoming gambling addictions and overeating. Now a body builder, property management consultant and motivational speaker, Fried shares his story in the book "From Reckless to Recovery."
Excerpt:
Exhausted, I lay down on the floor and fell into a deep sleep. It lasted three hours. I was awakened by the sound of gunshots. Panicking, I grabbed my bag and ran to the bathroom. I curled up on the floor between the toilet and the shower and began to cry. Waking up eight hours later, I realized that it was my birthday. I had just turned 18 and was finally an adult.
Weeks passed and I knew I was adjusting to my surroundings because the prostitutes became my familiar neighbors, hypodermic needles were common trash, and the sounds of gunshot were as startling as thunder.