Long-dormant Cadence community looking forward to major growth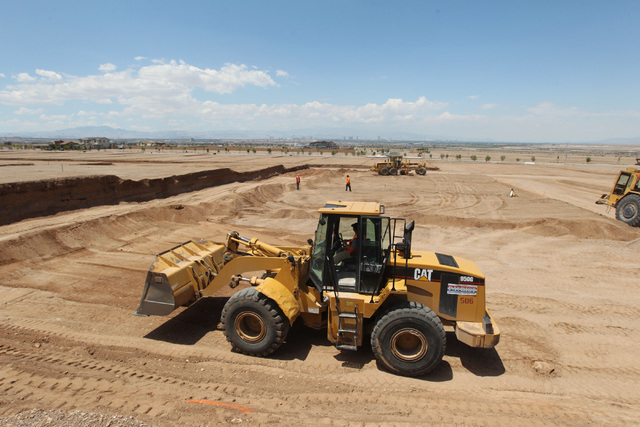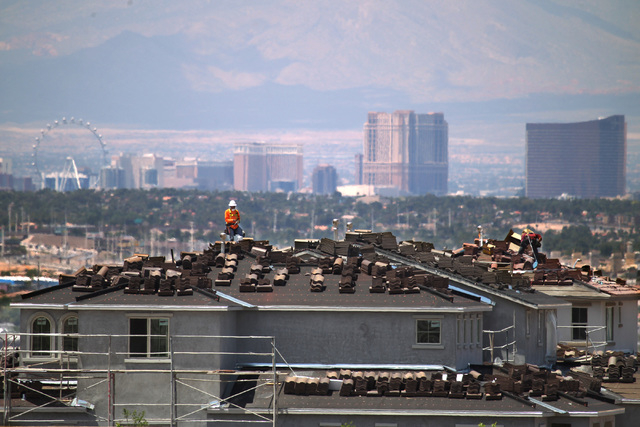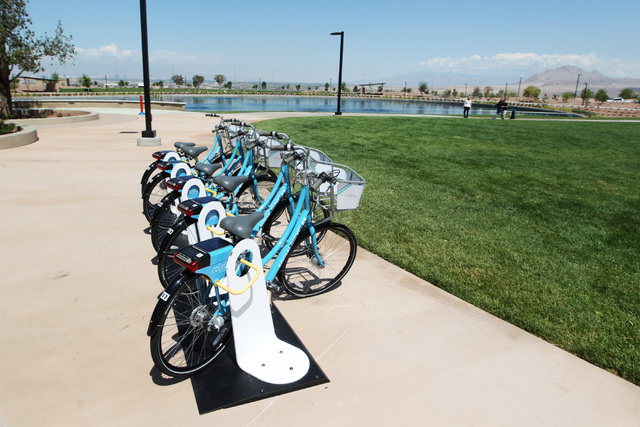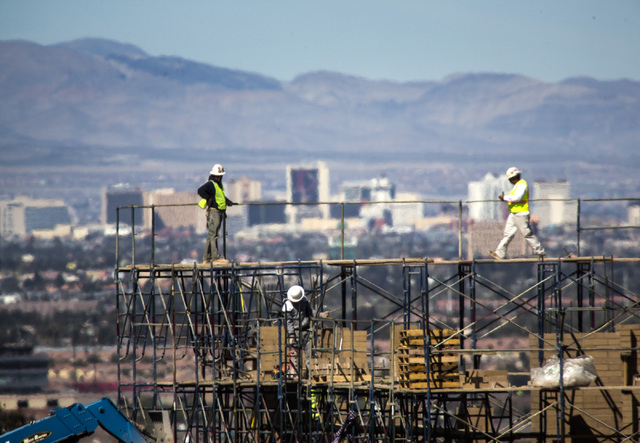 Once lying dormant, one of Henderson's giant communities is slowly awakening.
Owned by the LandWell Company, Cadence plans to feature more than 13,200 residential units, a handful of schools, 450 acres of open space and 1.1 million square feet of commercial space, including a grocery store and potential casino-resort.
With lofty goals in mind, the community, near Boulder Highway and Lake Mead Parkway, began its march toward completion last year.
Since groundbreaking, Cadence has opened its home-finding center, 12 model homes and a 10-acre park. It also announced two schools and started a bicycle sharing program.
"Most people are surprised we have all this already. Some still think we're just dirt here," said LandWell Company spokeswoman Cheryl Persinger. "The feedback has been very positive."
Although Cadence still seeks additional home builders, the 2,200-acre community has four on board: Ryland, Richmond American, Lennar and Woodside.
Available models now include two two-story and two three-story Ryland Homes and one single-story and seven two-story Woodside Homes. Richmond plans to open its models in July and Lennar this winter.
Most homes range from 1,800 to 4,000 square feet and start at $240,000. As of June 15, the community had sold nearly 20 houses, and the first resident was set to move in at the end of June.
The community's 10-acre Central Park, which includes a children's play area, amphitheater and pond, is set to grow an additional 40 acres by early 2017. Although plans are still in the design phase, Persinger said the expansion is scheduled to include a pool and dog park.
"We're still trying to decide what makes sense to have," Persinger said. "As people come and talk to our builders, we listen to what they're interested in having, so we're not building what we want or what we think they want but what they are actually looking for."
As of June 15, the community's free bicycle sharing program had 134 members who rode about 360 miles in 234 trips. Rentals are available for residents and visitors by signing up at cadence.socialbicycles.com.
"We're the only community that has a bike sharing program. They're usually run by municipalities," Persinger said. "The bikes are intended to be used within the boundaries of Cadence. And instead of using a car to drive around, residents can use the bikes to visit the different model homes."
In May, the LandWell Company donated a 14-acre parcel of land to Lake Mead Christian Academy as an expansion of the school's existing 5.6-acre location, 540 E. Lake Mead Parkway, which was also donated by the company in 1995.
Planned to be built near Warm Springs Road and Lake Mead Parkway, the expansion is scheduled to serve grades 7 through 12 and open in August 2016. The first phase of construction is set to include a 48,000-square-foot academic building with 25 classrooms and a multi-use sports field.
"We are excited to expand our service to Henderson through the development of a middle and high school campus that will provide space for (more than) 1,000 students," said Sue Blakeley, founder and administrator of the academy. "… We appreciate the vote of confidence that LandWell has given through providing LMCA with this second site."
In addition, Pinecrest Academy of Nevada plans to open a campus that teaches kindergarten through 12th grade.
"The school district doesn't have much money, and now with talk of separating out the district, who knows when they'll be able to build more schools?" Persinger said. "(The LandWell Company) knows we need some more schools out here, so we worked out some other options.
"We work with various charter schools, but Pinecrest was the one that seemed to work out as far as numbers, dates and times went."
Persinger said the community is scheduled to grow over time and has no completion date in mind.
"We're looking at 10 to 20 years down the road," she said. "We want to do it smart, and we want to do it right."
Visit cadencenv.com.
To reach Henderson View reporter Caitlyn Belcher, email cbelcher@viewnews.com or call 702-383-0403. Find her on twitter: @caitlynbelcher.