Love Locket warming hearts again in downtown Las Vegas — PHOTOS
February 4, 2016 - 8:09 pm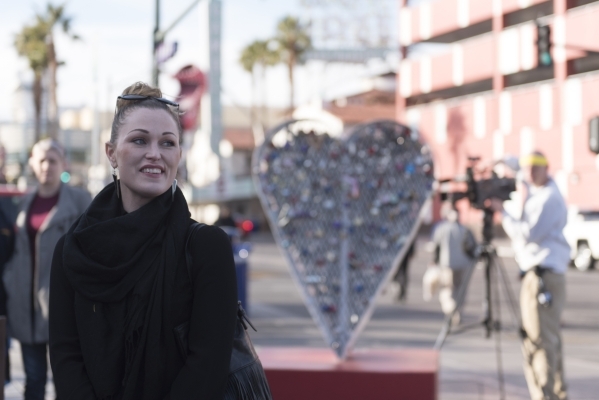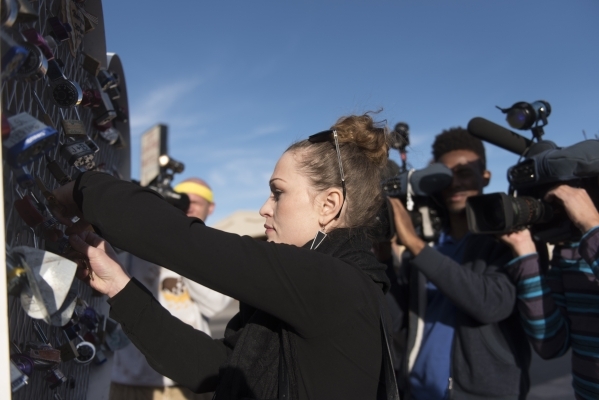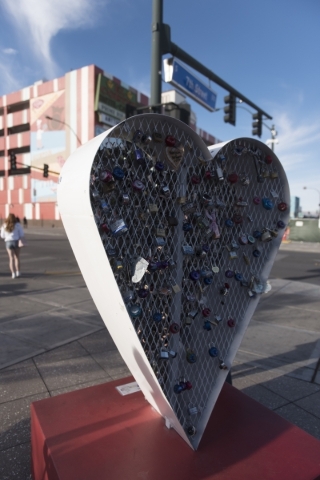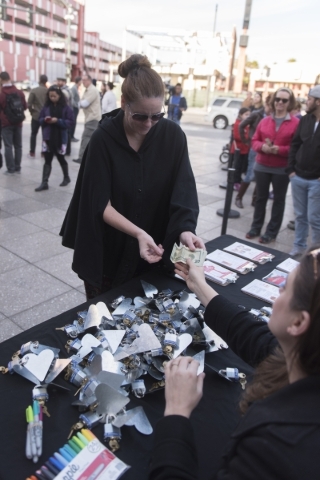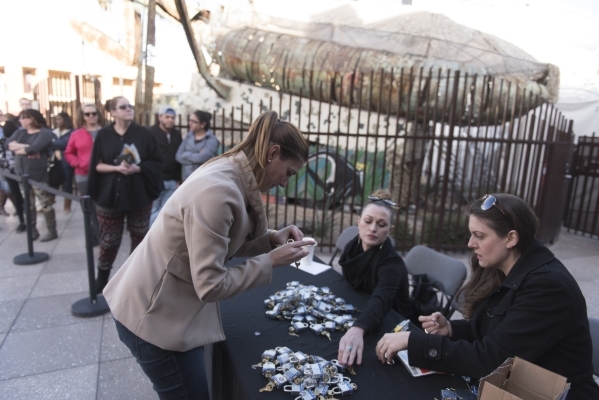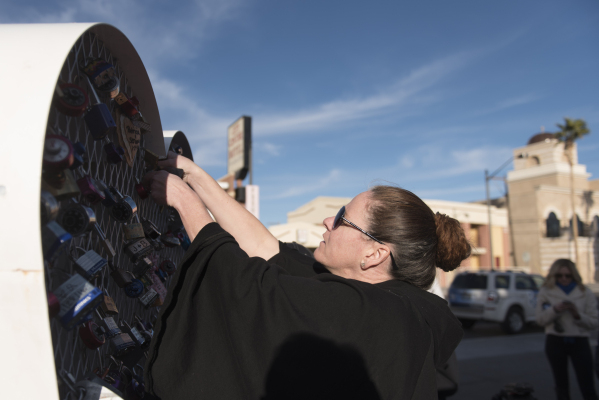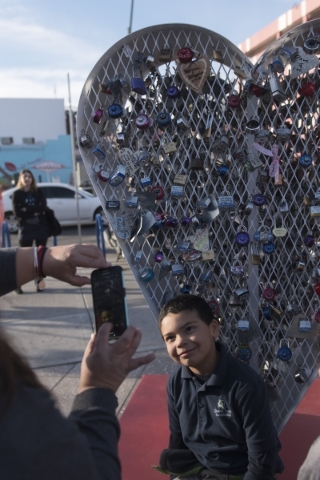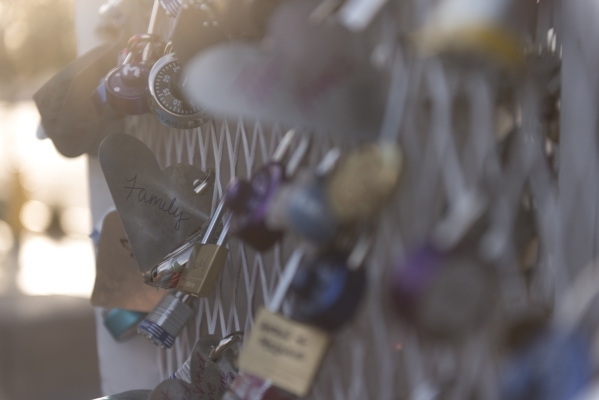 Love has returned to downtown.
Nova May, the artist who created the Love Locket at the Downtown Container Park, was on hand Thursday as people lined up to donate $10 to add locks to the sculpture. The event benefited the American Heart Association.
The sculpture was vandalized last month.
The Love Locket is an interactive, metal heart-shaped sculpture that allows people to attach locks and other pieces of metal displaying their hopes, dreams and loves, Downtown Project spokeswoman Maria Phelan said.