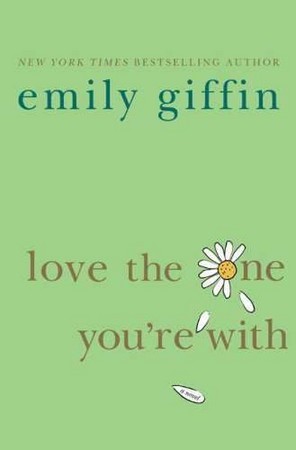 Finding true love is something many people strive their whole lives to accomplish.
In the novel, "Love the One You're With" by Emily Giffin, the main character, Ellen, has the perfect life with the perfect man, Andy, or at least that is how it seems at first.
One day while Ellen is walking around the busy streets of New York City, she runs into and locks eyes with a past lover, Leo.
Following this chance encounter, Leo decides to call her because after several years he miraculously still has her phone number. Leo then meets up with Ellen at a diner where she's eating. They talk about several things, including her marriage.
After their conversation, Ellen decides to no longer speak with Leo, but he quickly becomes all she can think about.
Eventually, Andy decides he wants to move from the crazy hustle and bustle of New York City, back to his hometown of Atlanta. Ellen agrees in the hopes of trying to forget about Leo, but also to try to please her husband.
Upon moving, Ellen is reunited with her best friend Margot, who also is Andy's sister.
Margot always hated Leo, so when she saw that he was calling during a dinner party, she immediately tells her brother. This scene is strange because it seems like something that would happen between a brother and sister when they were younger, not when they were in their mid-30s.
The characters all are portrayed as being younger than they are by acting in the ways of teenagers. For example, instead of just talking to Ellen about what is going on between her and Leo, Margot jumps to conclusions and practically accuses Ellen of cheating on her brother. This is one of the many times throughout the book that Margot is portrayed as a crazy sister who is completely unaware that she has grown up.
Throughout the novel, Ellen constantly is living a lie and is trying to run away from her past to the best of her ability, but it seems as soon as she escapes in one way, Leo pops up somewhere else.
Eventually, Ellen is forced to make a decision that will end up changing her life forever.
It would have been easy for the book to have a cliche ending. Giffin did a good job of keeping the reader turning the pages, dying to know what happens.
The novel is a very easy read and raises many issues as to whether Ellen should choose her wonderful, doting husband or the bad boy Leo.
R-Jeneration