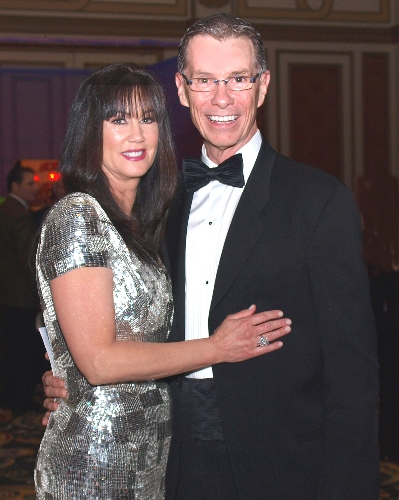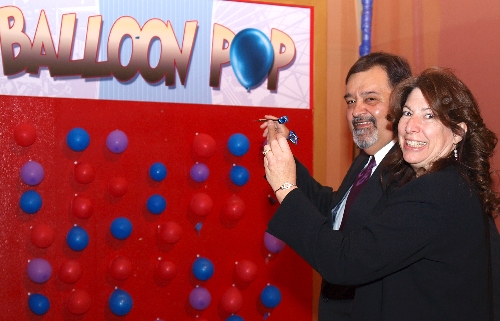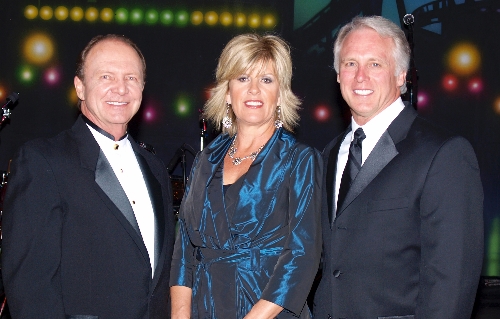 St. Rose Dominican Hospitals celebrated its 54th annual Mardi Gras Ball March 5 at Bellagio.
The 2011 version of the valley's oldest charity gala was centered around a circus theme that commenced with a hosted reception and drawing in a room decorated as a circus midway. The band Harbor Lights played in front of a giant Ferris wheel backdrop, and along the room's walls were such midway games as ring toss, skee ball and hoops that invited guest participation.
Master of ceremonies John O'Reilly introduced dignitaries including Rod Davis, president and chief executive officer of the Southern Nevada Market Area St. Rose Dominican Hospitals; Lloyd Dean, representing Catholic Health Care West; Bishop Joseph A. Pepe; the Adrian Dominican Sisters; Henderson Mayor Andy Hafen; Henderson Councilwoman Gerri Schroder; Las Vegas Mayor Oscar Goodman; and former Henderson Mayor Jim Gibson.
Other guests included Renato Baciarelli, Vicky VanMeetren, Kathleen and Randall Jones, Tina and Calvin Tyler, Jeri and Rick Crawford, James Barrett and Laura Hoenemeyer, MaryKaye Cashman, Jeanne and John Kilduff, Denise and Hugh J. Anderson, and Bridget and Charles L. Guida.
This year's Mardi Gras Ball raised funds for the certified Primary Stroke Center, part of a comprehensive neurosciences program at St. Rose.
Dr. Scott Selco, of the Primary Stroke Center, demonstrated the remote controlled RP-7i robot, which enables the physician to be in two places at the same time. This telemedicine device improves Selco's ability to help patients in minutes, even when he is not at one of St. Rose's three hospitals. Selco maneuvered the RP-7i robot to show how he can have two-way audiovisual communication with the stroke care team and the patient from anywhere he has access to a computer and the Internet.
Dinner entertainment began with LexRox, a multitalented recording artist from Las Vegas who was just named Youth Ambassador for The Children's Miracle Network. LexRox was followed by 21-year-old twins Josh and Zach Carter and their country music.
Money also was raised by purchasing opportunity tickets for 18 "Dream" items. During dinner, Sprint sponsored a video auction of eight packages, and during dessert Christian Kolberg conducted a live auction for six ultimate packages.
At the dinner's conclusion, Strip headliner Gordie Brown entertained.
Other guests seen were Denise and Gustav Mauler, Karen and Dan Book, Jannette and Herb Hunter, Carol Shubinski, Jennifer McDannell, Irais and Bob Kolesar, Diane Carlson and Bill Freyd, Deb Granda, Nicole and Tommy Isola, and Marlene and Andy Wheeler.
An Afterglow reception with dancing concluded the gala.