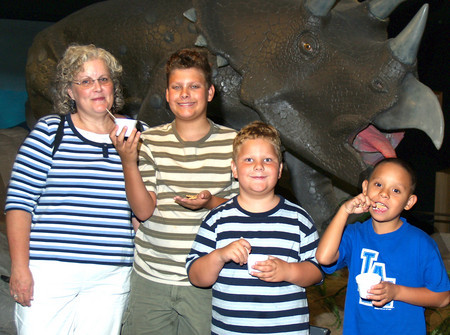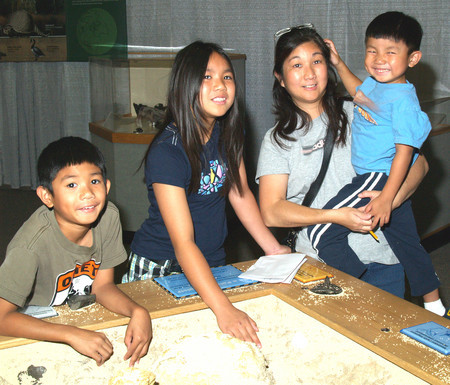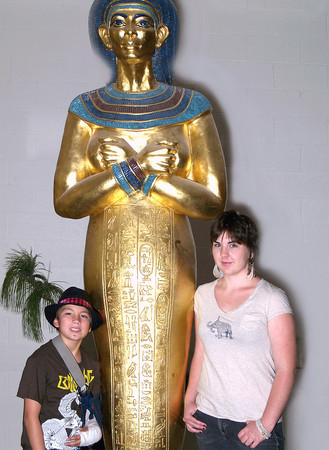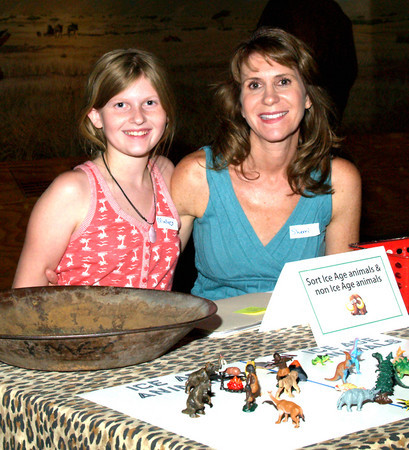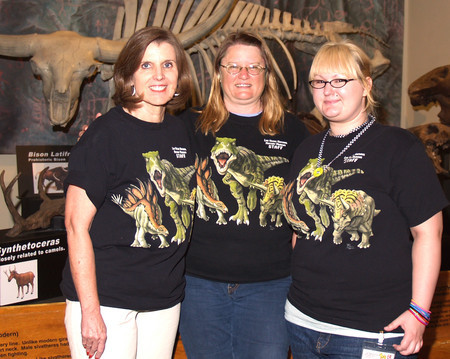 The Las Vegas Natural History Museum celebrated its 18th anniversary on July 11 with a party at the museum.
More than 300 children with their parents in tow viewed the various exhibits in the marine life gallery, dinosaur gallery, African savanna and geology gallery. The children participated in a saber-tooth cat scavenger hunt, sketched a cave painting and created a Pangea flip book.
Among those attending were Sherri Smith with daughter, Mallory; Maureen DiFederico with daughter, Maggie; Hellen Quan-Lopez with daughter, Camila Quinones; and Shelli Morten with daughters, Amanda and Mary Beth.
A mid-morning panel discussion on the "World of Mammoths and Mastodons" was presented by Stephen M. Rowland of the University of Nevada, Las Vegas, and Helen Mortenson, vice president of Gilcrease Nature Sanctuary.
The children, as well as adults Jack Jewel, Rose Banks, Lonnie Hammargren, Anna and Edward Frias, Monica Modesitt, Saran Henrie and Anne Fitzmidrud, learned how to go about digging to find ancient animal bones and fossils.
Sandra Salinas, associate executive director of the Gilcrease Nature Sanctuary, spoke about the ancient discoveries made at the sanctuary at 8103 Racel St. and on the Bureau of Land Management land within the Las Vegas Wash.
In a craft class, the children made their own wooly mammoth. Next on the morning agenda was an ice sculpture demonstration by master ice sculptor Juan Carlos Paredes and his apprentice son, Ian.
A 600-pound chunk of ice was carved into a large mammoth, as families of Jeanne Fetty, Sherry and Joshua Carter, Carol Slayton, and Amy and Chris Zoltoski looked on.
The morning concluded with ice cream-making and face-painting.
The Natural History Museum, directed by Marilyn Gillespie, is in the process of completing its first expansion — the Egyptian pavilion. The 4,000-square-foot addition has received funds from the state, the Luxor and the Engelstad Family. The Engelstad Family Foundation recently donated $500,000 for the Egyptian exhibit as well as a $1 million endowment for future traveling exhibits.